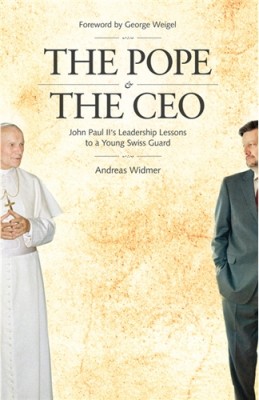 Since being blessed to attend the beatification of Blessed John Paul II, I have felt a growing fascination with all things related to this amazing man. So I was thrilled to receive a review copy of the new book The Pope & The CEO: John Paul II's Leadership Lessons to a Young Swiss Guard. Don't let those letters "CEO" in the title dissuade you -- this is a book for all of us endeavoring along our daily journey towards heaven. I am pleased to share the following conversation with author Andreas Widmer and invite you to visit www.thepoepeandtheceo.com and to "like" the book on Facebook.
Q: Welcome Andreas and congratulations on a wonderful book. Please briefly introduce yourself and your family to our readers.
Thank you, Lisa. I am a Catholic man - a husband, father and a business executive, was born in Switzerland but now live in Boston Massachusetts.
Q: What prompted you to write this book at this time in your life and is the final version of the book similar to what you set out to accomplish in your writing?
Great question! In a sense, I committed to write this book when I paid my last respects to John Paul the day after he died. He had influenced my life profoundly. I owed him so much, and stood there at his remains at a loss for words. I felt this huge privilege that I had always had special access to him. Even now that he had died, I was allowed to see him up in the Apostolic Palace before the world had a chance to see him for the last time. As I prayed for his soul and in thanksgiving for his life, I kept asking God, "Why do I have this great privilege?", and I sensed God saying back to me "You ask me "why"? This is my gift to you. I am asking you: "What are you going to do with this gift - use it for yourself or for others?" At that point, I resolved to be a witness to John Paul's effect in my life, and to the Catholic faith I found through him. I wanted to specifically write to reach two groups: those who struggle to find their vocation in life, and to business people, because those are the two groups I could most identify with through my own experience. Back then, I did not know how that would turn out - but I'm happy with the result: The Pope & The CEO.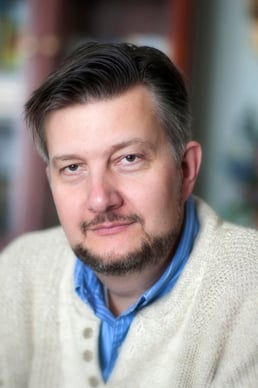 Q: Many of our readers are working parents, but I think the leadership concepts discussed in this book are relevant to family life as well. Could you say a few words about how busy parents might benefit from reading The Pope & The CEO?
Yes, busy parents are leaders. A key aspect I discuss in The Pope & The CEO is servant leadership. Parents are maybe the ultimate servant leaders and there are a variety of lessons in the book that focus on that. Living a balanced life, though, is one of the lessons I believe is of particular relevance to parents. The Bible says "There is a time for everything"... so let's make time for it. We cannot rest only after everything is exactly the way we wish. We have to schedule our time for these things and stick to the plan. That will help us living a balanced life.
Q: As someone who has written on and been personally inspired by the life of Blessed John Paul II, I must confess to being a bit envious about the proximity you had to one of my favorite saints and a man who has touched so many lives. Would you share a few of your memories of this amazing man and tell us some of the most significant lessons you learned from your time working with him?
I feel very blessed to have lived next to John Paul II and to have found my faith through him. He was the most authentically human person I ever met. A real man. I would say my favorite moment with John Paul II was when I introduced my parents to him and he conversed with them. I describe the encounter at length in Chapter six. The key lesson I learned from him, the one I think embodies him the most, is to have faith across the board: in God, in humanity, in your neighbor and in yourself.
Q: What are some of the challenges and rewards of working in industry with an eye towards living ethically and helping and inspiring others with your work?
Jesus says it's easier for a camel to get through the eye of a needle than for a rich man to get into heaven. I think the issue he talks about is not someone who happens to make lots of money, but someone who loves money. But that said, it's difficult to keep on the path of loving God's ways more than money and success when you're working daily in a culture and environment that glorifies money and success. That's the key challenge, and that's where I hope The Pope & The CEO can help individuals who face that situation on a daily basis.
Q: What do you most hope that readers will take away from their time spent reading and digesting The Pope & The CEO?
If one individual finds a closer relationship to Christ through this book, my goal is achieved.
Q: Are there any additional thoughts or comment you would like to share with our readers?
Please check out my website www.thepoepeandtheceo.com where i post additional material on each chapter/lesson and lots of pictures from my times in the Swiss Guards.
And if you're on Facebook, please "like" PopeandtheCEO - i look forward to hearing from you!
Order The Pope & The CEO and support CatholicMom.com with your purchase
About the Author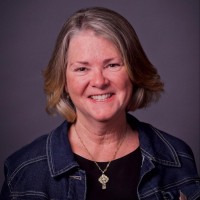 Lisa M. Hendey is the founder of CatholicMom.com, a bestselling author and an international speaker. A frequent radio and television guest, Hendey travels internationally giving workshops on faith, family, and communications. Visit Lisa at LisaHendey.com or on social media @LisaHendey for information on her speaking schedule or to invite her to visit your group, parish, school or organization. Visit Lisa's author page on Amazon.com.