When I first received an email from Catholic mom Martha Winn telling me about the Stations of the Cross she had written designed for baseball players, I immediately flashed back to my grade school days. Lenten Fridays at St. Barbara's meant heading over to Church to pray the Stations as a school community. I wish I could remember the name of the booklet we prayed from, but its title is lost to my aging memory. What I do recall poignantly, however, is the lump I felt in my throat as we prayed together, recalling in prayer Christ's passion. The booklet we used was written in language that appealed to that phase in my life -- the photos were of children like me, and the reflections felt real, personal, and relevant.
The same feeling washed over me the first time I had the pleasure of reading Martha's Stations of the Cross for Baseball Players. The booklet is small in size, designed to fit into the pocket of your favorite player's bat bag. But the words contained inside are larger than life and will inspire your baseball player to love praying the stations with reverence and care. I'm pleased to share the following interview with Martha Winn and invite you to contact her directly to obtain your copy of the Stations of the Cross for Baseball Players.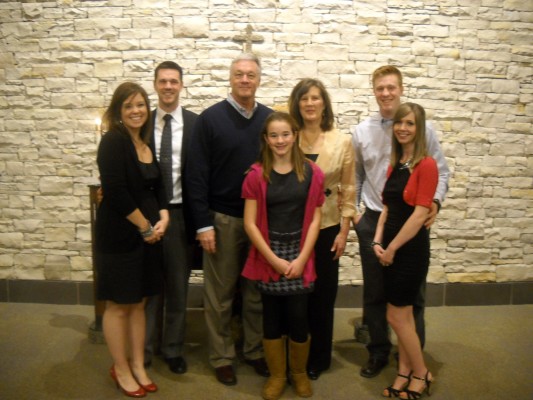 Q: Please briefly introduce yourself and your family.
My name is Martha Winn. I have been married to Earl for 30 years. We have 3 sons (29, 27, and 25) three daughters-in-law, a daughter (12) a grandchild on the way. Earl is a professional baseball scout for the MN Twins. We have sat in bleachers from the very beginning of our marriage until present day. Earl was a coach early in our marriage before he went into scouting. When our sons were little we traveled during the summer to minor league games as a family with Dad. It was part of our life. The boys enjoyed going from town to town and discovering new places. They especially liked running the bases at the end of the game! Our sons played Little League and high school. Two went on to play in college and in the minor leagues. We always attended Mass together as a family and put our faith community first, no matter what. John Milton said in a poem, "They also serve who stand and wait". We felt that in our family it was appropriate to say, "They also serve who sit and watch."
Q: What prompted you to write and self publish the Stations of the Cross for Baseball Players?
I was prompted by the Holy Spirit one night to write Stations of the Cross for baseball players when my sons were traveling on buses late at night. From my background in baseball I was well aware of the schedule that this demanded. Conditioning and practice starts in February. Players roll into a bus in March and do not get off until September. Travel is late at night going from town to town. I believe I was originally awake praying for safety for the team , but I was prompted to pray for their spiritual life. Leisure for many people is a Sunday afternoon baseball game, and it is the players who provide this entertainment. The game may start at noon, but the players are on the field hours before that. Baseball prayer groups are led by players, but for the Catholic there is a need for the sacraments. Getting to Mass, stations of the cross, penance services, Holy Week, and Easter can all but be forgotten in the routine of the season. It is very hard to be isolated from family and your faith community for the first time. I wrote Stations of the Cross for Baseball Players to be an aide in the Lenten journey. It is especially helpful for high school players and older. My brother, Fr. Kent Bowlds (vocation director, Diocese of Jackson, MS) gave me spiritual guidance for the final version. The stations provide reflection on the Passion of Christ, connect the prayer life with the ebb and flow of the season, review basic Church teachings, encourage participation in the sacraments, help the player as they deal with wins and losses, playing in bad weather, relationships withteammates, getting to Mass and confession, and fighting laziness or perfectionism. The stations are written so that he player is in conversation with our Lord along the Via Dolorosa (Way of Suffering). The size is 3x5 so it fits easily in a bat bag. It can be used to pray individually, in a dugout before practice, locker room, and of course in churches where the stations are displayed.
Q: How do you hope that families or young men will use this booklet in their devotional prayer time?
As a parent we know that we should not nag our children, lest they "lose heart". We also know that we are the "first teachers of the faith" in their lives. I hope that this booklet will allow a parent to accomplish both of these goals. It gives a parent something tangible to give to the player to acknowledge what they are doing in their life and to share a little of our faith with them. We all pray that our children develop and grow in their relationship with the Lord and it is helpful to relate their faith to what they are doing everyday.
Q: What feedback have you received from those who have prayed with your Stations?
I gave these booklet to my sons and I know it helped me start a conversation of faith. Sometimes they would call and check in on a Sunday night and would voluntarily relate a story about how they found a ride to Mass with a couple other players, or perhaps it was about a shrine in a city they visited. Baseball has a lot of ups and downs. It can be all consuming. Sometimes it is nice to call home and talk about normal everyday events. Faith can be one of those things if they are use to it. Two are now coaching high school players and I hope they can be an example in the lives of the young men they guide.
Q: How can readers order a copy of the Stations of the Cross for Baseball Players?
I would like to make these available for the cost of $1 each to cover the cost of printing and shipping. A mother can get some for a husband or coach to hand to players. Please send check or money order to Martha Winn, 302 Crestlake Way, Bowling Green, KY 42104. You can email marthawinn@yahoo.com for more information and to order by Paypal.
Photo credit: matthew_hull from morguefile.com
About the Author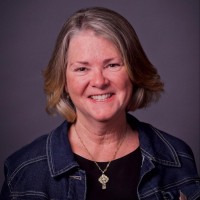 Lisa M. Hendey is the founder of CatholicMom.com, a bestselling author and an international speaker. A frequent radio and television guest, Hendey travels internationally giving workshops on faith, family, and communications. Visit Lisa at LisaHendey.com or on social media @LisaHendey for information on her speaking schedule or to invite her to visit your group, parish, school or organization. Visit Lisa's author page on Amazon.com.