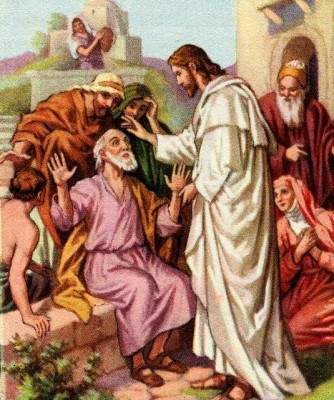 Editor's note: Today we continue our Lenten series of reflections by Nancy Jo Sullivan and Jane Kise. With "We Can Only Imagine: Inspiration for Your Lenten Journey", we hope you will be inspired, moved and uplifted as you journey towards Holy Week and Easter. LMH
"If you, then, though you are evil, know how to give good gifts to your children, how much more will your Father in heaven give good gifts to those who ask him!"
Matthew 7:11
In Jesus' time, the crippled and the blind shared a common fate. Their only source of income was begging. People willingly gave them money, considering it a godly act to share with the poor, but they still looked down on beggars. After all, why were they crippled? Was it because they had sinned? Would God punish people who were truly righteous?
The crowds would have been used to beggars like Bartimaeus, who sat alongside the road that thousands of pilgrims took from Jericho to Jerusalem for the Passover feast. They would've tossed a coin his way without a word or acknowledgement that he was human. That's the way it was. Beggars got used to it. Until Jesus came along…
IMAGINE IT:
Bartimaeus sat at the side of the road, clutching a beggar's pouch. Pilgrims on their way to Jerusalem for Passover tried to ignore him, their sandals crunching past on a path covered with pebbles and dry, dusty dirt. He listened as men and women conversed about the beautiful wildflowers that colored the surrounding hills and the temple that glistened in the distance. I wonder what it all looks like, he thought as he breathed in the fragrance of the lilies.
Someone threw him a coin. Grateful as Bartimaeus was for the gift, he couldn't help but feel empty. None of the pilgrims ever spoke to him. He sighed. Being blind didn't bother him half as much as the way that people passed him by.
Be content…at least you aren't an unclean leper…Bartimaeus told himself.
Laughing children skipped past the beggar. Mother's with young-sounding voices followed, their robes swishing in the breeze. Bartimaeus listened as they talked about a man named Jesus. I hear he can heal the sick…He's a miracle worker…the mothers said.
Countless times, while sitting by this road, Bartimaeus had turned his ear to hear similar stories. "I wish I could meet this Jesus" the beggar said. No one paid attention to him.
Bartimaeus heard the clomping of donkey and the sounds of more and more people. The crowd was becoming bigger, noisier. He felt someone kick his foot, muttering, "Move out of the way beggar!"
He scrambled back, accustomed to being ordered about. But then, he tugged on the robe of a man standing right in front of him.
"Please, kind sir, what is happening?"
The man ignored him, so Bartimaeus asked again, excitedly, "Why is the crowd growing louder?"
"It's Jesus—Jesus of Nazareth is coming." The man shouted.
Jesus? What if Jesus could heal me? Bartimaeus cried out: "Jesus, Son of David, have mercy on me!" But his voice was quickly drowned out by the crowd.
"Jesus, Son of David, have mercy on me!" He called out again. Soon the people around him grew irritated with his loud pleas for help. "Shush! Stop your yelling!" A woman told him.
"Quiet—Hush! Jesus has no time for the likes of you," whirled the voices all around him. It was no use. How could Jesus hear the cries of a beggar, hidden from sight behind the throngs who crowded the roadway?
Then, like a rush of air, silence fell over the crowd. "Jesus wants to talk with the blind man," someone said.
"He's calling you, beggar. Quick, on your feet" said another man.
Bartimaeus could hear the sounds of people moving to different sides of the road, like the Red sea parting. Then, the sound of slow-moving footsteps, walking toward him.
"Jesus?" Bartimaeus asked his throat now raw from shouting. Shaking, he tried to get to his feet, but caught a toe in the folds of his cloak. No matter. Someone's hand reached out to help him untangle himself. Someone's hand helped him to rise. Someone's hand stayed clasped in his.
"Bartimaeus, What do you want from me?" a man asked. His voice was warm and kind.
Bartimaeus tried to catch his breath. He knew he was standing in front of Jesus.
"Rabbi, I want to see…" the blind man said in almost a whisper.
Bartimaeus felt the hands of Jesus touch his eyes. Ever so slowly, he began to see colors, reds and greens and blues. "Flowers!" The blind man proclaimed as he pointed to the hillsides. The crowd watched in amazement as a stunned Bartimaeus gazed at the rocks on the road and the sun that shone above. Then, turning his glance toward Jesus, Bartimaeus studied the face of the one who had restored his sight. "Go" Jesus told him. "Your faith has healed you."
Bartimaeus mouthed words of thanks, but no sounds came out. He spun around, toward where he had been sitting. Off in the distance, he saw the rooftops of Jerusalem, the City of David, gleaming. "I've only imagined the temple in my dreams" he said, his eyes misting.
Several children gathered around him while their mother's looked on. "C'mon, the children told the healed man. "We'll show you the way to Jerusalem."
LIVE IT:
At times, we all find ourselves sitting on the roadside of life, blinded by the unexpected challenges that fill our days. But like Bartimaeus, Jesus always notices us, especially when we need a miracle.
Lent is a time to listen closely for the footsteps of our savior and to clasp our hands tightly in his.
It's a time to answer God's question: "What do you want from me?"
Jane Kise, Ed.D, is a consultant and free-lance writer, with extensive experience in the fields of team building and school staff development. In addition to consulting, she teaches seminars and speaks across North America on prayer, constructive use of differences, and unlocking our lives for God. Her books include LifeKeys: Discover Who You Are and Differentiated Coaching: A Framework for Helping Teachers Change.
Copyright 2012 Nancy Jo Sullivan and Jane Kise
About the Author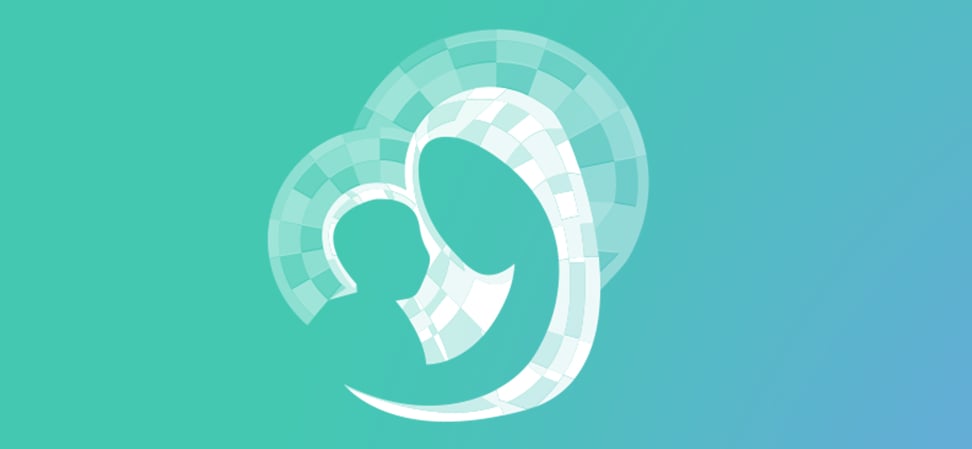 We welcome guest contributors who graciously volunteer their writing for our readers. Please support our guest writers by visiting their sites, purchasing their work, and leaving comments to thank them for sharing their gifts here on CatholicMom.com. To inquire about serving as a guest contributor, contact editor@CatholicMom.com.