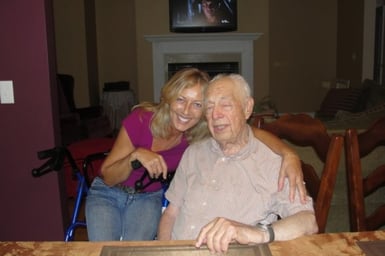 "Ask and it will be given to you; seek and you will find; knock and the door will be opened to you. For everyone who asks, receives; and the one who seeks, finds; and to the one who knocks, the door will be opened. Which one of you would hand his son a stone when he asks of a loaf of bread or a snake when he asks for a fish? If you then, who are wicked, know how to give good gifts to your children, how much more will your heavenly Father give good things to those who ask him." Matthew 7:7-11
When I think of my father, and how to describe him, I have a hard time accurately portraying a man I am so blessed to be call "Dad". I thank God everyday for him. I also remember that God Our Father is my dad's father too! Dad has showed by word and deed that God does provide for our every need when we turn to Him in sincerity.
My earthly father has lived a life of modesty and demonstrated good stewardship in all with which he was entrusted. Before marrying my mom, he served in WW II. When he returned home he married my mom and worked hard as a fireman serving and protecting the community. He would not even accept a free bus ride on his way to work because he did not feel he should be treated differently than anyone else. Over the course of his life he had nine children that he provided for, so he always looked for ways to improve his income. Dad worked his way up to Deputy Chief before retiring to spend some quality time with mom. Mom became ill shortly after and went through a long battle with cancer before passing on to God's loving arms. But through it all, Dad stood strong. He may not realize how he was a source of strength during this difficult time and many others to follow, but he surely was and remains to be till this day!
Dad is the human example of our Heavenly Father's love for us. He took my brothers and sisters and me on many trips to museums, the World's Fair in 1965 where he packed a bag of peanut butter and jelly sandwiches so we wouldn't have to waste money eating out, to the beach where he would help us build sand castles or carry us on his strong shoulders into the crashing surf, and the park where we would sometimes play touch football, or lay on our backs in the grass and look for shapes in the clouds. We have ridden the train to Coney Island, and gone on family picnics when we would always beg to "stop by Grandma and Grandpa's house on the way home". These were just some of the special times we looked forward to. After Mom passed away Dad taught religious instruction classes for our parish church and two of my children had the pleasure of being a student in Grandpa's class! What a gift!
Dad has always been a man of honor in every sense of the word. A living reminder of how great our Heavenly Father's love for us is! Thank you Dad, for being who you are, and thank you Heavenly Father for the generosity and love you have shown for me by sharing Dad with me!
Dad is now ninety years young and has twenty-four grandchildren and I have lost count of the great-grandchildren! I hope we honor him in the same way he has honored us.
Your wife shall be like a fruitful vine within your house, your children like olive plants around your table. Behold, for thus shall the man be blessed who fears the LORD. The LORD bless you from Zion, And may you see the prosperity of Jerusalem all the days of your life. Indeed, may you see your children's children. Psalm 128
I love you Dad!
Copyright 2012 Theresa Scibelli
About the Author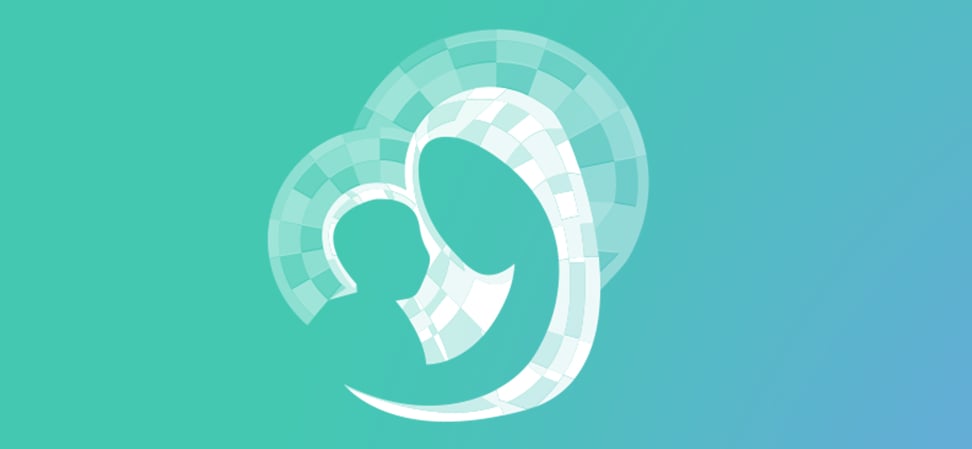 We welcome guest contributors who graciously volunteer their writing for our readers. Please support our guest writers by visiting their sites, purchasing their work, and leaving comments to thank them for sharing their gifts here on CatholicMom.com. To inquire about serving as a guest contributor, contact editor@CatholicMom.com.