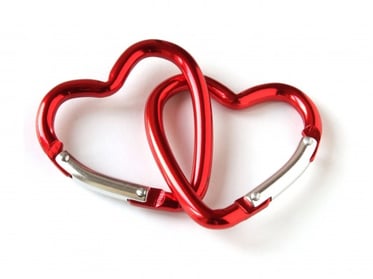 Good Friday. It's a day to cherish and honor the suffering of Christ. It's also a time to find meaning in the crosses that we carry. As a mother, my greatest cross has been grieving the loss of my child. It's been a difficult journey, but I've gained some unexpected insights that have transformed my faith. The following story best summarizes what I've learned…
Mountains
Just a few weeks before my daughter passed away, something beautiful happened. That January night, I was sitting on the couch in our family room watching the nightly news. As I listened to the weather forecast for "another four inches of snow," Sarah drew near and settled in next to me.
Sarah was twenty three years old but still a young girl in so many ways. With Down syndrome, she wore a pink-flannel nightgown trimmed with ruffles. The light in her eyes reminded me of sunshine.
Sarah's two younger sisters were grown up, one in her late teens and the other away at college, but Sarah had remained home with me. I had grown used to the steadiness of her presence and the predictability of her happy countenance.
For a moment, we just smiled at each other. Eighteen months earlier, the doctors had diagnosed her with Pulmonary Hypertension and told us, "The pressures in her lungs cannot sustain life much longer."
Ever since then, I had convinced myself that Sarah's healing depended on my faith. As a Catholic, I had grown up believing that if I followed a formula of fervent prayer, made regular trips to Mass, and performed a checklist of good deeds, God would surely answer the pleas of my heart.
I had done everything a committed believer would do. I had taken Sarah to healing services. I had asked friends and family to pray for a miracle. Each day, I had repeated the same Bible verse: "For I truly tell you, if you have faith the size of a mustard seed, you will say to this mountain, 'move from here to there,' and it will move; and nothing will be impossible for you." (Matthew 17:20)
But it was becoming clear that my faith wasn't going to move mountains. As the months passed, Sarah ate less and slept more. She was growing weaker by the day, and I felt myself losing control. As her mother, my basic instinct was to protect her from harm. But I was powerless to help her. Many nights I tossed and turned in my bed, angrily fighting it out with God: "How can you turn away from my prayer? Why are you allowing this to happen?"
Yet that night, as Sarah sat next to me, an unexplainable calmness came over me. A voice within seemed to say: "Remember this moment."
I began memorizing the way Sarah looked, the happy glow of her freckled face, the radiance of her dimpled grin, the way her chestnut-brown hair caught the light of a nearby lamp. A mother-daughter love flickered between us like a candle that could never be snuffed out.
She wrapped her hand around mine, clasping it tightly. "You've been a…a…good mom," she stuttered softly. Her words warmed me as the winter winds blew beyond the window.
Sarah was saying goodbye. She was beckoning me to cherish the past---all the small cumulative moments we had experienced on our journey together. A hundred memories flashed before me. I remembered the small things she had taught me to treasure: dandelions, peanut-butter bars, Starbucks, pink fingernail polish, fairy tales at bedtime, love songs, kitchen table chats, opening Christmas presents, holding hands, and dancing together in the living room.
"You've been a good daughter," I said, brushing my hand over her hair. I didn't want to miss this opportunity to tell her what an honor it had been to be her mom. She just grinned as if she already knew.
As the newscast ended, Sarah laid her head on my shoulder and began falling asleep. For the first time in months, I felt all the muscles in my neck relax. It had been such a long time since I had rested.
It was the strangest moment. I still felt fearful. My anger at God lingered. These were very natural and necessary feelings and I could not deny their presence. But in that moment, I no longer felt a need to pray for Sarah's healing.
Instead, a much different prayer rose up in me like a mighty peak ascending from a dark valley. "Lord, you've been a good father. I trust you with Sarah's life. Thy will be done."
It was just a small mustard seed of prayer, but it moved the biggest mountain of all; my fear of trusting God completely.
Almost four years have passed since Sarah's death. It's been a difficult journey. Like most bereaved parents, I will never "get over" her loss; but with the support of loved ones, I have been able to rise from the dark tomb of grief.
I miss Sarah terribly, and not one day goes by that I don't think of her. But now, I often find myself praying in gratitude for the gift of her life. I am especially appreciative of the time we spent together in our family room on that cold January evening. God gave us the time to say good-bye to each other. In that sacred farewell came a new understanding of faith.
Although grabbing hold of Bible verses and praying for miracles are wonderful ways to express our faith, we can never predict how the Lord will respond. I'm learning that God is an awesome mystery, beautiful and incomprehensible. Sometimes he answers our prayers in mighty ways. Other times, he settles in next to us as the snow of our suffering falls.
God cherishes our past and will always give us courage to face the future, whatever it might hold. In his presence, we can stop pounding the doors of heaven and quietly place our trust in him.
As we rest in him, mountains will indeed move. We will learn to trust. We will discover the power of true faith. We will come to believe, despite all the whys, that God is good.
Excerpted from Small Mercies: Glimpses of God in Everyday Life by Nancy Jo Sullivan (Loyola Press, 2012). Reprinted with permission of Loyola Press. To order copies call 1-800-621-1008 or go to www.loyolapress.com/sullivan.
Copyright 2012 Nancy Jo Sullivan
About the Author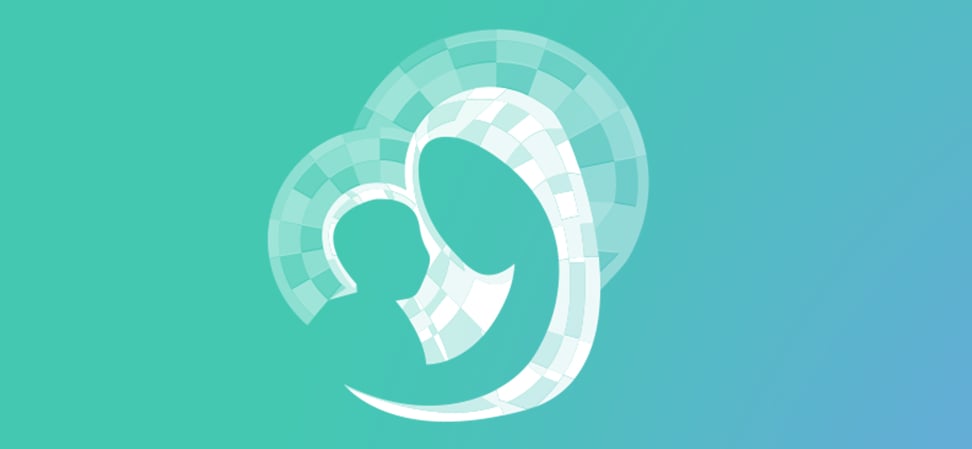 We welcome guest contributors who graciously volunteer their writing for our readers. Please support our guest writers by visiting their sites, purchasing their work, and leaving comments to thank them for sharing their gifts here on CatholicMom.com. To inquire about serving as a guest contributor, contact editor@CatholicMom.com.