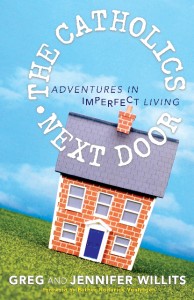 One of my first encounters with Greg and Jennifer Willits involved a live radio interview - and a screeching child. The supercharged new evangelizers and hosts of The Catholic Next Door radio program, which shares the namesake of their new book, had graciously invited me on their show to talk about my book, Weightless.
We were in the middle of a lively discussion about body image when one of my children burst into the room making a sound that could be best described as the call of a howler monkey.
I apologized to Jennifer and Greg, and then we laughed together at the authenticity of the moment: An at-home mom and sometimes-writer attempting to do a radio interview when a life with littles in all its noisy glory interrupted.
As parents of five children and the founders of many apostolates like The Rosary Army and That Catholic Show, Jennifer and Greg know how to keep it real.
I recently had the pleasure of reading their new book, The Catholics Next Door: Adventures in Imperfect Living. I also had the opportunity to chat with them about the book during a phone interview. (Interestingly, the interview also involved a few very real mommy moments for me. I apparently know how to keep it real, too.)
What I always take away from a conversation with Jennifer and Greg, their writing, and other work is a healthy dose of humility, a sprinkling of wit and humor, and a whole lot of faith.
During our interview Greg said that the couple thinks living their Catholic faith is fun. And it shows. We laughed plenty during our phone call conversation. Likewise, their book uses real-life anecdotes and humor to reveal how all Catholics are called to seek God's will and to use their many imperfect moments as a perhaps unexpected path to perfection.
But the book is more than just a compilation of funny stories told through the point-of-view of both Jennifer and Greg. In fact, Greg joked with me during our interview that they wanted to write something more than just a personal memoir because "a Willits memoir would be boring." I seriously doubt that, but Greg and Jennifer do a great job of combining wisdom from the Church such as quotes from the Catechism, everyday experiences, as well as practical notes. An example of the latter: Greg shares a Catholic website that offers movie reviews from a moral perspective to help parents make wise entertainment choices for their families in Chapter 12: Here We Are Now; Entertain Us.
I personally love books that share stories and glimpses into the lives of other Catholics. Greg and Jennifer do this so well both on the written page and in various new media. During our chat Jennifer shared how she had a strong desire to teach her children about Adoration. Along with her desire, however, was a harrowing fear that her children would disturb everyone and make Adoration an anything but peaceful experience. "Not all of my children had mastered the art of self-control," she admitted.
Wisely, she armed her little ones religious books, and everything started out quite well. It was peaceful even. Then a child turned a page. Loudly. And another page. Then there was an even louder ripping sound of a piece of paper coupled with an exasperated sigh from Mom. Quickly, Jennifer's prayers to Jesus started to be influenced by what was going on around her.
For me, this story was not only encouraging for any mom who is yearning to pass down the faith to her children but is often met with frustration and fights during family prayer time, but it was also a fitting microcosm for the vocation of motherhood.
As mothers, when we're able to seek solitude, we may go to God with a specific prayer that might not initially have much to do with the children we serve; yet, somehow our prayers frequently return back to our husband, our children, our family. Maybe a child interrupts us, and we pray for the patience to handle the unpredictability of a life with children. Maybe we overhear a heated sibling squabble, and we pray for more peace in our home. Perhaps a baby wakes up unexpectedly, and we resign ourselves to make a prayer of the arms that comfort our little one. And so our thoughts, prayers, and actions shift and become very much entwined with this calling of ours.
Being a parent isn't easy. But it's a whole lot harder if we try to do it all on our own. Praying for ourselves, our children, our family, for grace and patience, and sometimes for our sanity should be as much a part of motherhood as diapers, PB&J sandwiches, and doling out teenage curfews. Greg and Jennifer get this. They don't try to do anything - start a new apostolate, celebrate 15 years of marriage at the zoo, raise children - without God.
As a mom, one of my favorite chapters of the book is Chapter Six: My Kids Made a Mom Out of Me. Jennifer writes,
"While there were plenty of days when [my children] drove me a little crazy, more often than not they drove me to my knees in prayer. And that's not a bad way for me to spend my life."
Isn't that the truth? (Although occasionally my children drive me really - not just a little - crazy.)
Motherhood is a call to holiness. It brings us to our knees. So does marriage. These are high callings, but Jennifer and Greg remind readers in their encouraging book that whatever your calling in life, if you allow God to take the lead, you'll transform into the Catholic next door - the person who inspires more than just raised eyebrows. You'll be someone who inspires others to know, love, and follow Christ. Jennifer and Greg's honesty and wisdom will help you to embrace your faith right where you are - even if, like me, you find yourself in a room unexpectedly covered with toddler graffiti (no wonder my little one was being so quiet!).
The Catholics Next Door is a reverent, humorous, and encouraging account of what it means to be Catholic. Catholic is not just an adjective that describes our religion; it's a verb that reveals what we do and how we choose to live. Let their life, their words, their foibles inspire you to bring the faith to everyone you encounter.
From start to end, The Catholics Next Door reveals that Greg and Jennifer have a sense of humor and a strong faith. It's clear from both their writing and our recent conversation that they have learned to accept themselves and to enjoy each other as well as their children just as they are - because that's exactly what God does.
Thanks to Greg and Jennifer Willits, the Maximus Group and their publisher St. Anthony Messenger Press, we are pleased to give you the chance to win one copy of The Catholics Next Door: Adventures in Imperfect Living. To enter, leave a comment below by Friday, April 20th at midnight PT and one winner will be randomly selected.
About the Author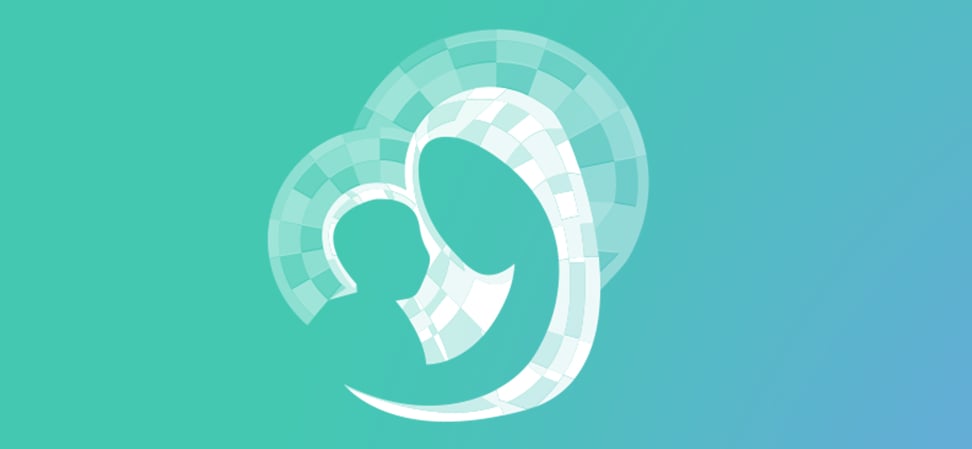 We welcome guest contributors who graciously volunteer their writing for our readers. Please support our guest writers by visiting their sites, purchasing their work, and leaving comments to thank them for sharing their gifts here on CatholicMom.com. To inquire about serving as a guest contributor, contact editor@CatholicMom.com.