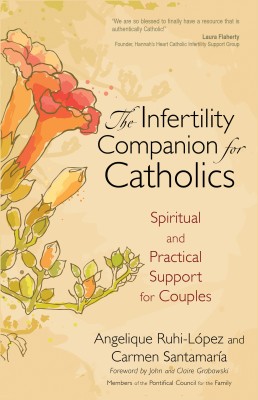 Perhaps you think it's ironic that a website called CatholicMom.com would be featuring -- and in fact encouraging you to strongly support -- a book called The Infertility Companion for Catholics: Spiritual and Practical Support for Couples. Truthfully, I can't express strongly enough how incredibly pleased I am to be sharing with you this terrific new book from Ave Maria Press.
I had the blessing of watching this book be developed over the past several months and have shared several email conversations with authors Angelique Ruhi-López and Carmen Santamaría. In my endorsement for The Infertility Companion for Catholics, I said the following:
"Sharing the latest in advanced diagnostic treatment options that fall within the teachings of the Magisterium and providing faith-filled tools for both partners, the authors have created the perfect primer for married couples facing the stress, heartbreak, and uncertainty of infertility. Also a fantastic resource for family members, friends, and pastoral staff who share this difficult path with infertile couples. Let this book help strengthen your marriage and your spiritual life."
The truth is that most of us have been touched by infertility in some point in our lives. For many of us, the hurt is personal. We have struggled to conceive or experienced the loss of a child. For the vast majority of us, even if we haven't personally experienced the cross of infertility, we have a loved one who knows this struggle. The good news is that The Infertility Companion for Catholics is here to help with both scenarios. Here's a brief overview of the book:
One in every six United States couples experiences infertility but Catholic couples face additional confusion, worry, and frustration as they explore the medical options available to them. Filling a major void in Catholic resources, The Infertility Companion for Catholics is the first book to address not only the medical, emotional, and spiritual dimensions of infertility, but also the particular needs of Catholic couples who desire to understand and follow Church teaching on the use of assisted reproductive technology. Authors Angelique Ruhi-López and Carmen Santamaría offer the support and wisdom gained in their own struggles with infertility. They describe the options that Catholic couples can pursue in seeking to conceive, many of which are not ordinarily presented by the medical community. In an encouraging and non-judgmental tone, they address both husbands and wives and help them recognize the emotional impact of infertility on their relationship. The Infertility Companion for Catholics presents a variety of spiritual resources including prayers, devotions, and the wisdom of the saints and provides suggestions for further reading of reference materials, Catholic documents, and Catholic blogs about infertility.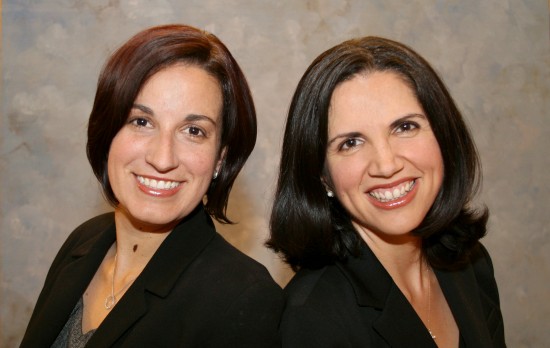 I'm also very happy to be able to share with you two brief excerpts from The Infertility Companion for Catholics which give an idea of the richness of this resource:
"For me, the feeling of dashed hopes is one of the hardest parts of the process. No matter how many times I tell myself to not grow anxious, as those days when I am supposed to get my period approach, it happens each and every month without fail. There can even be times when I may feel like the journey will never end. I know it is in God's power each and every month, but I struggle with his answer. I try to be hopeful in my waiting, though many times the best I can muster is cautious optimism. It's been hard to undergo this for years, to be told that a certain treatment will solve the problem and get our hopes up only to find the result is the same."
and
"I was reading a devotional recently that talked about suffering. It discussed the temptation we fall into of asking "why me?" and the devotional invited us to ask ourselves "why not me?" The question struck me because I had never thought of it that way. Why not me? Why can't I carry the cross of infertility? Why can't I be the one who is an example to others? The question haunted me for quite some time, and I thought of it often in prayer. What good reason did I have for not walking the road of infertility? I know that through difficulty comes growth, but it's so comfortable not to experience difficulties and not to learn to trust completely. When we feel betrayed by God we should pray to change our cry from "why me" to "why not me." Our suffering makes us more human, better able to relate and minister to others. There is a level of compassion that can only be achieved when the suffering is shared."
The Infertility Companion for Catholics: Spiritual and Practical Support for Couples is the book I wish I had enjoyed access to when facing my own struggles with secondary infertility. It is the resource I would have loved to have shared with family members and friends who faced their own trials conceiving. The good news is that our wait is now over and we have a trusted resource that we can now consult and offer to our loved ones. I strongly recommend The Infertility Companion for Catholics: Spiritual and Practical Support for Couples and hope you will help me in sharing the good news about Angelique Ruhi-López and Carmen Santamaría and their work. Please also take some time today to visit the companion website for the book at http://www.catholicinfertilityjourney.com/
Finally, I'm thrilled to be able to offer our readers the chance to win one copy of The Infertility Companion for Catholics. To enter to win this book, please leave a comment below by Monday, April 30, 2012 at midnight Pacific Time. One winner will be randomly drawn and notified by email.
Update: Congratulations to our winner, number 11 Amy. You will be contacted shortly to receive your prize. Thank you to all who entered this contest.
Order The Infertility Companion for Catholics: Spiritual and Practical Support for Couples and support CatholicMom.com with your purchase
About the Author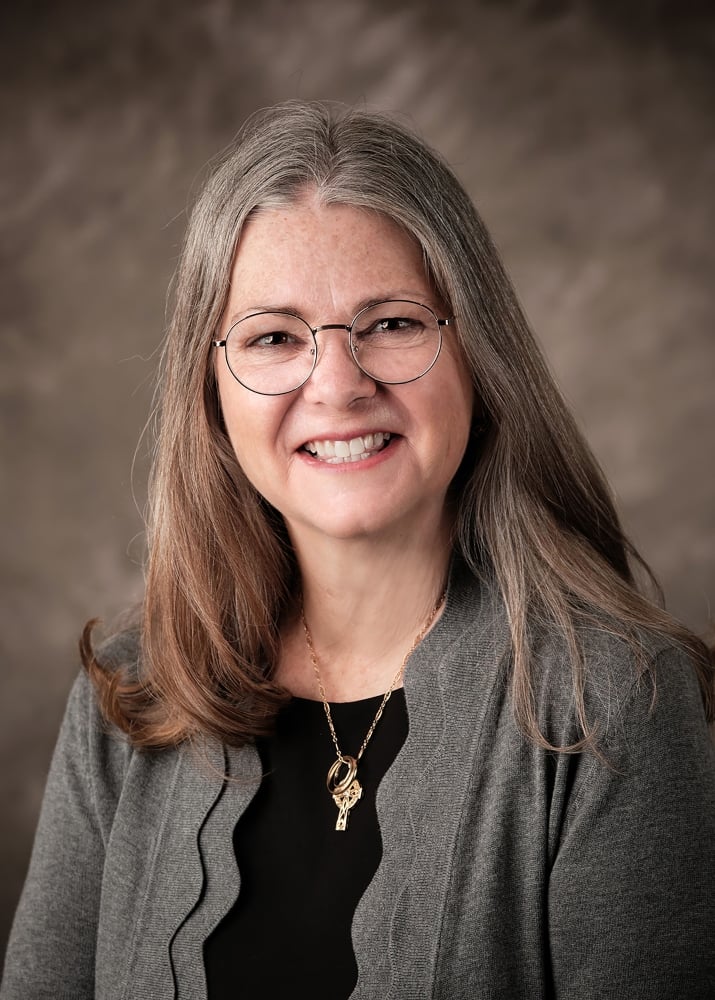 Lisa M. Hendey is the founder of CatholicMom.com, a bestselling author and an international speaker. A frequent radio and television guest, Hendey travels internationally giving workshops on faith, family, and communications. Visit Lisa at LisaHendey.com or on social media @LisaHendey for information on her speaking schedule or to invite her to visit your group, parish, school or organization. Visit Lisa's author page on Amazon.com.