For the past year I've been rambling away to anyone who will listen that I am desperate to try a Caribbean makeover in our home. I'm not talking about scattering actual sand throughout the family room or making a thatched canopy for our bed, I'm basically talking livening up the main living spaces with fresh paint in shades of turquoise, mango and lime green. Add in a few framed tropical prints, whimsical seashells for the mantel, spunky new throw pillows and a nifty new area rug or two and I'll consider the project a success.
If you're wondering why I am still in the talking stages and haven't actually lifted a brush yet, I have no real good excuse except that life keeps getting in the way. Mind you, I've already purchased the paint, the rollers, the plastic tarps to place over my gently-stained 6-month old butterscotch suede sectional, and one of my favorite ways to relax is to sit and daydream over my colorful paint swatches on a near daily basis.
The only thing I haven't been able to buy for my fresh and magical makeover is a huge chunk of time that will allow me to start and complete the project. Last I checked they didn't have that on sale in Wal-Mart or Benny's.
Multitasking is one of my specialties. I kid you not when I admit to being able to identify last month's leftovers in the fridge all while untangling the toaster, blender and Panini maker chords with one hand and clipping coupons with the other. With that much domestic talent and a true love for interior refreshment (ah, to think I used to decorate for each season no matter how many kids I had in diapers all at once.) I have really been struggling with why time management has posing such a problem for me.
And then I remembered why this project was not happening—it wasn't due to poor scheduling on my part, it was because I have been busy decorating something much more important with my free time—myself!
Not to worry my friends, this is not going to be a corny, self-help article about how to wear rose colored glasses so that you will see the entire world in a whole new light. (I'm the mother of eight—I may be a bit harried but I'm also the queen bee of practicality!)
Here are a few examples of how I am working on my own interior design of self (remember, this won't be corny, I promise!) as opposed to following thru with last September's plan to transform our "Home Sweet Home" into a tropical paradise.
I'm enjoying my very own neighborhood! That's right—I've gotten into a very soothing routine of walking the hood with a friend or even by myself. I may not live in some posh McMansion development, but I live in a community where we look out for one another's kids at the bus stop, pet each other's unruly mutts, and admire one another's new blooms of spring.
I'm back to reading novels for sheer pleasure! I was always a reader in my school days, working girl days, and pre-kid days. Once I went from Mrs. Butler to Mommy, my reading genre changed from mysteries, contemporary romance novels and non-fiction indulgences to Dr. Seuss, Mother Goose tales, and connect-the-dot coloring books. Eight years later, I'm reading again for pure enjoyment and have an entire bookcase beckoning to take me on new adventures!
Adult Field Trips are scheduled on a very regular basis! Sure I still love to accompany my younger children and their classmates to local museums, zoos and theatrical experiences, but I've also discovered that jaunting off to places that interest me, and me alone has been very therapeutic. For instance, after the holidays this year I decided to visit all the grocery stores I don't regularly shop and I went aisle by aisle to browse the international food aisles, baking options and started planning menus that would tantalize my offspring's taste buds. I even started visiting consignment and antique shops just to browse and become inspired! (And when the new train station opens at Wickford Junction—I'm going to ride the train, just for the fun of it!) Choooo Choooo!
Doing extra special and unexpected things for my kids and husband! I've noticed when I remove myself from the daily fray, I become excited about the possibilities of doing things I haven't done in years, such as avoiding drive-thru fast food places (I go in now instead) or initiating playing a game of Trouble or Monopoly with my kids because I want to spend time with them, not because they are bugging me to keep them occupied. I've even mailed my husband a few love letters to his office this past year and left my kids their favorite treats with the front office at their schools, just because!
As I finish writing this the tangerine and coconut paint scheme is drying in our main bathroom. With some of the interior makeovers going on inside myself the energy is starting to mount for the actual house makeover I've been droning on about this past year. I recall hearing some great advice from an anonymous source not too long ago—"Always Keep Doing You". I used to think that was a bit selfish, but not anymore—once you start redecorating the internal, the external areas will soon follow suit. Papaya any one?
Copyright 2012 Cheryl L. Butler
About the Author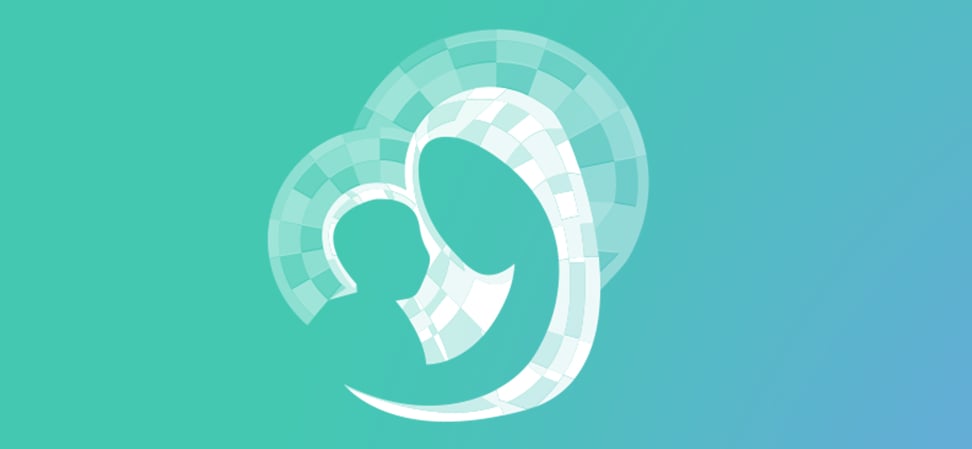 We welcome guest contributors who graciously volunteer their writing for our readers. Please support our guest writers by visiting their sites, purchasing their work, and leaving comments to thank them for sharing their gifts here on CatholicMom.com. To inquire about serving as a guest contributor, contact editor@CatholicMom.com.