Editor's Note: Today we welcome Barb Szyskiewicz, who is a long-time friend and supporter of CatholicMom.com, to our Tech Talk team.
At Mass this morning, the usual silence at Communion time was broken by a recorded hymn played over the church's fuzzy, muffled sound system. Instead of praying and reflecting after receiving the Eucharist, I found myself straining to make out the lyrics of the unfamiliar song of praise. When I wasn't doing that, I was griping to myself about the poor quality of our church's sound system.
So much for prayer.
Music is a huge part of my life—and my prayer life. I've been a music minister at my school or parish since I was a teenager, and I'm a huge believer in St. Francis of Assisi's adage, "He who sings, prays twice." Psalm 146 is one of my favorites; it begins, "My soul, give praise to the Lord; I will praise the Lord all my days, make music to my God while I live."
Maybe that's the problem. I can—and do—pray while I sing. But praying while someone else sings is not as easy for me. When someone's singing, I want to sing along. So I don't listen to much music when I'm praying in a formal way such as the Rosary or Liturgy of the Hours. If I do, I keep it classical; nothing with lyrics, even in instrumental versions. Lyrics are distracting to me when I'm trying to pray or read other words.
But that doesn't mean I can't use music as part of my prayer life in other ways. Besides playing and singing it myself, there are musicians whose songs inspire me to pray: Rich Mullins, Beth Neilsen Chapman, Marie Bellet and Sarah Hart, to name just a few. It's a matter of choosing the right music for the right time.
I've organized some of my favorite music into playlists labeled "Praise" and "Inspiration." This way, a route to prayer is only a few clicks away on my iPod. It's ready anytime I'm ready to pray—and sing—along.
What's on your playlist for prayer?
Read more of our Tech Talk columns.
Copyright 2012 Barb Szyszkiewicz
About the Author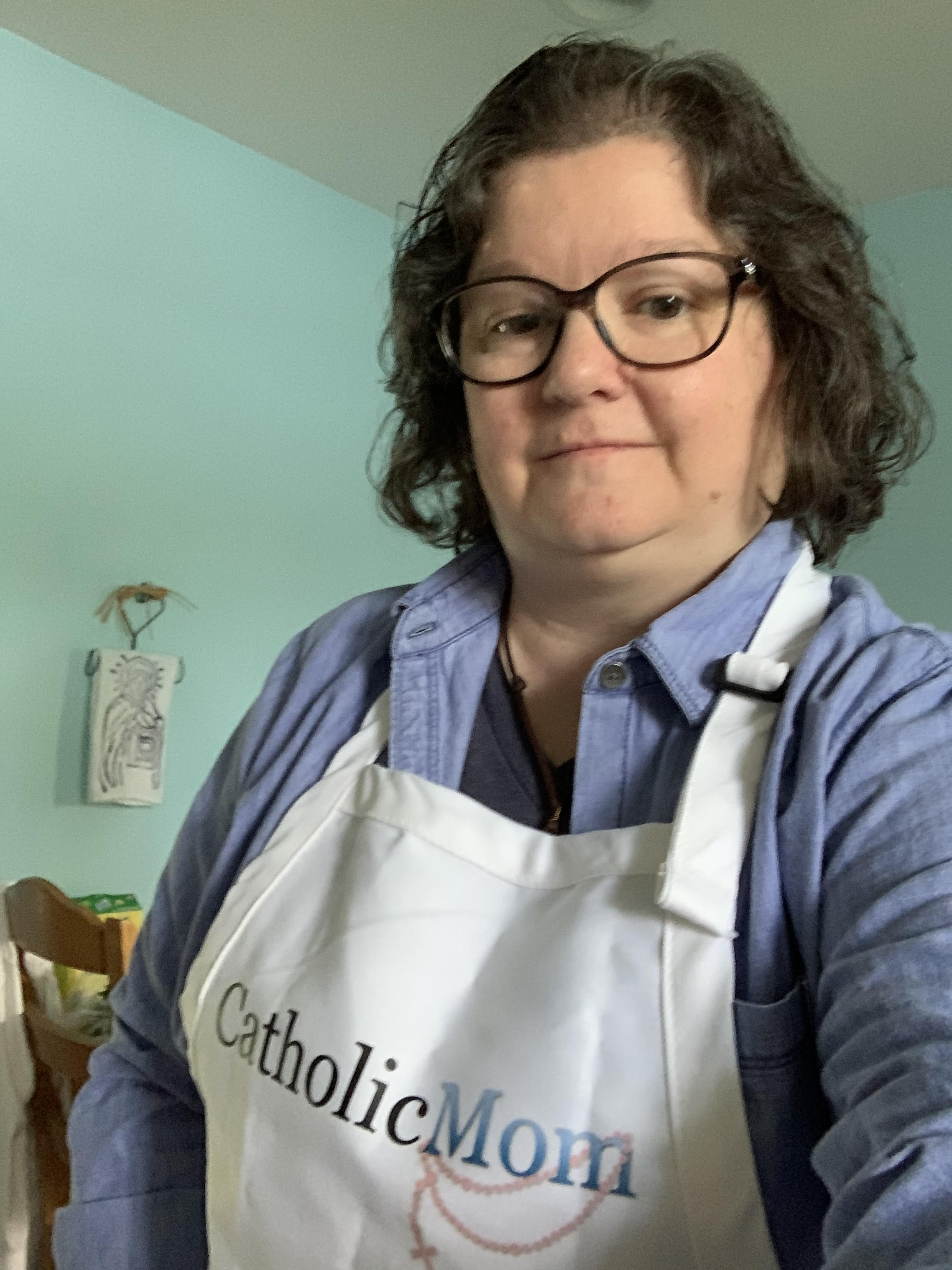 Barb Szyszkiewicz is a wife, mom of 3 young adults, and a Secular Franciscan. She is editor at CatholicMom.com. Barb enjoys writing, cooking, and reading, and is a music minister at her parish and an avid Notre Dame football and basketball fan. Find her blog at FranciscanMom and her family's favorite recipes with nutrition information for diabetics at Cook and Count.