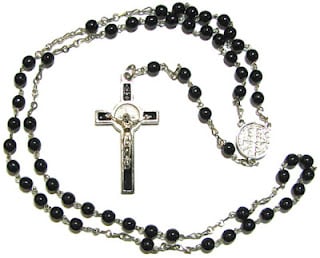 The Rosary. I don't know about you, but I as much as I love this beautiful prayer, I sometimes struggle to stay alert and involved as my fingers move through the beads. I offer these meditations in hope of helping you pray a fruitful rosary for one of the most important intentions we have as a Church: your marriage!
The Baptism of Jesus
When coming up from the waters of Baptism, Jesus hears the words, "This is my beloved Son in whom I am well pleased". Have you ever wondered why you need to be Baptized in order to be married in the Church? It's not merely an administrative move to be sure that you are on the books before you walk down the aisle. Among the other amazing things it does, Baptism is the place where we hear God communicate to us our worth as his children. Jesus didn't need any affirmation from God the Father any more than he needed to have sins forgiven. He did it for our benefit. Before entering marriage, we need to know we are good and that we are loved by God. If we enter marriage looking for our spouse to do this for us, we will always be frustrated. Of course our spouses should love and support us. But they are sinners, too! Marriage requires that we give 100% of ourselves, and if we are not getting filled by the only source of endless grace, we will not be able to give and forgive enough to keep our marriage healthy.
The Wedding Feast at Cana
I find it fascinating that Jesus' first miracle involved making a huge amount of really good wine. There was a whole host of things that the couple could have run out of at this banquet that would have been equally embarrassing for them and would have afforded the same opportunity for a miracle. Food. Silverware. Toilet paper. But these basics are not what Jesus chose to provide. He made wine. I think the wine represents joy within a marriage. The couple had some natural joy at first, but it ran out. How often does that happen to us? When the initial surge of excitement in our marriages eventually gives way to the mundane routine of daily life, what do we do? According to statistics, about half of us give up. But there is another option. We can give the mundane (water) to Jesus for him to change it into joy (wine). And, how? We go to Mary who tells us to do whatever Jesus tells us to do.
The Proclamation of the Kingdom and Call to Repentance
Mary tells us to do what Jesus tells us, and what Jesus tells us to do is to repent. Sometimes we see the "rules" of the Church, especially in the area of sex and marriage, as limits to our freedom and happiness, when in fact they are the means by which Jesus fills our marriages with joy! But not only do we need to repent of anything that goes against what God wants for our marriages, but we need to repent daily of the hundred offenses against our spouses. Whenever we choose to nurse a grudge or to stand our ground to prove a point, we are choosing pride over joy.
The Transfiguration
In this mystery, Jesus gives his top three apostles a sneak peek at heaven. It is no coincidence that he did this very shortly before his passion and death. This taste of heaven was meant to remind them, during Jesus' coming suffering, that something much better awaited them; that God would always be victorious in the end. Did you know that our marriages are also meant to be a little foretaste of heaven? The Bible is filled with references to marriage as an analogy for the love of Christ for his Church. The world needs our faithful, committed love as an example of the way God loves us all. Further, marriage is meant to be a source of grace for the couple themselves. The grace that comes from the sacrament reminds the couple that God always wins in the end, and practically gives us the power to overcome any obstacle that we may encounter in our family life.
The Installation of the Eucharist at the Last Supper
The words that change bread into the Real Presence of Jesus, both back at the Last Supper and today at every Mass are, "This is my Body, given for you". This is the best example of what we talked about in the last mystery: the fact that our marriages are meant to mirror the love of Jesus for the Church. Spouses give their very bodies to one another in the marital act, but also in more tedious service. It is a husband's body that completes the "honey-do" list and the wife's body that buys groceries and then turns them into meals. Just as Jesus died out of love for us on the cross, so we are called to die to our selfishness every day out of love for our spouses.
Our Lady of the Rosary, pray for us that our marriages might be strengthened and filled with great joy!
Copyright 2012 Libby DuPont
About the Author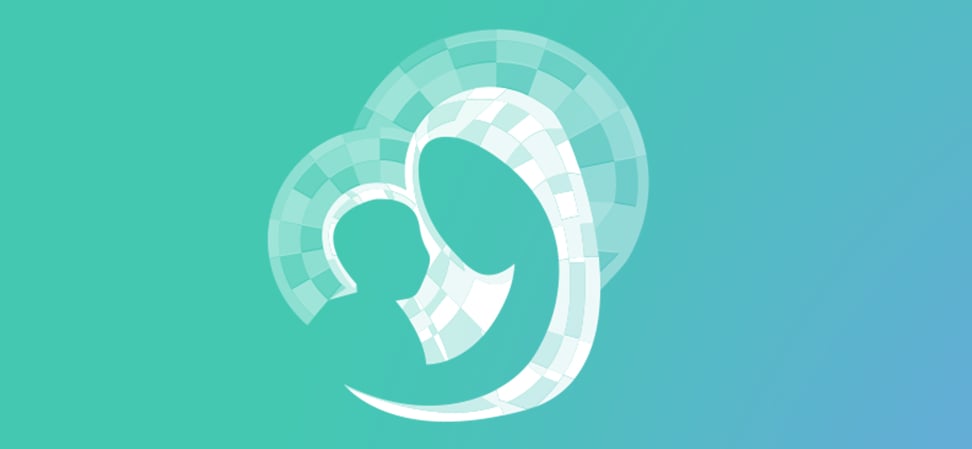 We welcome guest contributors who graciously volunteer their writing for our readers. Please support our guest writers by visiting their sites, purchasing their work, and leaving comments to thank them for sharing their gifts here on CatholicMom.com. To inquire about serving as a guest contributor, contact editor@CatholicMom.com.