Last week, I attended a conference in Kansas City where I gave one of my "Dinner Time" talks. After sharing all the reasons why having dinner together with your family is so important, I went on to share some of the ways that help to get this meal to the table. As always, I stressed the importance of meal planning—but wait, after being a couple of weeks into summer, I realized that I hadn't been doing a very good job with this. OK, I hadn't been doing it all. Gosh! What a hypocrite I am! There is just something about summer and vacation time that makes me want to take a break from it all. Who needs to eat, anyways?
But of course, we all need to eat. And I do enjoy those late dinners together while sitting out on our patio. I know that it doesn't happen easily unless I do a little planning. So my solution for this summer is a basic menu that I will use throughout the summer—week after week. By the time I am really tired of it, fall and back to school will be here.
It works like this: I simply have the same meal on the same day of the week. When I do my weekly grocery shopping, I just need to make sure that I've got the food covered for all of those particular days. This menu also keeps me from turning on the oven in the hot afternoon.
Sunday is our pizza night. (I make sure we've got a variety of toppings.)
Monday is grilling. (I've bought some kind of meat that is probably marinated in something or can be put on a bun.)
Tuesday is a pasta bar. (This is served with different sauces, veggies, chopped up meat or sausage, cheese.)
Wednesday is grilling, again! (Same as before. I also serve a grilled or steamed veggie with rice or potatoes.)
Thursday is the slow cooker. (There is a little more planning for this—lots of suggestions at AllRecipes.com. I had baked potatoes and ham this week. Yes, baked potatoes in a slow cooker. Who would have thought?)
Friday is grilling. Yes, again. (Usually fish—salmon, shrimp, or tilapia.)
Saturday is Mexican Night. (Make your own burrito, nachos, or taco salad, like Moe's—I include beans, some kind of meat, rice, salad, salsa, cheese, and always, fresh guacamole.)
I've done this for a week, and the family has loved it. We are actually looking forward to next week's pasta bar where everyone has a suggestion for an addition. And both the cooking and planning is so much easier for me, especially with my husband taking on the role of Grill Master.
To make it simpler still, we serve every meal buffet style. Each person just loads up his/her plate inside and heads outside where we can all sit comfortably on our back patio to enjoy the summer evening and each other's company.
Copyright 2012 Tami Kiser
About the Author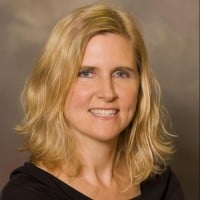 Tami Kiser is a wife, mother, teacher, author, and speaker. She runs a video production studio featuring Catholic speakers. These can be purchased or viewed on Formed. She also is the co-owner and host of a new Catholic Retreat and Cultural Center in the Carolina Mountains called Heart Ridge. She has taught everything from NFP, Zumba, cleaning toilets, Catholic crafting, the hula, bullet journaling, tap dancing, and liturgical living to Saxon Math 54 for the 10th time.