Ignatius Press presenta YOUCAT en Español
Publicador de los Estados Unidos ofrece el libro mas vendido por el mundo Católico en su segundo idioma
SAN FRANCISCO, 11 de Julio, 2012 – Ignatius Press ahora ofrece YOUCAT – el catecismo Católico creado para jóvenes y un libro que está vendido por todo el mundo – en Inglés y Español. La versión de YOUCAT en Español, publicado por Ignatius Press, puede ser accedido en siguiente enlace: http://www.ignatius.com/IProducts/162307/youcat-espanol.aspx
En su prefacio de YOUCAT, Papa Benedicto XVI le pide a los jóvenes que estudien "este catecismo con pasión y perseverancia." La popularidad asombrosa de este libro – con más de 1.7 millónes de copias vendidas mundial – indica que millónes de Católicos han respondido a la llamada del Papa.
"Si usted examina la populación Católica en los Estados Unidos, es imperativo a ofrecerlos este libro importante en Español," dijo el presidente de Ignatius Press Mark Brumley. "En 33 de los estados, los católicos representan el mayor porcentaje de residentes. Entre ellos, más de 30 por ciento de las personas que viven en Arizona, California, Florida y Texas se identifican como católicos. Creemos que las áreas con populaciónes Hispanas van a beneficiar significativamente por tener YOUCAT en Español."
"Rápidamente, YOUCAT está convirtiéndose en el libro principal para jóvenes para que intensifiquen su fe. Los cléricos, profesores, y los instructores de catecismo están usando este libro para sus clases de religión y programas de confirmación. Los padres, abuelos y padrinos se los compran como regalos para los jóvenes. Verdaderamente, YOUCAT es un regalo para el mundo Católico."
YOUCAT adapta el contento del Catecismo de la Iglesia Católica a una forma más fácil a entender para la gente joven. Es una expresión accesible y contemporánea de la fe Católica y fue el catecismo oficial de la Jornada de La Juventud en Madrid el año pasado.
YOUCAT explica
Doctrina – que crean Los Católicos
Los Sacramentos – Como Los Católicos celebran los misterios de su fe
La vida virtuosa – Como deben a vivir
Oración y Espiritualidad – Como deben a rezar
El formato es atractivo e incluye las preguntas difíciles y respuestas rectas y claras. También hay comentario que es fácil para leer, fotos e ilustraciones, definiciones de vocabulario importante, citaciones de la Biblia e cotizaciones de los Santos e otros profesores destacados.
---
Ignatius Press offers YOUCAT in Spanish
Publisher offers world's best-selling Catholic book to U.S. in second language
SAN FRANCISCO, July 11, 2012 – Ignatius Press is now offering YOUCAT – the Youth Catechism of the Catholic Church and the best-selling Catholic book in the world – to the U.S. market in English and Spanish editions. The Ignatius Press Spanish edition of YOUCAT is available now at http://www.ignatius.com/IProducts/162307/youcat-espanol.aspx
In his foreword to YOUCAT, Pope Benedict XVI urges readers to "study this Catechism with passion and perseverance." The book's amazing, global popularity – with more than 2 million copies already sold around the globe – suggests that millions of Catholics have embraced the Holy Father's call.
"If you look at America's Catholic population, having this invaluable and important book available in Spanish seems imperative," said Ignatius Press President Mark Brumley. "In 33 states, Catholics represent the highest percentage of residents. Among those, more than 30 percent of those living in Arizona, California, Florida and Texas identify as Catholics. "We believe these and other areas with significant Hispanic populations will benefit tremendously from having YOUCAT available in Spanish," Brumley added. "It is quickly becoming the go-to book for young people to deepen their faith. Pastors, school teachers, and catechists are using it in their religious education classes and Confirmation programs. Parents, grandparents, and godparents are buying it as a gift for young people. YOUCAT is an outstanding gift to the Church."
YOUCAT adapts the content of the Catechism of the Catholic Church to a format intended to engage young people and young adults. It is an accessible and contemporary expression of the Catholic Faith, and served as the official Youth Catechism of 2011 World Youth Day in Madrid.
It explains:
Doctrine – What Catholics believe;
The Sacraments – How Catholics celebrate the mysteries of the faith;
Moral Life – How Catholics are to live;
Prayer and Spirituality – How Catholics should pray.
YOUCAT's attractive format includes questions and answers, highly-readable commentary, margin photos and illustrations, summary definitions of key terms, Bible citations and quotes from the Saints and other great teachers. The questions are direct and honest, even at times tough; the answers straightforward, relevant and compelling.
---
About the Author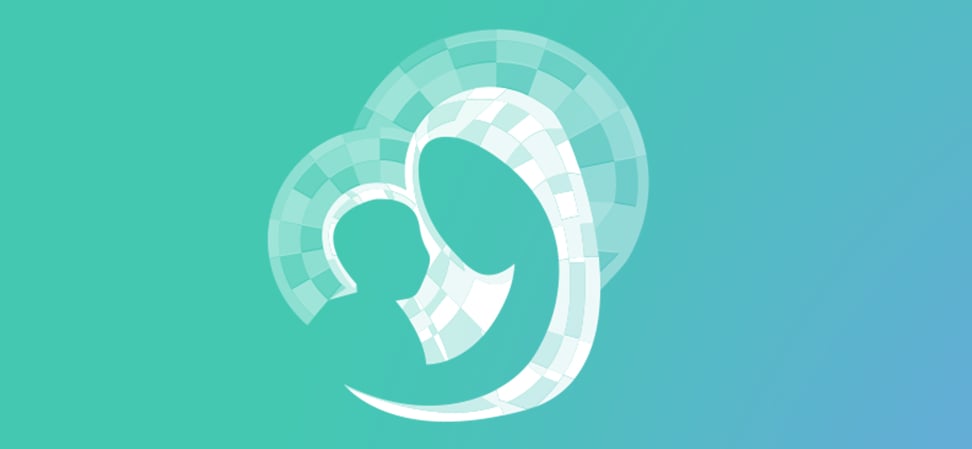 We welcome guest contributors who graciously volunteer their writing for our readers. Please support our guest writers by visiting their sites, purchasing their work, and leaving comments to thank them for sharing their gifts here on CatholicMom.com. To inquire about serving as a guest contributor, contact editor@CatholicMom.com.