"How many children do you have?", asked the elderly woman who had sat in front of us at Mass last night. "Five" I said with a forced smile, bracing myself for one of the remarks I usually hear after stating this fact. She smiled and then asked, "Do you have any help?"
"Help? No, we don't have any help" I replied.
After all we live in New England, not the deep south, and this is 2012, not 1955. So no, we don't have any "help".
Her adult son, who was sitting in the pew with her took a wad of dollar bills out of his pocket and asked each child of mine if they had been good this week, and as they nodded yes, he handed them one dollar. Even the baby, who promptly tried to taste it. We made sure the kids said thank you, then whispered to them that they should put their money in the poor box on the way out the door. They happily agreed and walked as fast as possible over to the St. Vincent de Paul box and shoved their money inside.
As I watched the scene play out, I was reminded of how, a few years ago, the St. Vincent de Paul group at a friend's church had arranged to pay for summer camp for my two older boys at the time. The price of the two-week day camp was way more than we could have afforded on Phil's schoolteacher salary and my stay-at-home non-salary, and they took pity on our ever expanding family and offered to give my older boys an adventure they wouldn't otherwise have been able to experience.
I also recalled, during that same season of financial struggles, the lady who responded to my ad in the local newspaper where I asked for a house to house sit because we were a young family who couldn't afford rent ( I didn't include that part in the ad, I just posted that we were looking for a house sitting opportunity). This lady saw the ad, called us up, and offered us her four bedroom house on the beach from September to May in exchange that we mailed her any bills that came, and took care of her lawn. We lived in that house for two years with John-Paul and then Andrew before saving enough money to move into our current home.
I have plenty more examples where the generosity of people we barely knew truly got us through. For instance, the priest we had just met that gave us a check to help us out, a man who knew my parents that heard we were expecting our fourth baby in four years and wanted to gift us a sum of money, the friend who secretly left a grocery store gift card on our counter during one of our football parties, the anonymous family who "adopted" us for two Christmases and gave our children items on their wish lists.
We have been blessed tremendously during our married life from people we don't even know and that's not even to mention the generosity of friends and family too. It seems exactly when we needed it, we have received whatever we were lacking. God has always taken care of us and we trust that He will continue to do so, as long as we are generous and faithful to Him. The gospel reading we chose for our wedding Mass, because we knew we were young fools in love with no material goods but lots of faith, was Matthew 6:25-34:
"Therefore I tell you, do not worry about your life, what you will eat or drink; or about your body, what you will wear. Is not life more than food, and the body more than clothes? Look at the birds of the air; they do not sow or reap or store away in barns, and yet your heavenly Father feeds them. Are you not much more valuable than they? Can any one of you by worrying add a single hour to your life?
"And why do you worry about clothes? See how the flowers of the field grow. They do not labor or spin. Yet I tell you that not even Solomon in all his splendor was dressed like one of these. If that is how God clothes the grass of the field, which is here today and tomorrow is thrown into the fire, will he not much more clothe you—you of little faith? So do not worry, saying, 'What shall we eat?' or 'What shall we drink?' or 'What shall we wear?' For the pagans run after all these things, and your heavenly Father knows that you need them. But seek first his kingdom and his righteousness, and all these things will be given to you as well. Therefore do not worry about tomorrow, for tomorrow will worry about itself. Each day has enough trouble of its own.
As we loaded the kids into the car after Mass last night, a man we do not know approached our car and Phil opened his window. The man reached in and gave us a $10 bill because he saw the kids donating their dollars to the poor and was touched. I wish I could go back in time to when that little old lady asked me if we had any help, and respond "Yes, we get plenty of help, and plenty of kindness from strangers!"
Copyright 2012 Colleen Martin
About the Author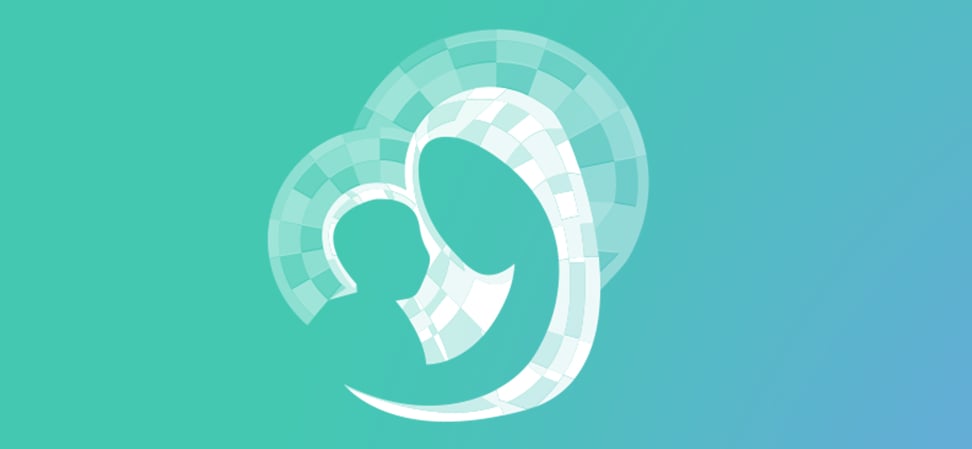 We welcome guest contributors who graciously volunteer their writing for our readers. Please support our guest writers by visiting their sites, purchasing their work, and leaving comments to thank them for sharing their gifts here on CatholicMom.com. To inquire about serving as a guest contributor, contact editor@CatholicMom.com.