Real Men Pray The Rosary, Inc. (RMPTR) is an apostolate that attempts to accept the call of Pope John Paul II to "promote the Rosary with conviction."
RMPTR was founded by David and Valerie Calvillo on the Feast of the Annunciation on March 25, 2009 with a stated mission to "rediscover the Rosary… in the light of Scripture, in harmony with the Liturgy, and in the context of our daily lives." The language of that mission statement is taken directly from Pope John Paul II's October 2002 Apostolic Letter, "Rosarium Virginis Mariae".
One of RMPTR's primary objectives is thus to educate, especially in the "light of Scripture." Although this education is primarily self- education, I figure that I am not the only knucklehead who thought that the "Rosary is for old ladies and funerals!" Thus, RMPTR has undertaken to educate Catholics and non-Catholics alike about the Rosary. RMPTR maintains an active website (www.realmenpraytherosary.org) and has published educational materials that explain how to pray the rosary and explains the beauty underlying the mysteries that comprise the core of the Rosary prayer.
This education also finds itself in evangelization efforts. RMPTR's Facebook page has exploded during its short life to build a community of almost 22,000 people from throughout the world who follow the daily Rosary mystery reflections offered by RMPTR "in the context of our daily lives." Many in the community interact and add their own reflections, intentions, and teachings. The community, about half from the United States and the other half from almost every Christian nation in the world, prays together and joins together on this social media site. RMPTR has also sold its evangelization products or "gear": t-shirts, caps, coffee mugs etc. throughout the United States and several countries in the world. These evangelization efforts have also taken the form of speaking engagements. Valerie and I have been invited to speak at several events including men's conferences, retreats, Confirmation classes and similar gatherings.
We also hope to finalize and publish in the Spring of 2013 a book that will share the joy that the Rosary has to offer in a very pragmatic way to all of our spiritual journeys. Stay tuned for that effort.
As a direct result of a late night inspirational visit to www.rosaryarmy.com, I, the world's most clumsy former Boy Scout, learned to tie Rosary knots. Valerie, of course, instantly perfected the technique. Locally, in our corner of the world, RMPTR has hosted many "RMPTR Rosary tyings", where we gather as a community to make all-twine knotted rosaries for ACTS Retreats, confirmation retreats, CCD teachings, the troops in Iraq and Afghanistan, and sometimes just to get together. These Rosary tyings bring together the body of Christ to pray together and to enjoy our common faith. It is certainly one of our favorite activities.
Our Blessed Mother is an integral part of RMPTR - and of our marriage and family life. Because my conversion/reversion experience involved in a very direct way "The Secret of the Rosary" by St. Louis de Montfort, I have since read almost everything that St. Louis de Montfort has written. These readings led me to the Total Consecration devotion and led me to propose that Valerie and I consecrate our marriage to our Blessed Mother. We've since become very involved in bringing together people in our Diocese of Brownsville, Texas to undertake Montfort's thirty-three (33) day preparation process and make the Act of Total Consecration. In 2010, about 1,300 people from 6-7 parishes in our diocese gathered together on the Marian feast of the Queenship of Mary to consecrate their lives to Jesus Through Mary. This summer, 18 parishes have begun the 33 day preparation process! We are expecting approximately a gazillion people for the Mass of Consecration on August 15, 2012, the Feast of the Assumption, at our local Basilica. The Basilica seats about 3,000. We expect another 800 or so people to attend a related Marian conference hosted by RMPTR the weekend before the Mass of Consecration. Totus Tuus is thus very much a reality within RMPTR and that directive weaves itself throughout the execution of our mission.
RMPTR is one of many apostolates and ministries that try to spread the good news of the gospel and, in particular, to please Jesus Christ and his mother by propagating the praying of the Most Holy Rosary of the Blessed Virgin Mary. We pray they are pleased.
Totus Tuus.
David N. Calvillo is the co-founder, along with his wife, of the Apostolate named "Real Men Pray The Rosary, Inc." David and his wife Valerie are raising their 7 children in McAllen, Texas. David, a trial lawyer and CPA, is a Sir Knight of Columbus and Valerie is a Catholic homeschooling Mom. They've consecrated their lives and their marriage to Jesus Through Mary and are active in promoting St. Louis De Montfort's Total Consecration spirituality through the RMPTR apostolate. Totus Tuus.
Copyright 2012 David Calvillo
About the Author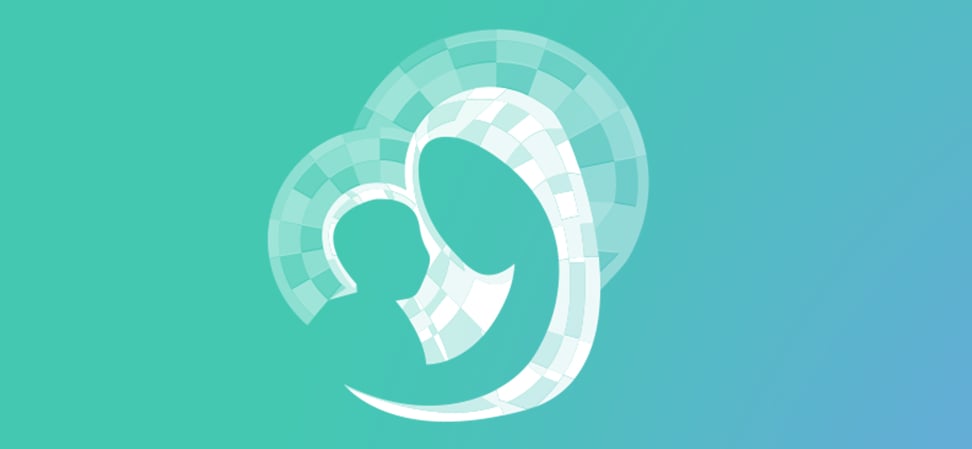 We welcome guest contributors who graciously volunteer their writing for our readers. Please support our guest writers by visiting their sites, purchasing their work, and leaving comments to thank them for sharing their gifts here on CatholicMom.com. To inquire about serving as a guest contributor, contact editor@CatholicMom.com.