Well, I have survived my first year of working in ministry. I wish I could tell you it was all hearts and rainbows, but no. It has been tough. Some of the challenges I expected, but there were others I did not expect. And the toll the challenges have taken on my own spirituality have been greater than I was prepared to face. But I got through it, and I learned a lot about myself, God and His infinite mercy.
Working in ministry is like fighting on the front lines. People are not afraid to tell you exactly what they think- whether that be about the Catholic Church in general, or your own style of teaching, prayer or presentation. People are not afraid to tell you how you should be spending your time or what you should be doing to nourish your own relationship with God. It is like I have a bull's-eye for all comments, criticisms, and suggestions on my forehead. And although I welcome such interaction, it can be exhausting to say the least. I miss that I can no longer just blend in the background. Nope, I always have to be on the front line with a smile on my face. Although I expected the front line was hard, I didn't expect the toll it would take on me. Had I not been surrounded by people who could help me filter out the good from the bad, who could help me figure out the useful criticism from the not so useful, I fear I would not have made it this far.
Being on the front line has ushered me into a whole new level of humility. You see, I am a performer. I am a trained classical musician. As a musician, I live in a world where I perform and then people tell me how great it is and then my teachers would tell me what I could do better. I carried these expectations into my career as a Band Director where the world was very similar. And, when I started in youth ministry, which is a lot like teaching, I subconsciously carried these expectations into the world of ministry. These expectations do not work in this world. Ministry is not about the instant gratification the stage naturally gives. It's more like gardening. Instead of performing on a stage, I am the instrument by which the Holy Spirit plants seeds, waters the seeds, fertilizes the seeds, and makes sure they get enough sun. And unlike the stage, I do not have complete control over the garden. I don't know what happens to the seeds from week to week. I only know what I do with them on Wednesday night and I rarely see the seeds grow and bear fruit. Both the losses of control and instant gratification made me very uneasy and I had a hard time figuring out why I was struggling. But then one day I realized the true issue. When I am on the stage, it is all about me. When I am in the garden, it isn't about me at all- it's about Christ and the seeds. I didn't realize how much self-worth I had wrapped up in the stage, how much of my identity was defined by the stage. My brain knew that it wasn't about me, but my ego didn't come to realize it until much later in the game. In order to stay on the front lines, I had to let go of who I thought I was and face who I really am. And that was quite humbling. In fact, it still is.
I often think that my relationship with God is like a moth to a flame. He is a roaring bonfire and I am the tiniest insect drawn to the beautiful light from the depths of the dark forest. For reasons I can't explain, I am drawn to God and mesmerized by His presence. Like many people, my relationship with God is marked by mountain tops and valleys. On the mountain tops, I don't care if the fire burns me. I am happy to lose myself in the fire. I am happy to let the fire consume me. But in the valley, I am suddenly aware of the fire's heat, and I feel like I just need to take a step back and gaze from a distance. Even though I get cold and long to be close to the fire, I can't go there. The fire is too much for me to bear. The dark forest is quite inviting.
In this humbling first year of ministry, I have spent a lot of time in the valley. So much so, that I fear I will never find the mountains. And the guilt I have in the valley is great. In my humiliating moments, I should be running to God and seeking his comfort. I should be practicing what I preach. Instead, I have withdrawn and hidden myself. I am ashamed of who I really am now that the stage is gone and I wonder if I am worthy enough or even qualified to be a gardener. But here in the valley, God has shown me his infinite mercy. Even though I do not desire the fire as I feel I should, he has shown me that the garden is exactly where he wants me to be.
This Sunday in Mass, after my usual litany of apologies for not being near the fire, I saw Jesus standing next to me in the valley. With his arm around me, we gazed at the fire in the distance. In all of his radiance, he looked down at my face, smiled and said, "It is normal for you to fear the fire will burn you. But, you don't need to fear it. I have covered you with the living water. I have made it so that you can be in the fire and experience its splendor. You are covered with my blood." Although I haven't made it all the way back up to the fire on the mountain, I no longer feel so alone. The forest isn't quite so inviting and the journey up the mountain isn't quite so daunting. But most of all, the fear of the fire is being replaced with desire as it pulls me into its glorious splendor all over again.
Copyright 2012 Lori Miller
About the Author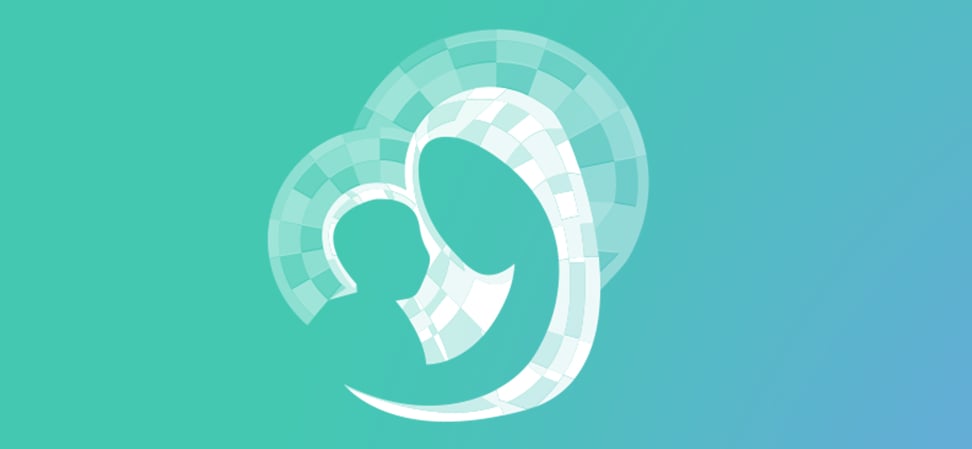 We welcome guest contributors who graciously volunteer their writing for our readers. Please support our guest writers by visiting their sites, purchasing their work, and leaving comments to thank them for sharing their gifts here on CatholicMom.com. To inquire about serving as a guest contributor, contact editor@CatholicMom.com.