Many of you have heard that this week, CatholicMom.com suffered a devastating website outage. Our web developer is working overtime to help us get things back into working order, but it will likely take me several weeks of work to recoup much of what was lost in this situation. The "editor" in me wants to paint a rosy picture for you and tell you that things will all be perfect by the middle of next week. But the rest of me -- the mom who's doing her best to keep things firing on all cylinders for my family while dealing with this situation -- knows that it's likely to take a bit longer than that.
I ask for your prayerful support of the work that is ahead of me. Honestly, when this first happened in the middle of the week I was tempted to throw up my hands and despair. This week, gathered in Texas with so many of our CatholicMom.com contributors and with our amazing publisher partner Ave Maria Press, we announced and celebrated the launch of our new CatholicMom.com Books imprint.
Surveying the damage, I asked myself, "Why??!! Why now??!! Why us!" God and I had a good chat, and I chastised the part of my brain that was allowing itself to consider tossing in my laptop and walking away - we have too much good work to be done. We have supported too many families and parishes literally around the world to let something like a few lost bytes stop us now. Too much work remains ahead of us -- the work of the New Evangelization and the sharing of the Good News of the Gospel in new and creative ways.
So yes, things are going to be a bit messy here on the site, likely for a few weeks. I will be doing my very best to patch things up while still serving my family and keeping up with the rest of my schedule. Please keep those prayers coming, and if the work of this site has been helpful to you please share an encouraging word or two in the comments section below. I could use some uplifting words today!
Again, I want to thank all of our amazing CatholicMom.com contributors, who are truly the heart and soul of this site. Having had the chance to hug many of you in person this week, I send ALL of you my love and eternal gratitude for the ways in which you have lifted me and so many others with the sharing of your work. YOU are CatholicMom.com, and together, we will move forward and continue to serve, to share, and to celebrate.
LMH
P.S. If you would like to share financial support during this time, visit our "Donate" page.
About the Author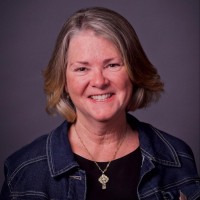 Lisa M. Hendey is the founder of CatholicMom.com, a bestselling author and an international speaker. A frequent radio and television guest, Hendey travels internationally giving workshops on faith, family, and communications. Visit Lisa at LisaHendey.com or on social media @LisaHendey for information on her speaking schedule or to invite her to visit your group, parish, school or organization. Visit Lisa's author page on Amazon.com.