My husband gave me an early birthday present on Saturday. I had told him on Friday night that I really needed a day off. I meant it as a joke (with a kernel of truth, of course!).
I was dreading the weekend. I realize that I am so blessed to have weekends with almost no plans...the kind of days that many dream of...but, to me, it is often 48 looming hours that I have to entertain my children (even with my husband home, it is still hard!). The weekdays bring routine which offer (as much as possible) predictability and comfort. I am grateful for unscheduled moments, but this summer has left me exhausted. Too many unscheduled moments :).
I was thrilled when my husband made a proposal on Saturday morning. We had swimming lessons at 9:30, but he suggested that the baby and I take off for the afternoon. I nervously asked if I needed to be home for dinner and bedtime (again, a joke with a bit of hopefulness). He said, "Just be back before I have to go to work on Monday morning." AH......
I knew just where to go. A mere hour away in Emmitsburg, MD is a gorgeous Basilica which hosts the remains of St. Elizabeth Ann Seton. As I taught at St. Elizabeth Seton High School in MD, I have a special devotion to her. Pray for me, St. Elizabeth Ann Seton.
It was a picture perfect afternoon with bright sun and low humidity (the first day in weeks!). My 4-month-old baby, Lucy, was in the greatest mood and I couldn't imagine a better companion for my pilgrimage. After visiting the church, I walked around the beautiful grounds admiring Mother Seton's old stomping grounds. I had intense feelings of peace and renewal.
We then headed to the nearby Grotto of Lourdes. On the campus of Mount Saint Mary's University, this grotto is simply breathtaking. I wandered around for hours (the baby dozed off and on, and she just kept smiling...she must have known how much I needed this day!).
I lit candles and slowly prayed the Rosary. I begged for the graces that I need as wife and mother. I prayed for the intentions of family and friends. My wallet was soon empty as I tried to follow the donation suggestions ($4 for a blue candle, etc. I think I only cheated once!).
I did check in with the family...once...and quickly got off the phone once I heard that everyone was fine. It was 5:45 and they were still at the playground, but I was not there to fret over who would melt with the late dinner!!!
The ride home was a little more stressful. Lucy screamed the entire way! But, it didn't bother me much. I felt like a million bucks. I felt whole -- physically, emotionally, spiritually, and intellectually (I read a lot of history!).
I had high hopes that these feelings would last. They actually did survive most of Sunday.
The reality came back on Monday morning. We had a playground playdate. It was a crazy morning, but I remained positive. The playdate started off nicely. It was a gorgeous day and we all enjoyed ourselves. UNTIL...
Three poopers and one extremely over-ripe porta-potty. Exhausted toddler, fussy baby, preschoolers and mother with low blood sugar.
Gone were my intense feelings of peace and renewal. GONE...replaced by more familiar, less pleasant feelings (and smells!). While driving home (I do a lot of thinking in the car...I think it's because the children are strapped in and can't touch me!), I was thinking about how I wanted to chase those feelings all the way back to Emmitsburg.
Blessed Mother Teresa popped into my head. One of the last books that I read was about the spiritual isolation that Mother felt for most of her ministry. Although she did not feel God's presence, everything that she did was for Him. She was so very close to Him as she served His people, yet she didn't feel it.
I concluded that at this brief moment in my life, I am called to give all to my children...especially when it is hard and I'm not in the mood...and I am not supposed to feel peace and renewal all the time either.
My afternoon of grace was a tremendous gift, and though the graces remain (and my candles for my intentions are still burning!), the feelings will not last.
I felt a little defeated, yet uplifted at the same time. Pray for me, Blessed Mother Teresa. The rest of the day brought many small happy moments and laughs, many more frustrations and tears, and at the end of the day when all were asleep...even peace. The renewal came as soon as my head hit the pillow!
I am already planning my Christmas present!
Copyright 2012 Trish Bolster
About the Author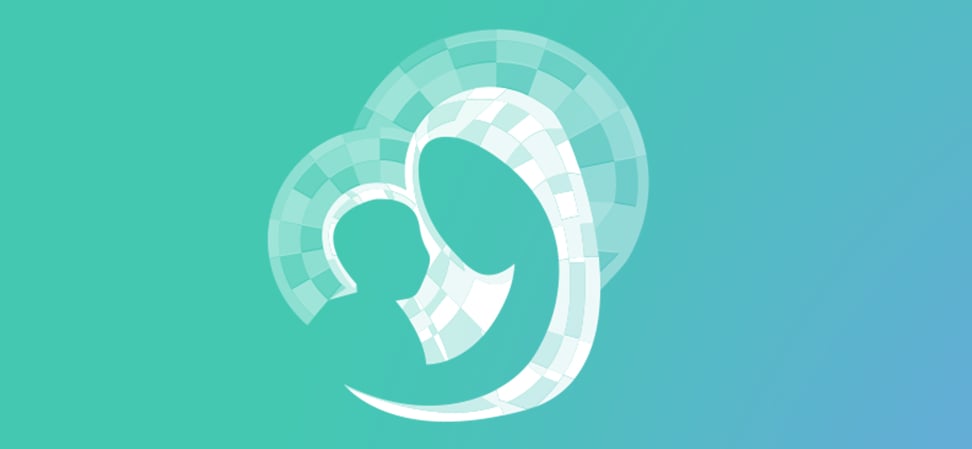 We welcome guest contributors who graciously volunteer their writing for our readers. Please support our guest writers by visiting their sites, purchasing their work, and leaving comments to thank them for sharing their gifts here on CatholicMom.com. To inquire about serving as a guest contributor, contact editor@CatholicMom.com.