Contemplative Nuns Secure Worldwide Distribution with Decca Classics through De Montfort Music for Advent Album
16-track CD available Nov. 20
Atlanta, GA, Oct. 22, 2012 – They are young. They are hidden. They are extremely musical. And now they have a worldwide album distribution deal. But they don't set foot beyond Northwest Missouri's rolling farmland. Why? Because they are contemplative sisters who live an austere yet joyful life set apart from the world.
But on Nov. 20, Decca and De Montfort Music will release their voices to the world in ADVENT AT EPHESUS. The album features 16 tracks – a dynamic variety of traditional English and Latin hymns, polyphony, Gregorian chants and medieval harmonies. The album also includes Adjuvabit Eam, an original work of the sisters.
The order's Prioress, Mother Cecilia, vacated her seat in the horn section with the Columbus Symphony Orchestra in Ohio to enter religious life. A graduate of The Shepherd School of Music at Rice University, in Houston, Texas, she has arranged the songs on ADVENT AT EPHESUS.
"We are delighted to be a part of this collaboration with De Montfort Music and Decca," she said. "From the very beginning, we knew that if the venture was pleasing to God, it would be made clear. And so it was, especially in the unheard of ease with which everything was carried out to make this CD possible."
De Montfort enlisted Grammy® and Oscar® winning producer Glenn Rosenstein, who traveled to America's heartland; set up a mobile recording studio on the 260-acre property the sisters call home; and captured all of ADVENT AT EPHESUS in only three days. Rosenstein, who has worked with a host of international stars and whose projects have generated sales well in excess of 250 million units (with artists from U2 to New York Philharmonic) calls this one of his 10 all-time-favorite recordings.
The album is engineered and co-mixed by David Schober (Handel's Messiah, John Rutter, Cambridge Singers, Royal Philharmonic and countless other great works).
"From the very first note we heard from The Benedictines of Mary – through the recording of their first major international release – we believed in their captivating musical talents," said De Montfort Music CEO Kevin Fitzgibbons. "It is representative of artistic beauty and truth across the ages. This music is timeless."
"It is an honor and a blessing to have the sisters signed to De Montfort Music," Fitzgibbons added, "and in turn, we are excited for the opportunity Decca has provided us to help release this music, a hidden gem, to a broader audience."
Decca Records has a long tradition of supporting sacred music and vocal artists, so ADVENT AT EPHESUS is a natural fit. "We are thrilled to be distributing De Montfort Music," said Decca General Manager Paul Foley. "Our first collaboration will be with The Benedictines of Mary, a young order of (U.S.) Benedictine contemplative nuns whose bell-like singing and sophisticated harmonies – combined with an impeccable selection of ancient pieces – is in keeping with Decca's rich, longstanding tradition of vocal artistic greatness."
"Though we did not go in search of big distribution," Mother Cecilia said, "we are thrilled that providentially we ended up with Decca, who has distributed music from The Holy Father as well as other great works of chant and sacred music.
"We only desire the salvation of souls, and that all be done for His greater glory and the honor of Our Lady."
ADVENT AT EPHESUS also represents a rare approach – one that focuses on music celebrating the quiet, introspective anticipation of the Nativity that is the foundation of the Advent season. Here is the full track list for the album; including their original composition Adjuvabit Eam:
1. Come Thou Redeemer of the Earth
2. Angelus ad Virginem
3. Regnantem Sempiterna
4. Gabriel's Message
5. Creator Alme Siderum
6. Hayl, Mary
7. Rorate Caeli
8. Praeparate Corda Vestra
9. O Come, O Come Emmanuel
10. Benedixisti Domime
11. Maria Walks Amid the Thorn
12. Alma Redemptoris Mater
13. Adjuvabit Eam*
14 O Come Divine Messiah
15 Vox Clara
16 Like the Dawning
* Original composition
About the Benedictines of Mary, Queen of Apostles
Founded in 1995, The Benedictines of Mary, Queen of Apostles, are a young, monastic order of Sisters. United with Our Lady at the foot of the Cross; the sisters seek, above all else, a life of union with God in prayer as guided by the Rule of St. Benedict. They pray and sacrifice especially for the sanctification of priests. The Sisters sing together eight times a day as they chant the Divine Office in Latin. Along with the making of priestly vestments and sacred linens, The Benedictines of Mary also take care of gardens, an orchard and a small farm.
About De Montfort Music
De Montfort Music is a division of AimHigherMedia – both founded by music-industry veterans Kevin and Monica Fitzgibbons. Its special mission is to sign, develop, produce and bring to market the very best in Sacred Music. The label is an ambassador to the world of the true and the beautiful. The Benedictines of Mary are signed to De Montfort Music, which is distributed worldwide through Decca/Universal.
About DECCA/Universal
Decca Records is part of Universal Music Group (UMG), the world's largest music content company with market-leading positions in recorded music, music publishing, and merchandising. The name "Decca" dates back to a portable gramophone called the "Decca Dulcephone" patented in 1914 by musical instrument makers Barnett Samuel and Sons. That company was eventually renamed The Decca Gramophone Co. Ltd. and then sold to former stockbroker Edward Lewis in 1929. Within years Decca Records Ltd. was the second largest record label in the world, calling itself "The Supreme Record Company." Today, Decca thrives on discovering talent in new areas ranging from pop, rock, folk and Americana, and takes pride in strengthening its classical and jazz heritage with consistent benchmark recordings from some of the world's greatest musicians.
About the Author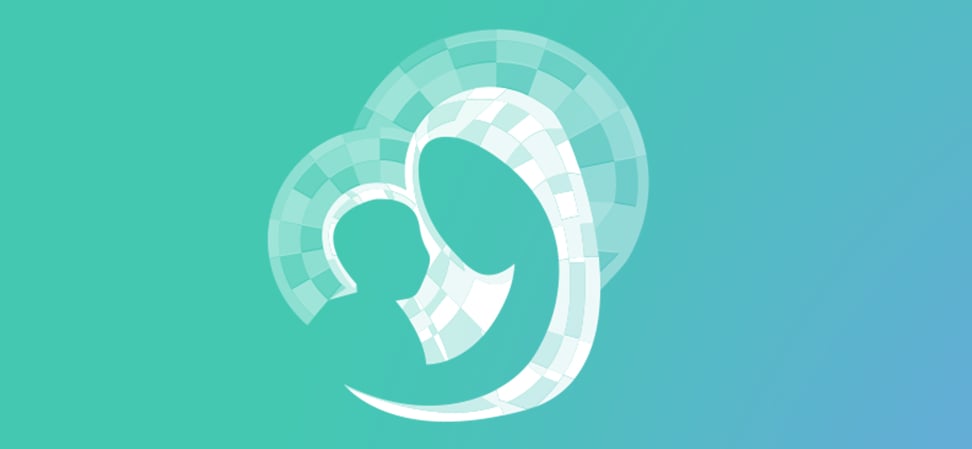 We welcome guest contributors who graciously volunteer their writing for our readers. Please support our guest writers by visiting their sites, purchasing their work, and leaving comments to thank them for sharing their gifts here on CatholicMom.com. To inquire about serving as a guest contributor, contact editor@CatholicMom.com.