"But how could we sing a song of the LORD in a foreign land?" - Psalm 137:4
I feel as if I am living in a foreign land these days. I have felt this way since my husband's health crisis last summer. I do not recognize myself nor do I recognize my feelings. It is as if I am a stranger in a strange country.
So I read this psalm over and over and I know that I am not alone. Others too have felt like they were in a foreign land. It is one of my favorite scriptures to go to when I feel lost or afraid.
One of the things I love about the Psalms is that, no matter how I am feeling, I can usually find a psalm that speaks to my heart. Most, if not all, of our emotions can be found in these beautiful verses.
As I feel myself starting to return to the land of the living, I take time to just breathe and rest with God. And I pray that I always find my home in the Lord.
Perhaps it is time for me to leave this foreign land behind. I read the next psalm and wouldn't you know?
It is time to sing.
"I thank you, Lord, with all my heart; in the presence of the angels to you I sing." Psalm 138:1
Copyright 2012 Colleen Spiro
About the Author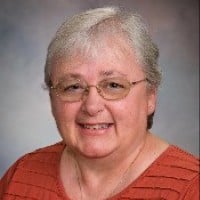 Colleen Spiro is a Catholic mother, grandmother and a deacon's wife. A certified spiritual director, Colleen loves to share her faith and encourage others through her retreats and writings. You can read her reflections at her website, Catholic Prayer Life and read or listen to her podcast at Finding God in the Everyday.