Fall has seemed to finally arrive! It felt like it happened overnight. In our town on Saturday it was at least 70 degrees and t-shirt weather and then by Monday it was 50 degrees and I was layering my kids in all kinds of winter clothing! The leaves have begun to change color and it's just another outward sign that there is change all around us.
After being foster parents for exactly one year and 2 days, we have finally singed adoption placement paperwork, which is a fancy word for – we're ready to set our court date to finalize our adoption! We're hoping that by the end of the year our children will, in the eyes of the state and the courts, be our children! The strangest part about this whole adventure is that I don't remember my children not being my children. From the first day I heard about my children from the adoption agency, I had an attachment in my heart to them. I dreamed of them, hoped of them and shopped for them.
The process of preparing for children is a process of expecting a season of change but not really knowing what that season of change will hold. In an odd way, it's kind of like packing for a vacation to a place you've never been. Sure when my husband and I went to Europe, we read travel books, much like expectant parents read "What to expect" books. We checked the weather on the Internet, just like any parent can read about how to raise kids on the Internet. (We even read adoption books on what to expect from foster kids and possible issues through the process.) Nothing however could quite prepared us for getting lost the first time we stepped off the train in Rome. And bigger than that, nothing quite prepared us for the last year and the journey taken. Each child is different and so we're realized that we can only take advice with a grain of salt and usually it only works on one child while it's useless with our other. I think one of the funniest parts of parenting is the desire to conquer an issue with your children like potty training or nap schedules, just to come up to the next issue. Children are such quick learners and it seemed like overnight my son became potty trained and only a few occasional accidents remind us of our potty training adventure. But now we're on to altering nap schedules and learning to behave in preschool. I think I thought once we overcame one battle, that we would be home free, but as parents of older children remind me, it's only just beginning. So I'll await the next season of change for my kids. I'm hoping it includes learning letter sounds for my preschooler and writing letter for my pre-k kid. But most importantly I have to make sure to get those sweaters out because I'm attempting to avoid the toddler cold this winter! Feel free to wish me luck, or just laugh at me!
Copyright 2012 Courtney Vallejo
About the Author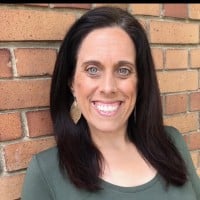 Courtney Vallejo is a convert to the Catholic faith, who lives in California. She and her husband homeschool their three adopted children. She is the cofounder of AMomRevolution.com, whose mission is to inspire, encourage, and reclaim joy in motherhood. She also writes for her own blog, CourtneyVallejo.com. Courtney holds a Master's degree in Film Production and a California Multiple Subject Teaching Credential. Follow her Gluten Free/Dairy Free adventures on Instagram: @aglutenfreerevolution.