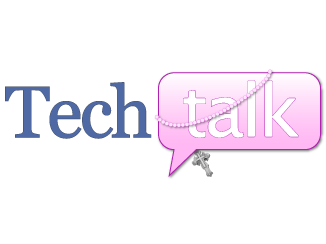 Don't let the alphabet soup after her name or the "Dr." in front of it scare you away from Sister Caroline Cerveny. She is, at the heart of it, a teacher.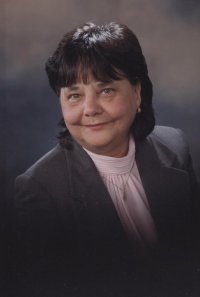 That's why she founded Interactive Connections, a faith-based educational technology service for catechetical ministries. She's passionate about getting catechetical ministers (um, that's all of us!) to integrate technology into everyday ministry with both youth and adults (um, that's all of us!).
Her experience dossier is as impressive as the letters after her name, but again, don't let that intimidate you. She's a techie: she's our people! You'll find Catholic joy mixed with technology in a seamless marriage of bliss (for those of us who are Catholic nerdy techies, that is).
She blogs at A Cyberpilgrim's Blog, has coordinated a team that shares all sorts of applications of technology for catechesis at Catechesis 2.0, and organizes the annual Interactive Connections Conference in Orlando. And let's not forget the Digital Discipleship Boot Camp program she runs.
It's hard to tell where you'll find her: she brings the wisdom gained from being involved in parish religious education as a diocesan director and consultant, parish pastoral associate, and involvement in educational technology in the publishing industry. She has written articles that focus on educational technology in catechetical ministry for Catechist Magazine, Liturgical Catechesis, Momentum, Today's Catholic Teacher, Today's Parish, and NCCLs Catechetical Leader publication.
Now let's hear from Sister Caroline in her own words:
Tell us about yourself in five words or less.
A Franciscan social media enthusiast.
Of your pursuits, what's your favorite?
Travel, photography, and Digital Storytelling.
When you think of the New Evangelization from your approach as a "Catholic Techie," what excites you? What makes you want to continue?
I view myself primarily as a "trainer" to assist others to understand and use new media. What excites me is when I hear those that I've trained say the following:

We've been shown some tools that will truly enhance the learning of our children and can reach each one of our ministries on another level we haven't been able to before. (Ann Ferguson)
This course opens doors that I never even knew were there. (Lori Crawford)

When I hear comments like these, I know that I've done my job! Opened up the doors to new horizons!
What's the most rewarding aspect of your work?
After leading a DDBC training session, when I hear other folks share comments like the following with others:

This is the BEST learning experience I have had in a LONG time! No matter how experienced…or inexperienced…you are navigating on the digital continent-you are going to learn a lot. Don't get overwhelmed…just start with those ideas presented that really grab you…conquer the ones you like best. Then use what you learned every day. It gets easier if you use your new skills as much as possible. (Amy Barber, 6-8th Grade Catechist, Queen of Peace Parish, Gainesville, FL)
Pack your bags for a trip to the digital continent! This course is a working vacation, where you'll be swimming in possibilities… bring a friend if you can. Oh, and be prepared to be 'unpacking' all the great options for many months afterward (I know I will be!). (Kristin Jenkins, St. Cecilia Catholic Community, Fort Meyers, FL)
In your spare time, what are we likely to find you doing? Do you have a gadget in hand or do you go native and screenless?

You will find me ....

o Walking my dog LuLu

o Exploring what I can do with an IPad

o Enjoying a good movie

o Of course, my iPhone is in my pocket - just in case I need to be connected to someone or find needed information!
Read more of our Tech Talk columns.
Copyright 2012 Sarah Reinhard
About the Author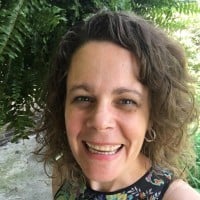 When she's not chasing kids, chugging coffee, or juggling work, Sarah Reinhard's usually trying to stay up read just one…more…chapter. She writes and works in the midst of rural farm life with little ones underfoot. She is part of the team for the award-winning Catholic Mom's Prayer Companion, as well as the author of a number of books. You can join her for a weekday take on Catholic life by subscribing to Three Shots and follow her writing at Snoring Scholar.