Editor's note: Today, we welcome a guest contribution from Laura Grace, the author of the wonderful new novel Finding Grace. I've invited Laura to share with us about her book and highly recommend you consider it as a gift for the young people in your life (or as a gift for yourself -- you deserve it!) LMH
This past August my first novel, Finding Grace—a story aimed primarily at impressionable teenage/young adult readers, was published by Bezalel Books. It took me a bit longer than I'd hoped it would, but at the age of 54 my lifelong goal of becoming an author was finally fulfilled. (I have been assured by one of my wonderful sons, however, that 54 is the new 34!)
An avid reader as far back as I can remember, I was deeply affected by some of the great books I read in my youth, classics like Little Women, Wuthering Heights, and To Kill a Mockingbird, and I dreamed of one day writing a novel myself. I scribbled down stories in my girlhood spiral notebooks; I majored in English at the College of the Holy Cross, and wrote countless papers there; but after graduation, I put that dream on the back burner for a while. After I got married in 1980, I spent a few years trying to write and illustrate children's books, receiving some very kind rejection letters for my efforts. My first son was born in 1983, and he was followed by four more sons, the youngest of whom my husband and I homeschooled from 4th through 8th grade. During the summer of 2007, just as my baby was about to enter the local Catholic high school, I decided it was finally time to start writing that book I'd always wanted to write.
I knew that I wanted my novel to be very different from the mainstream fare. I knew that I wanted it to be unabashedly pro-Catholic, pro-chastity, and pro-life, but I also realized that if I didn't create characters that were human and likable, there was the danger that it might come off as rather preachy. I knew that I wanted it to combat the damaging secular messages that bombard our kids from every direction these days—in books and movies, on TV and the Internet. (For more on this, you can visit my "String of Pearls" blog and read "Why I Wrote Finding Grace," http://mumsie2five.blogspot.com/2012/08/why-i-wrote-finding-grace.html.) I knew the themes that I wanted to promote, but I had no idea where to start as far as the story itself was concerned.
So I turned to prayer.
My husband and I were at a weekday morning Mass in August of 2007, and right before it started I prayed, "God, if I'm meant to write a book, inspire me! If it's for Your greater glory and the good of my own soul, please help me out!" And I kid you not, right then and there at Mass the character of Grace Kelly popped into my head, along with her five older brothers (inspired in part by my five sons), and the bare bones for a plot began to take shape in my mind. I am ashamed to admit that my mind wandered during that Mass as a conversation between Grace and her dad—which makes up most of Chapter 1 of Finding Grace—played out in my head. I went home and furiously typed up 20 pages of notes, and I was on my way. It took more than four years—with numerous drafts and revisions for each and every one of the 32 chapters—but I finally completed the book in December of 2011. I was blessed to find an on-line article about Cheryl Dickow and her wonderful Catholic publishing house, Bezalel Books, which led me to contact her about my book. I will be forever grateful that Finding Grace was published under Cheryl's Bezalel imprint.
Finding Grace is at heart a "coming of age" love story, but without the typical 21st century "teen must become sexually active" interpretation of that term. The story begins in the early 1970's, during a simpler time that I remember very well—a time when for the most part moral standards still came in black and white and were commonly held by the vast majority of people. As the story unfolds, things begin to get cloudy and gray. In the aftermath of the sixties "sexual revolution" and the landmark Roe v. Wade decision, many have a whole new way of looking at issues concerning life and death. Coming of age during a time of such massive social upheaval presents true challenges for young people who are trying to live chastely; some will hold onto their longstanding traditional beliefs, while others will become lost and adrift. But underlying everything that happens to the different characters in Finding Grace is the idea that all faithful souls, no matter what paths they take or mistakes they make, share a common experience. They must struggle here on earth, through triumph and disaster, for one purpose, and one purpose only: to find God's will for their lives and follow it, so that they can find their way back to Him and become saints in Heaven.
The main character, Grace Kelly (who has been saddled with the name of a world-renowned beauty, although much to her dismay, she is far from one herself), is a "daddy's girl" who is doted upon by her beloved father, Jack, and the five older brothers she idolizes. At the age of 13, this plain young girl is inspired by an offhand comment from her father to become a saint, and she begins to read books about the lives of the saints for inspiration. On her very first day at Saint Joseph's High School, Grace falls—and falls hard—for heartthrob Tom Buckley, but Tom is smitten with Grace's beautiful best friend, Irene, a girl next to whom Grace can't help but feel inferior. Tom's goofy and lovable best pal, Jimmy Sullivan, becomes her dear friend and would like to be much more, but Grace only has eyes for Tom.
The book follows Grace and her family and friends, with all of their ups and downs, through the end of the decade. Along the way, Grace struggles to find the right path for her life—the path that will lead to sainthood—as well as the grace to follow it. And the big question, of course, is will Tom Buckley ever realize that Grace is the one for him, or will she have to let go of her dreams for a "happily ever after" ending and accept the fact that she will never be completely happy in this life?
Although my target audience is definitely teens/young adults (females in particular), I believe Finding Grace has appeal for adult readers as well.
As TJ writes in an Amazon review, "LOVED the book, even though I may not technically be in the target audience. As a father it is great to see literature for young adults showing that you can have a normal, fun life while still striving to be good…I felt like I really got to know each character and was able to laugh (out loud at times) and cry with them…A great read that shows the power of prayer, the benefits of a close loving family, and the importance of having strong friendships with others who truly have your best interest at heart."
Finding Grace is populated with Catholic themes and characters, but I knew that no one would enjoy the story if it was humorless and all of the Catholic characters came across as "holier than thou."
Blogger Kate Harvey (co-author of a recently published cookbook called Finger Lakes Feast) writes, "Part of what I took to be the moral of the story is that while Christians have the highest moral standards, they also have the highest degree of compassion for those who don't reach them."
It was my hope that my characters would resonate with readers of all stripes, so I have been heartened by some of their responses.
Cheryl Dickow, president of Bezalel Books, posted this comment on her Bezalel blog: "Author Laura Pearl has done a spectacular job of character development and enmeshing those great characters in real life situations."
Satisfied Amazon customer Stanley says, "Each character had a personality all their own and I felt as if I knew each one. I would highly recommend this book for anyone who wants to take a trip to a simpler time when family, faith and friends were the most important things in life! A great read! I could not put the book down."
When I am immersed in the world of a good book, I can't put it down either—and then I'm sad when I get to the last page. Therefore, one of my favorite endorsements for Finding Grace is this one, left on my Amazon page by reader Catherine Green: "I wish the book were longer so it didn't have to end."
I have been inordinately blessed in my life, with good health, a long and happy marriage, five fantastic sons—and now identical twin granddaughters, with a third grandchild on the way! The fact that I was able to write a novel and have it published (Pinch me! Am I dreaming?) is just the most incredible gift, the icing on the cake. I have no illusions about fame or fortune. My greatest hope is that even just one young reader will be inspired by Finding Grace to stay on the right path and fight the good fight…and that when all is said and done, there will be even just one new saint in Heaven.
Order Finding Grace and support CatholicMom.com with your purchase
Copyright 2012 Laura Pearl
About the Author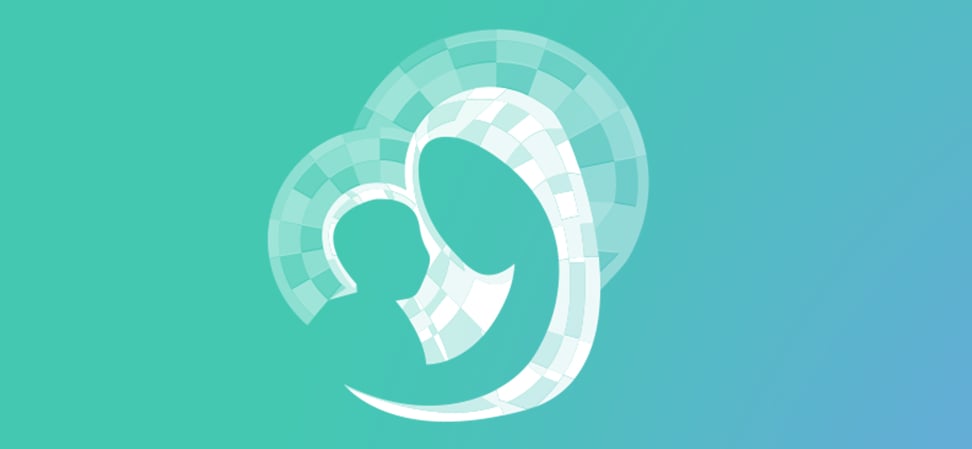 We welcome guest contributors who graciously volunteer their writing for our readers. Please support our guest writers by visiting their sites, purchasing their work, and leaving comments to thank them for sharing their gifts here on CatholicMom.com. To inquire about serving as a guest contributor, contact editor@CatholicMom.com.