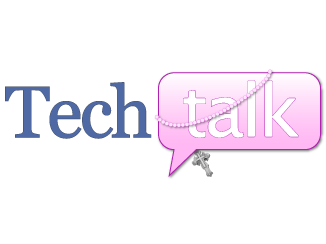 Every year, I marvel at how much I have to be thankful for – especially my faith, and this year I can add the many new opportunities I've been blessed with to share that faith. It has been such an honor to join the CatholicMom.com family – and to be given this wonderful opportunity to combine two of my favorite things – the Catholic faith and modern technology.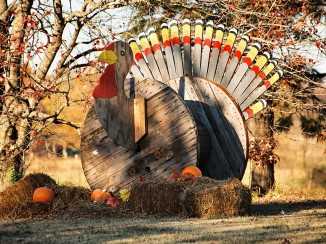 One of our family's favorite Thanksgiving traditions is attending Mass together on Thanksgiving morning. Recognizing that every blessing that we are so grateful for on this day comes from God, through His mercy and love, I can think of no better way to begin this day of thanks. After all, Eucharist means thanksgiving!
Here's what am I thankful for in the tech world:
Snappy Scripture Searches:
One of my favorite websites for reading Scripture is Biblegateway.com. I have been using this site since its inception, and was thrilled when they developed an app based on the site!
What I love the most is their wonderful search capabilities so I can quickly find all the verses I need. You can search on just about any keyword that comes to mind – and then have over luxury of 90 translations to pick from.
To showcase the search feature in the spirit of today's holiday - I went searching for all the Scripture verses that included the word "Thanksgiving". Here are a few of my favorites:
That I may proclaim with the voice of thanksgiving, and declare all Your wonders. Psalm 26:7

For the ministry of this service is not only fully supplying the needs of the saints, but is also overflowing through many thanksgivings to God. - 2 Corinthians 9:12

Be anxious for nothing, but in everything by prayer and supplication with thanksgiving let your requests be made known to God. – Philippians 4:6
*All Scripture cited using the New American Standard Bible.
Long car rides made better because of Instapaper and Data Plans:
When someone else is behind the wheel, and the kids finally nod off, make use of the forced free time to catch up on those articles or blogs you've been meaning to get to. (I guess this suggestion only works for those of us lucky enough to not get car sick). No data plan? Than be sure to check out my Tech Talk column on Instapaper, a wonderful app for reading internet content offline.
Check out all the other wonderful technology filled (and informative) columns on CatholicMom.com, and when you finish with those, you can move onto book reviews or any one of the fabulous columns offered by what I believe I counted was 137 contributors!
Install the Pinterest app – and pin all the way to Grandma's house. These also make great conversation starters, if you want to be more social, or help keep the driver awake with a little friendly car chit-chat!
Free fun family friendly Turkey Day games:
For the Preschoolers, who may get bored either after dinner or in the car/plane ride, there are:
Thanksgiving games by kidgames. Set of children's games for Thanksgiving includes the following 5 games: Jigsaw Puzzle, Shape Puzzle, Connect the Dot, Memory Game and Scratch game. Not going to lie, I was having just as much fun with these as my 6 year old, Faith.
Restaurant Story: Thanksgiving by TeamLava games. Design and build own Thanksgiving themed restaurant. **Downside – online game only, need internet connect to play.
Thanksgiving Mahjong by 24/7 Games LLC. Sometimes, your brain cannot hold any more information nor continue to process it effectively. That is when it is nice, to take out your tablet and stylus and just match tiles. (I definitely prefer my Tablet to my SmartPhone when it comes to reading and game play.) Some strategy involved, but only if you want it to be – very flexible to completely allow you unwind.
And if this program can't do that for you, then maybe you need:
Turkey Shoot by Rorphox. I barely noticed the ad at the top of the screen, as I was wildly poked all the floating turkeys. If you desire, you can buy the ad-free version for just 99 cents.
*All games/apps available above for free on Google Play.
And dare I mention… there was even an app for planning your Black Friday shopping! Talk about slurring the holidays, but alas I have nothing to worry about since I am not brave enough for such an adventure. Knowing me, I'll just wait and tackle all my shopping on Cyber Monday!
Read more of our Tech Talk columns.
Copyright 2012 Allison Gingras
About the Author