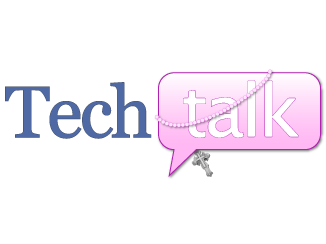 "In order to arrive at a systematic knowledge of the content of the faith, all can find in the Catechism of the Catholic Church a precious and indispensable tool. It is one of the most important fruits of the Second Vatican Council. In the Apostolic Constitution Fidei Depositum, signed, not by accident, on the thirtieth anniversary of the opening of the Second Vatican Council, Blessed John Paul II wrote: "this catechism will make a very important contribution to that work of renewing the whole life of the Church ... I declare it to be a valid and legitimate instrument for ecclesial communion and a sure norm for teaching the faith."

Pope Benedict XVI,

Apostolic Letter "Porta Fidei"
Resources for Reading, Studying, and Praying with the Catechism of the Catholic Church
Laudate - a Free App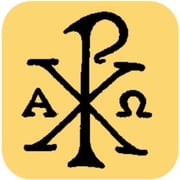 This Android app (also available for iOS!) includes a mobile-friendly edition of the Saint Charles Borromeo Catholic Church of Picayune, MS online Catechism of the Catholic Church.
The Catechism is such a wealth of information about the Catholic Faith, it is such a gift for the Church. However, without knowing where in the document to look, it can be very overwhelming.
For me, like the Bible, it is not a book I would read from cover to cover – although I am incredibly impressed by a friend who has done just that.
I use it as a reference and a resource for continuing to grow in my faith. I use it to explore a particular aspect of the faith that I want to know about or to answer any questions I have on my mind.
This app lets me use the wonderful St. Charles website on my mobile device. The only downside is that the data is not stored on your device and does require internet.
This app has many other fabulous features:
Daily Readings
Liturgy of Hours
Prayer for Religious Freedom (very timely)
Rosary and Chaplet
Confession guide
Stations of the Cross
Prayers
Latin Prayers
Catholic Media
New American Bible
Douay-Rheims Bible
Vatican Documents
Although most of these features require internet access -- the 'soup to nuts' aspect of the application (and the price tag – who doesn't love free?), makes it a real must-have for your Android devices.
The Catechism Back-Up Plan: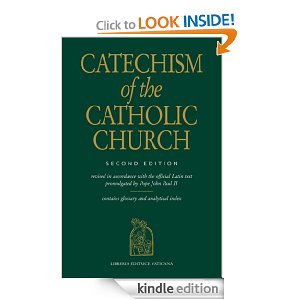 For just $9.95, I purchased the Catechism of the Catholic Church [Kindle Edition], and now I don't have to be hindered by a poor connection or by having to rely on Wi-Fi.
My favorite features:
Searchable (typed or voice activated)
Can edit font size, line spacing, screen color, number of columns and even margin size, to make it more readable (for my "getting older every day" eyes)
Allows Notes and Bookmarks
Inbedded dictionary (I wish every book had this – makes me sometimes wonder why I fought so long to make the move to electronic books?
Reading it electronically, I love how I can toggle between the New American Standard Bible [Kindle edition] (which I have also downloaded onto my Kindle App on my tablet) and the Catechism to look up the Reference Notes easier – again making me question what held me back from embracing this amazing technology
Related posts from the Tech Talk archives:
Read more of our Tech Talk columns.
Copyright 2012 Allison Gingras
About the Author