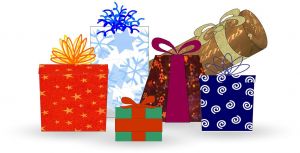 How do you keep Christ in Christmas Shopping? How about:
Buying from small, family-owned businesses?
Giving gifts that reflect Catholic faith and values?
Buying online to keep life simpler?
With all this in mind, we've compiled an online shopping guide with lots of Catholic businesses that offer great gift ideas! Browse our virtual mall to find the stores you need and special coupons many have provided just for you! By no means is this list complete. Let us know if your online business is missing!
Great Gifts and Stocking Stuffers for Kids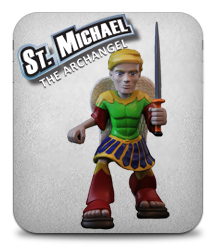 Action Saints
Cool St Michael Action Figure is an awesome stocking stuffer!
---
Arma Dei - Equipping Catholic Families
Arma Dei, creates solid Catholic, fun teaching tools and gifts to celebrate and teach the Catholic Faith. They find activities and crafts that kids like to do…and convert them to be Catholic!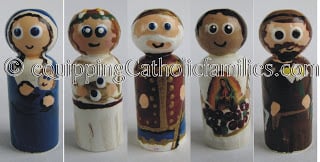 ---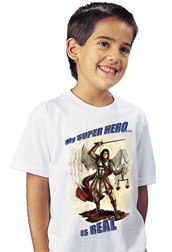 Catholic Child
Catholic families have been relying on Catholic Child for sound, quality resources since 1996. This family owned business offers teachings and treasures to guide and delight all the young Catholics in your life, from toddlers to young adults.
Free Standard Shipping (no minimum) to Catholic Mom readers through December 15th.
Use Promo Code: 179121
---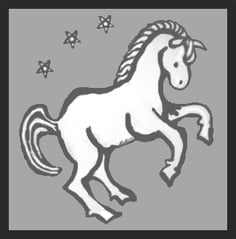 Chesterton Press
Chesterton Press is a place where you can find quality Catholic fiction: fiction that evangelizes the imagination by telling a good story. We carry original and contemporary stories which we find adhere to the highest storytelling standards. We also have Gype, Fr. Brown murder mysteries for young readers, and more!
Right now, offering free shipping on orders over $100.
---

Frassencraft
We sell handmade, old-fashioned and saint dolls. We take special orders for any saints, and for color combinations. It usually takes about a week to get your doll to you. Please order by 12/5 for Christmas arrival.
---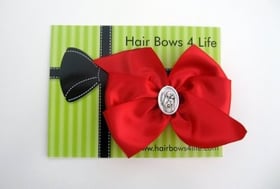 Hair Bows for Life
We are dedicated to offering sweet, hand made hair bows made with the utmost quality, and up-to-date fashions. Hair Bows 4 Life aims to raise awareness and support for the unborn and sanctity of human life by giving back 10% of each sale into the Pro-life community!
---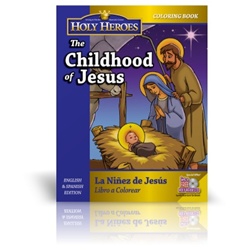 Holy Heroes
Holy Heroes provides materials to help bring "the joy of the Faith to families." Flagship products include Glory Stories (heard on EWTN, Global Catholic Radio, and many local stations), Holy Heroes devotional CDs (such as the Holy Rosary, Stations of the Cross, and Best-Loved Catholic Prayers and Prayers of the Mass), and The Altar Gang.
Free online "adventures" for Advent, Lent, and for summer vacation Bible school-- all "led by kids for kids" -- are also available on our website, with almost 12,000 families having participated in our most recent "Adventure." Holy Heroes is a family-owned apostolate loyal to the Magisterium of the Catholic Church and not associated with any particular congregation, order, or movement.
Right now, we also offer FREE shipping on orders over $35!!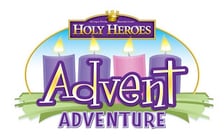 We also have a 15% discount code we give to everyone who signs up for our Holy Heroes Advent Adventure 2012 which can be used for all orders from now through the 12 days of Christmas!!
Advent Adventure is a fun, FREE way children can learn about the Advent and Christmas season. By signing up, moms get an email every day that contains fun videos with children explaining different parts of the Advent and Christmas season, crossword puzzles, word searches, coloring pages, and much more!! Perfect for all children 3 and up! There's something for everyone, from the youngest to the oldest!
---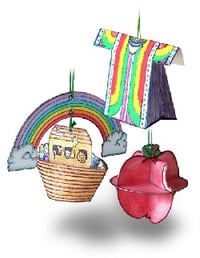 Illuminated Ink
Illuminated Ink© is a small Catholic company that is dedicated to developing, designing, and producing high-quality Catholic educational materials for children all over the world. Our goal is to instill a sense of beauty and wonder in children, based on the teachings and traditions of our Faith, in a fun and educational manner. Find crafts and projects to keep everyone busy and happy!
In honor of the Year of Faith, we've decided to have some Faith Filled Fun this Advent season, and on Sunday, December 2nd, we will be launching our Grand ADVENTure!
Every day, for 12 straight days, we will post one new clue on our website. Follow the clues and discover a different coupon code each day! We're not telling what all the codes will be good for, just yet… but suffice to say, they will be worth the effort! Participants may use as many of these codes as they can collect on orders placed on or before December 18th. Complete details for those who wish to join us on our Grand ADVENTure can be found on our website, http://www.illuminatedink.com/.
CatholicMom Readers, here's a special code for you: "NOAH". This will be the solution to the clue for Day 4 of our Grand ADVENTure, and will give you 10% off your entire order!
---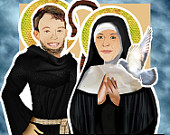 Magnetic Catholic
Magnetic Saints and Catholics for your fridge! Cut out GK Chesterton, St. Therese of Lisieux, or Blessed Pope John Paul II and dress them up in saintly garb and accessories. Great for the younger Catholics and a fun educational tool.
15% off coupon for CatholicMom readers! Code: catholicmom
---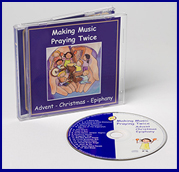 Making Music Praying Twice
Children love our fun CDs and musical activities for the family. Parents love that they grow in musical aptitude and skill, while experiencing their faith in a powerful, memorable way. Let faith become a part of your child's daily life on the wings of music. A wonderful gift for young babies that will grow with them for years.
FREE ADVENT and CHRISTMAS ACTIVITIES ON OUR WEBSITE!
Get up to $23 in savings and freebies!
Our best-selling Family Edition (1 parent manual, 5 seasonal CDs, 5 Children's Songbooks) regualry $98.95 for $85.95 with promo code: Gregory
Automatically receive a Free Tote Bag (a $5.95 value) with every Family Edition purchase.
FREE SHIPPING through December on ALL orders over $50!
---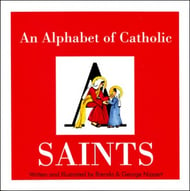 Nippert & Co Artworks
Craft projects, books and posters feature Brenda and George Nippert's delightful artwork. Fun and easy gifts, stocking stuffers, and Advent ideas for children of all ages.
---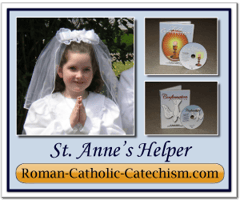 St. Anne's Helper
St. Anne's Helper makes it easy to give gifts of Faith for Christmas. They have the Baltimore Catechism for First Communion and Confirmation on Audio CDs – great for learning and reviewing the Catholic prayers, the Ten Commandments, and the seven sacraments. Get both CDs for adults who are studying to enter the Church. They have all the prayers and answers usually required to receive the sacraments. Each comes with a printable Text file of the same prayers, questions, and answers.
If you're buying for yourself, you can save shipping and handling by buying St. Anne's Helper downloads. The same Audio and printable Text files come with the download and there are also downloadable eCopybooks, eBooklets, and a Catholic eColoring book.
Receive a 25% discount with the coupon code: CatholicMom (Expires January 15, 2013.)
There are many more free Catholic resources on the St. Anne's Helper website at http://www.roman-catholic-catechism.com/order.html like Rosary diagrams and videos.
---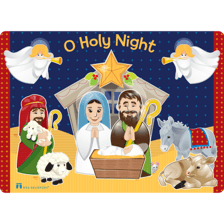 Wee Believers
FAITH CAN BE FUN. Toys from Wee Believers® speak to the most important aspect of children's lives...their faith. From puzzles to plush, from placemats to role play, each item is carefully designed and crafted, and is filled with heart & soul.
---
The Young Catholic's Bookshelf
The Young Catholic's Bookshelf is a resource for Catholic parents who are hesitant to let their kids visit the often dark and depressing teen and young adult sections of most bookstores. The site features historical adventures, lives of the saints, high fantasy and fairy tales that are nowhere to be found in secular bookstores. Most of the books contain obvious nods to Catholic history, morality and spirituality, and none are hostile to it. We are happy to offer this selection of books in hopes that they may provide an alternative for parents who want their kids to read things that educate, build, and uplift rather than undermine, attack and destroy their Catholic values.
We are offering an additional 20% off everything on the site through December 17. To make use of the discount:
Visit The Young Catholic's Bookshelf website.
Place an order prior to December 17, 2012.
During the checkout process, under "voucher" enter the code: GLORIA12
Complete the checkout process.

---
Jewelry, Décor, Art, and Apparel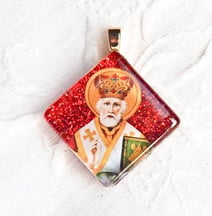 Axis Mundi Shop
Jewelry, specializing in glass pendants, paper dolls, zipper pulls and more for unique and affordable handmade gifts.
---

Catholic Artwork
Many religious prints, Christmas Cards, note cards and Catholic Gifts for family and friends.
Please use BOGO code at checkout to receive the Buy One, Get One Free Special on all religious prints, note cards, prayer cards and Christmas Cards
---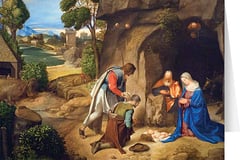 Catholic to the Max
Catholic Art makes a beautiful gift!
---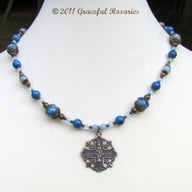 Graceful Rosaries
Handmade Catholic Rosary beads Bracelets Chaplets and Jewelry.
Offering beautiful, unique designer quality handmade rosary beads including custom orders, jewelry, medals, chaplets, charm bracelets and more!
---
GraceMary
Jewelry with Catholic and Christian Elegance, Reverence and Tradition
GraceMary Design Studio in Atlanta, GA
---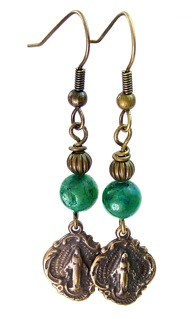 On this Day Designs
On This Day Designs is a small, family owned jewelry company. We design and handcraft inspirational jewelry items that reflect the beauty of the Catholic faith, and we feel great joy in sharing this beauty with others. People not only can express their faith by speaking about it, but they can show their faith by wearing a simple necklace, pair of earrings or rosary wrap.This creative melding of our faith, family and fashion is who we are. Share your faith, wear you faith!!
Christmas offer: Free shipping on orders $25 or more
Coupon Code: use code "CatholicMom" to receive 10% off total order.
---
Proud Catholic Company
Tees, Hats, other apparel and car magnets with cool, proud Catholic messages!
---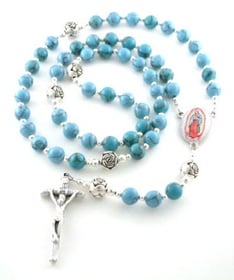 Totus Tuus Rosary
Offers unique, handmade rosary beads, rosary bracelets and one decade rosaries. Visit them for a truly one of a kind Catholic gift.
---
Gifts for the Kitchen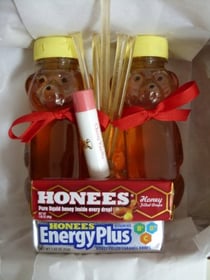 Bee Holy Honey
Delicious gourmet honey and beeswax products...all natural...100% of profits go directly to support Catholic Radio.
Get an extra 15% off if you use coupon code: BEE15
---
Fun gifts for the faithful cook or gourmet in your life! Coffee, Coffee Mugs, Aprons, T-Shirts.
Amazing selection of faithful cookbooks!
The Catholic Foodie Recommends… Books & Cookbooks About Food & Faith

---
Monastery Candy
Candy made and sold by the contemplative nuns of Our Lady of the Mississippi Abbey in Dubuque, Iowa. Also known as "Trappistine Creamy Caramels" for our signature caramel candies, our candy shop also offers chocolate-coated caramels, mint candies, chocolate hazelnut candies, truffles, and caramel sauce. We support ourselves by manual labor, especially by the sale of our candy, which is made with the care and the loving attention to quality we try to bring to the whole of our life.
---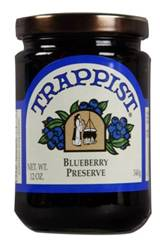 Monastery Greetings
Products from abbeys, convents & monasteries. Award-winning Trappist Preserves and much more. All made by monks and nuns! For your FREE catalog visit www.MonasteryGreetings.comor call (800) 472-0425.
New customers receive $5 off their first order when they request a catalog. (The coupon appears on the front of the catalog.)
---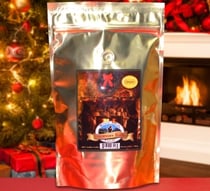 Mystic Monk Coffee
Mystic Monk Coffee is small-batch coffee roasted by real Carmelite Monks in Wyoming. The monks put all of their drive for perfection into every roast of coffee and every coffee blend they produce. Their coffee is a favorite of many coffee drinkers
---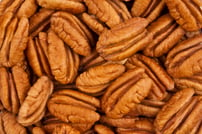 Pete's Pecans
Farm Fresh Pecans & Candies from Georgia...20% off every order goes directly to support Catholic Education. Get an extra 15% off if you use coupon code: NUT15
---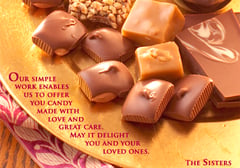 Trappistine Quality Candy
Made with love and prayers by the Nuns of Mount Saint Mary's Abbey
---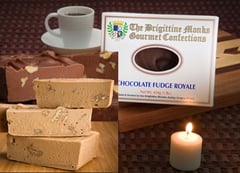 Brigittine Monks Confections
Founded in 1370 and dedicated to a life of prayer and work, the Brigittine Monks are completely self-supporting. In our Monastery located in the lush Willamette Valley in Oregon, the monks quietly go about producing some of the most delicious candy in the world.
We blend the finest quality ingredients including real chocolate, fresh dairy butter, real cream, the freshest nuts, and real flavors. We use only the best and freshest ingredients.
---
Trappist Monks Bakery
Assumption Abbey Fruitcakes are the dark, rich, traditional style of fruitcake. They are baked slowly and aged under the careful supervision of the monks. Everything, from marinating the fruit, to mixing, to baking, to packaging, to aging, to mailing is done right at the monastery by the monks.Assumption Abbey is not a commercial enterprise. It is a way of life, and that way of life, combined with the careful work of the bakers, insures a dedication to high quality that makes Assumption Abbey Fruitcakes among this country's finest.
---
Books, Cards and Stationary
Founded in 1865 at Notre Dame, Indiana, Ave Maria Press, a ministry of the Congregation of Holy Cross, is a Catholic publishing company that serves the spiritual and formative needs of the Church and its schools, institutions, and ministers; Christian individuals and families; and others seeking spiritual nourishment.
In the tradition of Holy Cross, we are committed, as educators in the faith, to helping people know, love, and serve God and to spreading the gospel of Jesus through books and other resources. Home to CatholicMom.com Books.

---

CatholicQuiz.com
Catholic Quiz is pleased to announce special pricing beginning with the First Sunday of Advent and good throughout the Year of Faith. Annual memberships will be discounted by 25% or more. Individual, Family, Teacher and Parish Memberships give access to over 7,500 Church approved Q+A organized into 16 games for Catholics of all ages to build the vocabulary of faith. (https://www.catholicquiz.com)
Individual Membership @ $14.95 (savings of $5)
Family Membership (scoring for 8) @ $24.95 (savings of $10)
Teacher Membership (scoring for 35) @ $34.95 (savings of $15)
Parish Membership (shared scoring for the whole parish) @ $99.95 (savings of $100)
---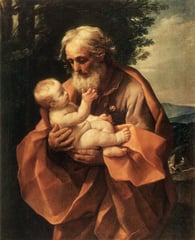 Catholic Year of Faith
Full line of over 400+ beautiful Catholic Holy Cards
Get an extra 20% off if you use coupon code: MOM20
---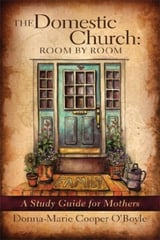 Donna Marie Cooper-O'Boyle
Beautiful and inspirational books from EWTN's star of Everyday Blessings.
---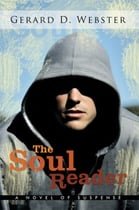 Gerard Webster
Mr. Webster's fiction is spiritually uplifting without being "religious" books. Good gifts for anyone!
---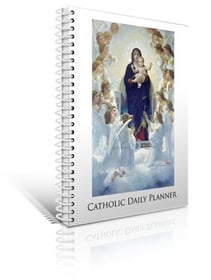 Michele Quigley's Catholic Daily Planners
A beautiful and useful gift to start the New Year well-organized and spiritually enriched.
---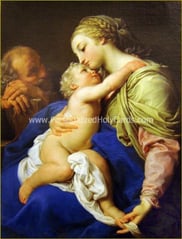 Personalized Holy Cards
Fully customized Catholic Holy Cards for any occasion...Keepsake Quality, Free Setup, Free Proofs, $1.99 UPS s/h, over 1000+ images to choose from. Prices start at only $39.95...Get an extra 15% off if you use coupon code: PHCMOM15
---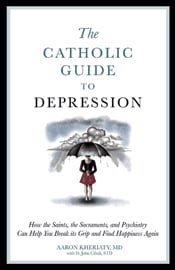 Sophia Institute Press
Sophia Institute Press publishes and distributes faithful Catholic classics and new texts by the great enduring figures of the Catholic intellectual tradition. Sophia was established to nurture the spiritual, moral, and cultural life of souls and to spread the Gospel of Christ in conformity with the authentic teachings of the Roman Catholic
---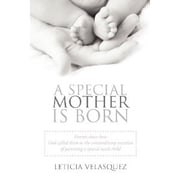 A Special Mother is Born
By Leticia Velasquez
"Your daughter has symptoms that are consistent with Down syndrome." The nurses were surrounding author Leticia Velasquez in the delivery room when they uttered these fateful words—words that hit her stomach like a sucker punch. She was frightened and overwhelmed, but she was not alone. Four months earlier, God spoke to her in the depths of her heart; He told her that Christina had Down syndrome and that she was a gift from His hand.
If you are faced with a prenatal diagnosis or are raising a child with special needs, this book is for you. Thirty three parents who have walked in your shoes share how they encountered Christ alongside them in the darkness. You are not alone."
Price reduction on e-book this December. A great deal in paperback, Kindle or eBook for anyone and especially a parent dealing with these issues. Add to your to-read list or give as a gift!
---
The "Department Stores" of Catholic Goods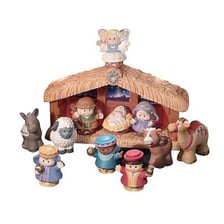 Adoremus Books
Catholic Homeschooling Materials
Classic Catholic Reading
School Supplies
---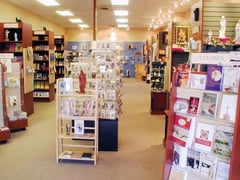 Aquinas & More
Aquinas and More Catholic Goods is centrally located in Colorado Springs, CO. We carry thousands of products ranging from books and videos to chalices and church furnishings.
The store name comes from two famous Catholic saints, Thomas Aquinas and Thomas More. The ox head in our logo is a symbol of St. Thomas Aquinas who was called "The Dumb Ox" because he was a very quiet student, and rather large.
---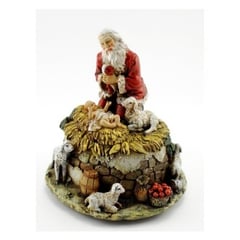 The Catholic Company
The Catholic Company is the leading online Catholic books and gifts store. You'll find everything you need to dive deeper into the Catholic faith, including a wide selection of Catholic bibles, music, rosaries, new roman missal, statues and more. Getting ready to prepare for a sacred Christmas and Advent season? Browse the advent wreaths, Oplatki wafers, Christmas cards, Kneeling Santas and nativities we have available.
---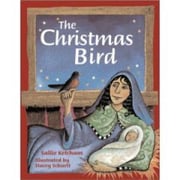 Sacred Heart Books and Gifts
We are a family owned apostolate, dedicated to our Lord and Lady. We focus on serving the Family, especially single income families. On our website, you will find textbooks, workbooks, literature, activity books, media and gift items all available to strengthen and grow your faith.
---
Other Products from Small Catholic Business Owners
50 – 60% off new blogs and websites!
---

MUGSYSGIRL tupperware
I will offer free shipping to any new customers between now and Christmas. Contact me to get the free shipping deal. I also offer a free gift to anyone who sends me a new customer, so feel free to share with your friends. I can be reached at jenminson@gmail.com My website to look at the online catalog and sale items is www.my.tupperware.com/mugsysgirl
---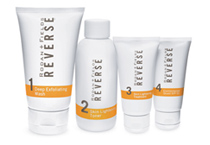 Rodan & Fields
This holiday season, all orders $185 or more will receive a complimentary 30 day supply of our popular ANTI-AGE Night Renewing Serum, valued at $44. 10% off. Free Shipping and Gift with purchase. Message me and I'll send you mini facial sample.
Copyright 2012 Kate Daneluk
About the Author

Kate Daneluk is a wife, mother of six, and co-founder of Making Music Praying Twice. With a background in music, theology and education, she contributes articles and resources to various publications.