As we all know, this is the busiest time of the entire year. But why does it have to be? Think back to when we were growing up. Do you remember so much hustle and bustle? Do you remember your parents, especially your mom, constantly on the go, worrying about decorating details and shopping, not necessarily for just the right present but for anything just to have something for every teacher at school, at ballet, at piano lessons, at voice lessons, at CCD, every coach, neighbor, bank teller.... Ok, maybe I'm stretching a little, but only a little. Most likely it was not quite as chaotic then as it seems to be now. What was Advent like when you were growing up? I remember the cardboard Advent Calendar with the little doors that you open, one each day, until the Baby Jesus was revealed in the manger. I remember one small bowl of ribbon candy on the buffet. It was an event when our family decorated the house and put up the Christmas tree while we snacked on chips and dip, queso, summer sausage and crackers as we sang along with Bing Crosby, Sammy Davis Jr., and Elvis to traditional Christmas songs played on the record playing stereo.
We have continued the Advent calendar in our home now as well as the decorating event in our own family, as just that, a family event. The only change being the addition of little smokies to the munchies and different, not necessarily better, Christmas music. I didn't even know people paid someone to decorate their homes and trees until recently. Each child received a new ornament each year, so getting to unwrap ornament after ornament and hand off those that aren't yours to their owners was always fun. Our kids are now 25, 23, 23, and 18 so there are a lot of ornaments. As they begin marrying and moving away for good, our ornaments will begin to disappear.
We also got a new Christmas book every year, always with a true Christmas theme. Several times before the big day we would all crowd together on the couch, some in laps, some lying across the rest to read this year's book.
Baking day was always another family day, except for Dad who usually was still working before the Christmas vacation. It is a little sad to see all the decorated cookies and gingerbread houses in the stores because it means families don't have the time to make them together anymore.
But do we really not? Or are we so busy, busy, busy that we forget the purpose of Advent by blowing right through it in hopes we have all the details lined out before Christmas? It is often times so easy to look around and see where everyone else is placing their priorities, but have I stopped to look at the priorities of my own family? Blessed John Paul II said in Familiaris Consortio , "The family is the first and vital cell of society," (FC 43). We all see the need for the world to slow down. Advent is a perfect time to do it. Just slow down at home by staying home a little more as a family. What we do as a family resonates into society. We don't have to keep up with everyone else's crazy schedule. We are supposed to be prepping for Christ's coming and that means doing some of the Mary type of preparations. But if we can stop long enough to do them with a Martha type heart, they might actually mean what they are supposed to mean; giving of our time and talent for the glory of God and to bring Christ to another. Our family is the perfect place to begin this. Plan one day for baking goodies together for Christmas Eve and Christmas Day. Turn off the tv, the video games, the text messaging and put on some good Christmas music and sing along while baking. Don't sweat the small stuff. If the tree looks like a 4 year old helped decorate it, rest in the idea that he did and it's ok. Jesus doesn't care, He's just thrilled the four year old was allowed to help. Consider making some gifts with the kids, especially for grandparents. They don't really need much anymore and will love the excitement of the child who made it when she gives it. We have to stop and remember that it was from a family, the Trinity, that our families have come. Can we get back to at least some of the simplicity of that Holy Family from over two thousand years ago? Sure we can. We just have to do it.
Another famous quote of Blessed John Paul II came from an address he gave in Australia. "As the family goes, so goes the nation, and so goes the world in which we live." We can change the world, one family at a time. How about it beginning with your family this Advent!
Copyright 2012 Diane Schwind
About the Author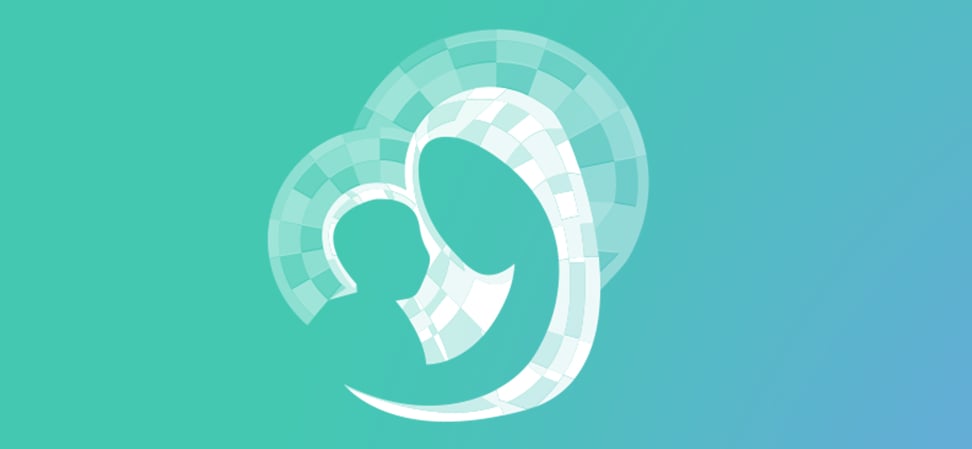 We welcome guest contributors who graciously volunteer their writing for our readers. Please support our guest writers by visiting their sites, purchasing their work, and leaving comments to thank them for sharing their gifts here on CatholicMom.com. To inquire about serving as a guest contributor, contact editor@CatholicMom.com.