How Can We Pray for a Killer?
This question has been asked to me time and time again, in the wake of the unspeakable tragedy which occurred in Connecticut, this week.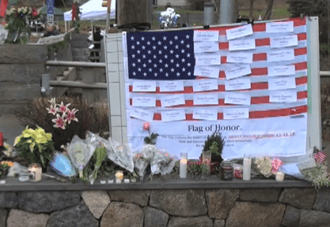 Everywhere, tears are being shed for the families and friends of the precious, darling children, whose lives were mercilessly taken from them in a matter of seconds. The teachers, aids, and other adults who tried their best to defend the little ones are true heroes, martyrs...saints. We cry for them, too.
As soon as my eyes open in the morning, my very first thoughts are those children and their mothers. Women, who must continue to put both feet on the floor and wade through the "everyday" tasks, duties, and relationships that await them. I pray for their strength and comfort.
All we think, say, and do is being offered for those who were left behind to mourn and grieve.
I also pray for Adam Lanza; the killer.
I have heard of newscasters who have publicly stated that they refuse to even mention his name because he does "not deserve it".
I have heard others say that this young man was "pure evil" and will "burn in hell".
How can I pray for him?
I pray for him because, like me, God knew him before he was knit in his mother's womb.
I pray for him because, like me, he was created in the image and likeness of God.
I pray for him because Jesus agonized over his soul, just as He did for mine, in the Garden of Gethsemane.
I pray for him because it is only through prayer and grace and mercy that his stone-cold, hate-filled, evil-doing heart will have even the remotest chance of repenting and turning to Jesus with contrition.
It's difficult, during times like these, to remember that God loves all people; the killers as well as the victims.
We know that those sweet children are resting in the arms of their loving Savior. We know that the heroes who laid down their lives attempting to save the babies are also with God.
This is why I pray for the one who committed these heinous acts. His is a soul, in danger of being lost.
He is the one who has wandered, while the other 99 have remained...the one that Jesus goes after...the one He came to save.
I have a five year old son, a seven year old daughter, and an eight year old daughter; children, the same ages as those in the school where these murders took place. I also have a 22 year old son; close to the age of Adam Lanza. I can not fathom my son doing such a horrible thing. But, if he did, I would like to think that somewhere, someone would pray for his soul...would pray that he would repent, show remorse, and beg Jesus for forgiveness and mercy.
Is there any soul on earth that is not worth praying for...or, that doesn't "deserve it".
If truth be told, we all "deserve" final damnation for our sins...just like the Hitler, Dommer, Gasey, and now...Lanza.
Justice belongs to God and justice there will be...for every sin that every person has ever committed.
Jesus Christ came into this world, suffered, died, and rose again that the gates of heaven might be opened for all who will accept Him and repent.
We have no way of knowing what is in a person's heart or what they felt at their moment of death when they came face-to-face with Their Final Judge.
As people of Christ, and children of God, we can and should pray for one another.
Many who recite the rosary often add the "St. Michael" prayer between decades; a prayer given by the Archangel to the children of Fatima:
Oh my Jesus, forgive us our sins and save us from the fires of hell.
Lead all souls to heaven; especially those who have most need of thy mercy.
It seems to me that people such as the one who took the lives of so many innocent children and those who tried to protect them...would be someone "most in need" of Christ's mercy.
I will not excuse his actions. I will not blame a system, a parent, a condition, or a society.
I will not exchange hate for hate and revenge for senseless killing. I will follow the beautiful example of one of the parents whose child was murdered...she said, "We will not hate".
Instead...I will pray for him.
Copyright 2012 Judy Dudich
About the Author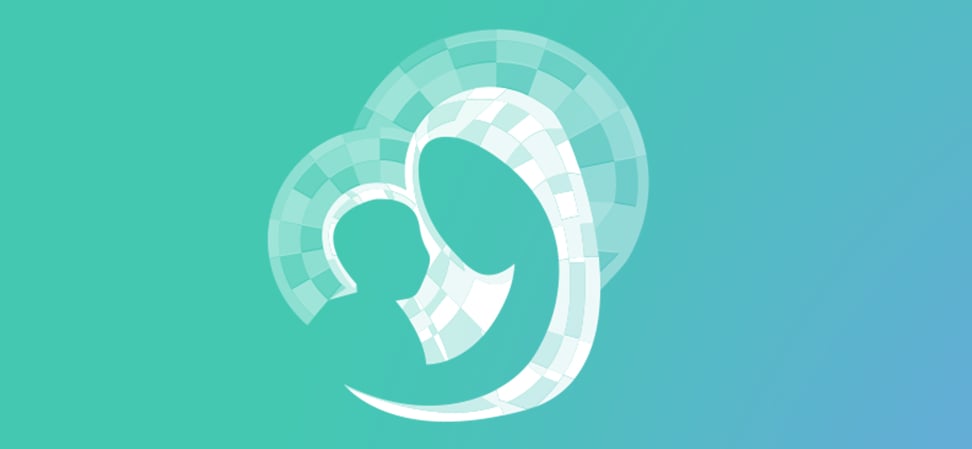 We welcome guest contributors who graciously volunteer their writing for our readers. Please support our guest writers by visiting their sites, purchasing their work, and leaving comments to thank them for sharing their gifts here on CatholicMom.com. To inquire about serving as a guest contributor, contact editor@CatholicMom.com.