Book Notes!
One of my favorite aspects of the work I do is the opportunity I have to meet and regularly correspond with some of the most amazing, inspiring Catholics on the planet. I can now add my friend Dan Burke to the list of "awesome authors I've met in real life". Several months ago, when I received an advance copy of Dan's amazing new book Navigating the Interior Life: Spiritual Direction and the Journey to God, I knew this would be a resource that would vastly change lives. In my endorsement of Dan's book I shared:
If you spot Navigating the Interior Life: Spiritual Direction and the Journey to God and think either, "I'm too busy for spiritual direction" or "My journey with God is just fine, thank you, "do yourself a favor and immediately buy this fantastic book. Moving well beyond its excellent opening chapters on helping you understand and engage in a course of spiritual direction, Dan Burke's phenomenal work lays the foundation for any person's true and substantive turning toward a life of faith and real relationship with Jesus Christ. Along with the helpful and concise information on creating, nurturing, and sustaining effective spiritual direction relationships, the books dives even more deeply into how to live a true life of virtue. Dan Burke is a trusted guide to help you look at the roots sins that cause your separation from Christ and how to move beyond those with a rule of life guided by virtue that will help any spiritual seeker achieve lasting progress in his or her interior life.
I'm happy today to share my recent conversation with Dan Burke and urge you to order your copy of Navigating the Interior Life: Spiritual Direction and the Journey to God today so that you'll be ready for revolutionary change in 2013.
Q: Dan, congratulations on your recent release of Navigating the Interior Life. Please briefly introduce yourself and your family to our readers.
First of all, I am the husband of one and father of four. My beautiful wife, Stephanie, is an on-fire Catholic school principal here in Birmingham. I have a daughter at Ave Maria, a son who has just become a Birmingham police officer, and two sons who are in high school. Professionally, I am the Executive Director of EWTN's National Catholic Register. I am also a writer and founder of the most widely read blog on faithful Catholic Spirituality, Roman Catholic Spiritual Direction. You can find it at www.RCSiritualDirection.com.
Q: Share with us a bit about the book. What will readers discover in it, and what were your goals for writing it?
My main goal for this book is to serve God's people as they seek to grow in union with Him, both inside and outside of a spiritual direction relationship. There are a number of good books available on spiritual direction now, but all of them are written for spiritual directors. This new book is written primarily for the "directee" (though many directors have told me that they plan to use it as a tool in their spiritual direction efforts, as well). I hope to help the average person understand what an incredibly powerful tool spiritual direction is and to dispel some of the misconceptions about it. Readers will also discover tips on how to find a spiritual director, how to get the most out of that relationship, and how to grow in the spiritual life even if they cannot find a director.
Q: Would you speak a bit about your own conversion to the faith and how that had an impact on what you wrote in the book?
It's a long story that can be found in full on EWTN's "Journey Home" program on the EWTN Youtube channel. In essence, my first encounter with Christ as a young man was nothing short of life changing. As a new Christian, I came to know and love the God of the Universe, as He showed me unfathomable love and forgiveness and transformed my life from one rooted in darkness and despair to one rooted in hope and joy.
Throughout my years as a Protestant, I had a tangible relationship with the blessed Trinity. Even so, at times I struggled with what God was doing in my soul. A well-formed Catholic might call what I encountered in prayer "mystical experience" — but I didn't quite understand it at the time. In my corner of Protestant Calvinism, they did not look kindly upon mystical experience. Though my Calvinist compatriots insisted that we must have a personal relationship and living encounter with Christ — where He is communicating with us and loving us in tangible ways — the mystical made many of them very nervous because of the potential conflict with biblical revelation. Consequently, I had no place to turn in Protestantism.
I was a voracious reader, and through that discipline the Lord led me to St. Teresa of Avila and other Catholic mystics. As I journeyed into Catholicism, I was already oriented toward Catholic mystical and ascetical traditions. As a Catholic, this passion and power of the insights and wisdom that the Holy Spirit provided through the saints fueled and enriched my faith. I knew that I had a call to help make these wonderful resources better known and understood. That is the energy behind all the work that I do at the National Catholic Register and in my work with Catholic Spiritual Direction.
Q: For readers who have shied away from the area of spiritual direction, what argument would you make for the value of solid direction in the life of every Catholic?
Speaking through St. Catherine of Siena, God the father revealed that He designed us with deficiencies that necessitate mutual interdependence for all of the most important elements of life. We also have the problem of concupiscence and our related capacity for self-deception. Together, our design and this capacity for delusion result in dangerous blind spots — those defects of character or behavior that we absolutely cannot see on our own. We all have blind spots — spiritual and emotional — that necessitate reliance upon others in order to understand, diagnose and overcome. If we don't deal with them, they can launch the most fervent believers into serious sin and alienation from God. Finally, I don't know any serious Catholic who doesn't want to continue to deepen their relationship with Christ. Spiritual direction is arguably the best tool to help us avoid spiritual pitfalls — and live within the amazing grace that God has for us as we seek Him.
Q: For those who sense themselves simply "going through the motions" spiritually, is there help?
Without a doubt. Spiritual apathy — dryness, aridity or desolation — is a perennial challenge. Yet there are a number of remedies, depending on the source of the problem. Sometimes God withdraws sensible consolations in order to help us deepen and purify our faith. Some people respond appropriately by ensuring they keep their spiritual disciplines firmly in place, while some follow the feeling of apathy into deeper spiritual despair. If the challenge is rooted in our own lack of effort, we need to redouble our commitments and dig in. As an example, a good husband, if he notices that he has that "going through the motions" feeling, will work to spend more time in loving and attentive courtship of his wife. His feelings might lead him in another direction, but he has the wisdom to understand that these feelings are deceptive and that he should act contrary to them to deepen rather than to detach from the relationship. The result is often a rekindling. Even if the feelings don't re-ignite (which is rare), he will honor God in his efforts — and the relationship will no doubt be strengthened.
Another helpful approach to rekindling the fire of holy love for the Lord is to meditate on the sacrifice of Christ and what He has done for us. One of the best ways to do this is the very quiet exercise of walking through the Stations of the Cross using either St. Francis of Assisi or St. Alphonsus Liguori's meditations. The key is to personalize God's love and sacrifice for us: to acknowledge the reality that He knew we would sin against Him over and again, and yet He still brought us into existence for a love relationship with Him. These kinds of meditations can help us to emerge out of our apathy. Even so, the most effective approach to understanding why this difficulty exists and how to overcome it is to see a spiritual director.
Q: What lessons of your own did you learn in the writing of this book?
My family and I ended up moving to Birmingham when EWTN purchased the National Catholic Register. Because of the geographical move and related circumstances, I was forced to change spiritual directors. I went to see a faithful priest, who was admittedly not very experienced in spiritual direction, and he had me read a book on St. Teresa of Avila's approach to meditation. The book provided perspectives on prayer and meditation that were very familiar to me, though I had left them behind some time past. This pricked at my pride. I went away frustrated and feeling like he didn't ask me any questions and thereby improperly diagnosed what I needed. Then the Holy Spirit reminded me what I had written about in the book. It went something like this: If a spiritual director gives you direction, you should be obedient as long as it is not sin. So, I gritted my teeth, purchased the book and started reading. I did confirm that I knew the territory, but the Holy Spirit surprised me through that text to focus on something completely off my radar. It had nothing to do with the topic of the book, but it provided me with what you might call my spiritual focus for this year. God provided me with special graces by honoring time-tested principals of sound spiritual direction. I pursued a path I would not have otherwise taken — and the Lord showed me something I would not have otherwise seen.
Q: What do you hope readers will take away from their experience of the book?
My first hope is that they will be inspired to engage in spiritual direction. My second is that the book will give them a vision of the spiritual life that is far more comprehensive than they may have encountered before. All in all, my deepest desire is that they enter into a more profound relationship with Christ.
Q: How can folks get in contact with you if they have questions or would like you to speak at their parish or organization?
The best way to get insight into what I speak about or how to reach me is to go to www.NavigatingTheInteriorLife.com
Q: Are there any additional thoughts or comments you would like to share with our readers?
Yes, just this one: Before the foundation of the world, God created you for the specific purpose of having a relationship with you. This is not a general idea. He brought you into existence that you might experience His eternal and perfect love for you. This is the most profound thing you can experience in life — the only place you find what you were made for. Jesus promised that if you seek Him, He will be found. If you love Him, He will reveal Himself to you. Pursue Him with all that you are, and you will never regret it.
Order Navigating the Interior Life: Spiritual Direction and the Journey to God and support CatholicMom.com with your purchase
Check out our Book Notes archive for more great reads!
Copyright 2012 Lisa M. Hendey
About the Author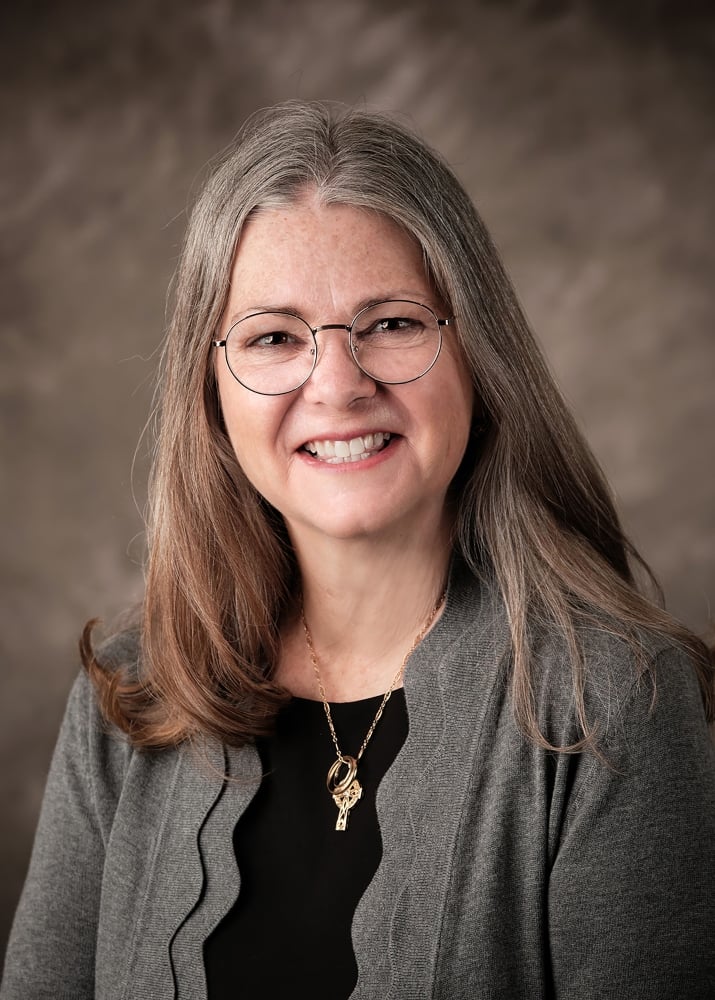 Lisa M. Hendey is the founder of CatholicMom.com, a bestselling author and an international speaker. A frequent radio and television guest, Hendey travels internationally giving workshops on faith, family, and communications. Visit Lisa at LisaHendey.com or on social media @LisaHendey for information on her speaking schedule or to invite her to visit your group, parish, school or organization. Visit Lisa's author page on Amazon.com.