Did you know it takes 21 days to establish a habit? So I'm thinking ahead for 2013, and I am going to try to start a new habit each month and hope that it "sticks" by the end of the month.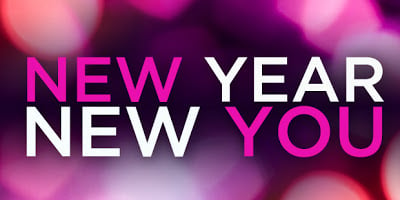 Feel free to join me, and tweak the habits to suit your needs. I will update each month next year on how the plan is going.
January - Healthy Hygiene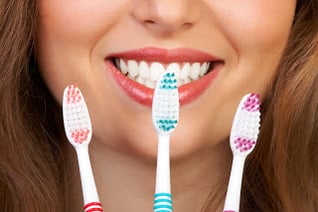 Since I just had my teeth cleaned in December, I think I will dedicate this first month of the year to flossing. I am the worst at flossing, and the dental hygienist is forever on my case so I want to make her proud before my next cleaning! Did you know that a healthy mouth makes a healthy body?
February - Spiritual Sacrifices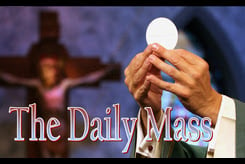 Ah February, the month of love. This would be a good month to show Christ that He's my first true love. And to do that I want to commit to Mass three times each week and go to Confession more regularly, but definitely as soon as Lent starts.
March - Nutrition No-No's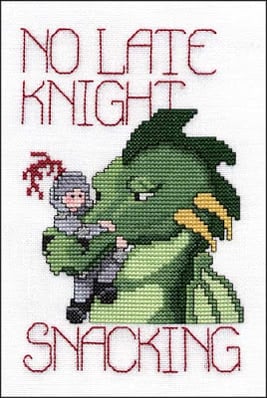 Since Lent encompasses all of March (with the exception of the last Sunday), I think this would be a good month to quit eating after dinner. Instead of reaching for a late night snack, I will brew a cup of tea or decaf coffee. If snacking at night isn't your thing, perhaps you can cut out snacking in between meals instead?
April - Sweat Sessions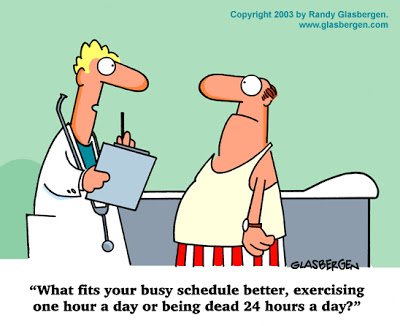 With the Spring weather and beach season approaching...April will be a good time to get a good exercise routine established. My goal? Six hours of exercise a week. For me that's one hour a day, six days a week. At the gym, at home with a video, outside for a jog or a walk, shopping at the mall, whatever makes you move around. Pick a goal that suits your needs.
May - Feminine Fashion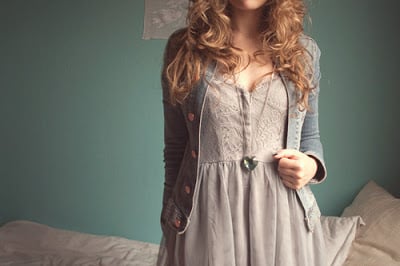 It's time to pull out the cute skirts and dresses after covering up all winter! The goal for May is to wear a skirt or dress twice a week. Maybe you already do this, but for those of us who prefer pants to skirts, getting a little girly could be a challenge!
June - Making Mealtime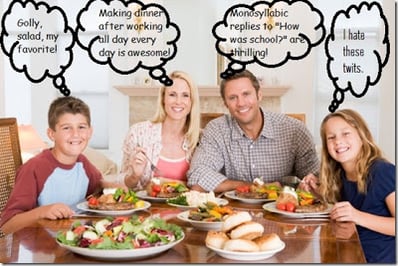 This month brings about lots of activities for us, and the habit I want to develop is a family meal. Are you shocked that we don't do a family dinner every night? Me too. I don't know how we haven't made this an important daily ritual, but a few times a week we usually are feeding the kids something and then waiting to eat once they're in bed. Some days Phil doesn't get home until the kids are almost in bed, and there are nights where we are driving the kids to basketball practices or swimming lessons, but we can at least sit down for family breakfast together on those mornings. One meal a day together is the goal.
July - Family Fun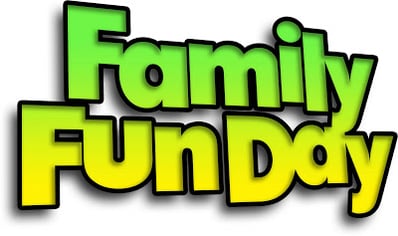 Summertime is in full swing this month, and I want to create memories with my children. We are so lucky that we can go to the beaches and parks and playgrounds near our house, but I don't just want to bring my kids somewhere to play. I want to play with them. I want to get down on the floor and really engage. Half an hour each day - no phone, no computer, no tv, no other distractions...just pure playtime with my little lovies.
August - Healthy Habits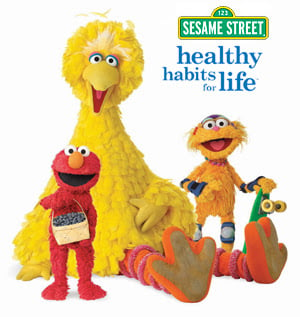 Time to evaluate your health again. Are you taking care of yourself? Getting enough sleep? Exercising? Eating right? Wearing sunscreen? Whatever area of your health that could be improved - commit to it for this month.
September - Clearing Clutter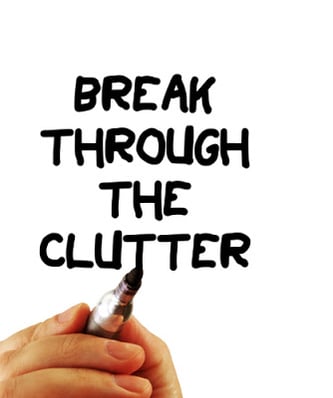 School time! A new school year is a great time to start fresh with a clean and decluttered home. Spend five minutes every single day decluttering and/or cleaning an area of your home. Set a timer and you'll be amazed what you can do in five quick minutes.
October - Downsize Debt

Let's get our debt and spending in check this month. Try not to spend any money on "wants" this month. I will buy only "needs" and force myself to save that extra money to pay down on any debt.
November - Thankful Theology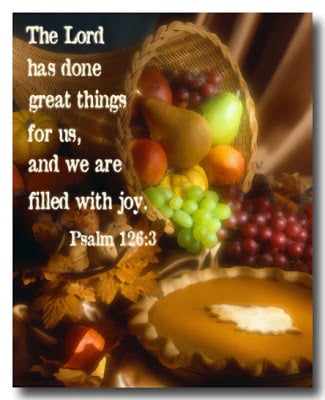 This month, since we'll be celebrating Thanksgiving, my habit I wish to develop is to pray every day in Thanksgiving for what I have been given. So many times I pray when I need something and forget to go back and say thanks. Some days you may feel like you have nothing to be thankful for, but just waking up each day is a gift from God. And a prayer offering thanks up to God first thing in the morning can only make the day a little better, right?
December - Marriage Matters
December always seems so crazy busy. Sometimes my husband and I are like two ships passing in the night. I want to take this month to set the alarm clock ten minutes earlier than normal to spend that time together. Whether we just stay in bed and talk, or sip a cup of coffee together before all the children wake up, taking that time to renew our bond will make our marriage even stronger.
I don't think any of these habits I wish to form are too demanding or time-consuming, but I hope that developing all of these small healthy habits will make me feel like a better person in the new year. Hooray for new beginnings!
Copyright 2012 Colleen Martin
About the Author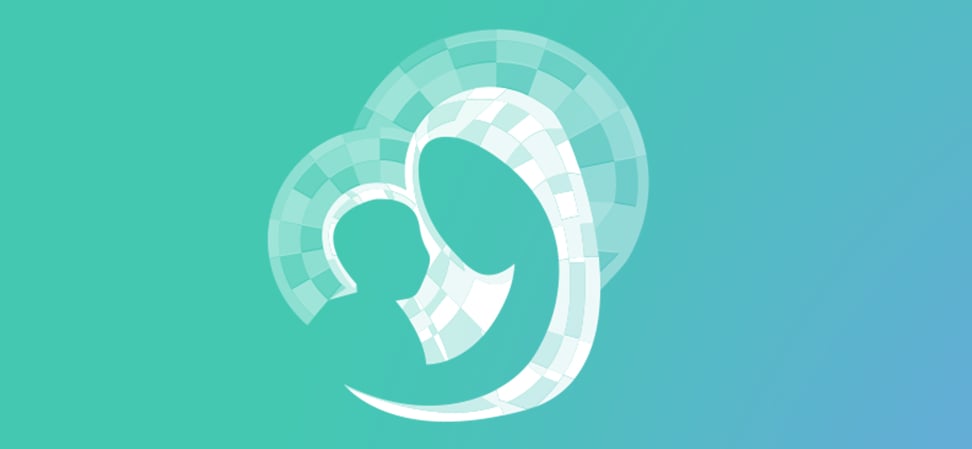 We welcome guest contributors who graciously volunteer their writing for our readers. Please support our guest writers by visiting their sites, purchasing their work, and leaving comments to thank them for sharing their gifts here on CatholicMom.com. To inquire about serving as a guest contributor, contact editor@CatholicMom.com.