At the beginning of Christmas vacation, I was exhausted. Didn't know it. Wouldn't admit it. But I was really exhausted.
On the eve of "welcome-to-life-in-the-New-Year" I realized that no matter how much life has to offer and no matter how much of it is good and wonderful, there comes a time when you must step back.
I realized within these vacation weeks that almost everything I do is done because other people expect it of me. It's not because I want to impress people. I don't. It's usually because if I don't do something, I will be labeled under several tags I don't care to be labeled under such as: lazy, useless, undisciplined, unmotivated, unproductive, etc.
Funny how that has been the motivation for me to "do". By "doing" I mean, running in crazy spinning circles. I have fallen victim to the threat of the 21st century that tells me that I must have something planned every second-minute of every day.
Every year I say I will not do it. Every year I do it. I can blame no one else.
And yet, one good thing about keeping a blog is that it shows me that this is my life. After six years of blogging, I now know that this is my life and it isn't going to change...much.
And so, again, on the eve of "welcome-to-life-in-the-New-Year" I'm realizing that it isn't the doings that have me exhausted and weary but, rather, the expectations that come with this full life.
As of last year, I gave up those expectations of myself.
Giving up expectations (of ourselves and others) is so hard, isn't it? We're told all our life to be somebody. To do this, we inevitably have to set high expectations of ourselves and those around us. Or we fail.
Why are we always failing?
I've struggled with it. I'm sure others have. For every negative thing I hear someone say about someone else, I am silently thinking, "Goodness, they could say the same thing about me."
That hurts.
We are always comparing ourselves, aren't we? To those around us. To those related to us. To those who work with us. To those we teach. To those kneeling next to us in church.
And we will always see someone as better than ourselves and someone as lesser than ourselves. And who are we to sit and judge?
We see things that God does not see and He sees things that we do not see. We don't need to look further than our own folded hands to know that we need the newborn Christ; neither do we need to look further than our loved ones' eyes to know that we have the Resurrected Christ.
And I've realized that I can never live up to everyone's expectations of me. I have been blessed beyond measure with the amount of family, friends, and associates God has entered into my life. Blessed abundantly! But, with blessings, comes expectations. I have realized that I am not up to the task of expectations.
Expectations drain me. Expectations cripple me. Expectations make me feel a failure.
I have recently heard myself giving out this advice in almost constant dialogue the past two months, "Set high expectations of yourself. Expect nothing from others, but accept graciously whatever they give. And count everything a blessing."
I've got it texted, twittered, and pinged within my brain.
In an awakening, I realized I have been sharing these words (which I'm sure are pieced together from most of my spiritual reading of the saints this past year) with my friends and family in hopes that they will let go of any expectations they have of me. Without knowing it, it has been my silent cry for mercy.
I want to be able to give, to ministry, to care for, to console, to write, to teach, and to retreat without having that presence in the background say, "But you haven't done enough for me." There is always someone there, you know, lurking in the corners, saying you haven't done enough, given enough time to, fed enough, forgiven enough, held enough...
When is our doing simply good enough?
We have to simply drop the expectations we have and that others have of us at the foot of the cross and have faith that He can purify and fulfill what is lacking in our offerings.
I now realize it isn't the activities or the job or the homeschooling or the family life or my writing that burden me. In looking back over six years of blogging, I realize that everything has been a call from God. Nothing is done without His plan, His purpose, His provision.
There were years of homeschooling mightily. There were years of writing intensely. There were years of crafting at the table with little ones now grown older. There were even years prior to blogging when I was caring for an ailing father-in-law, years I thought would never end; now I see they were but a wink of time given from God to me.
It has not been the activities or the job or the homeschooling or the family life or my writing that burden me but, rather, the expectations that come with those positions.
Some people would disagree with me and say, "Well, you just need to stop doing all that if you don't want people to expect things from you."and my first reaction would be, will be, to give all up.
Because I can never live up to anyone else's expectations. If I am doing what I feel led to do each day of my life simply because I think people expect it of me, I just as well not do any of it.
If they can be thankful for what I do and accept it graciously without higher expectations from me, than I know that they see God, not me, navigating the ship.
I do what I do in service to my family, to my church, and to God.
He reaps what I sow. With Him, any little thing I do is good enough. Anything else I do becomes too burdensome, too wearisome. The expectations are too heavy to bear.
Probably my own expectations of myself have been the most burdensome.
I see now that Scripture is so right on...and, in it, I have found my Scripture for the New Year:
Ecclesiastes (Chapter 3):
"There is an appointed time for everything, and a time for every affair under the heavens.
"A time to be born, and a time to die; a time to plant, and a time to uproot the plant.
"A time to kill, and a time to heal; a time to tear down, and a time to build.
"A time to weep, and a time to laugh; a time to mourn, and a time to dance.
"A time to scatter stones, and a time to gather them; a time to embrace, and a time to be far from embraces.
"A time to seek, and a time to lose; a time to keep, and a time to cast away.
"A time to rend, and a time to sew; a time to be silent, and a time to speak.
"A time to love, and a time to hate; a time of war, and a time of peace.
"What advantage has the worker from his toil?

"I have considered the task which God has appointed for men to be busied about.
"He has made everything appropriate to its time, and has put the timeless into their hearts, without men's ever discovering, from beginning to end, the work which God has done.
"I recognized that there is nothing better than to be glad and to do well during life.
"For every man, moreover, to eat and drink and enjoy the fruit of all his labor is a gift of God.

"I recognized that whatever God does will endure forever; there is no adding to it, or taking from it. Thus has God done that he may be revered.
"What now is has already been; what is to be, already is; and God restores what would otherwise be displaced.
"And still under the sun in the judgment place I saw wickedness, and in the seat of justice, iniquity.

"And I said to myself, both the just and the wicked God will judge, since there is a time for every affair and on every work a judgment.
"I said to myself: As for the children of men, it is God's way of testing them and of showing that they are in themselves like beasts.

"For the lot of man and of beast is one lot; the one dies as well as the other. Both have the same life-breath, and man has no advantage over the beast; but all is vanity.
"Both go to the same place; both were made from the dust, and to the dust they both return.

"Who knows if the life-breath of the children of men goes upward and the life-breath of beasts goes earthward?
"And I saw that there is nothing better for a man than to rejoice in his work; for this is his lot. Who will let him see what is to come after him?"
Nothing happens outside of God's plan. More than ever I see the changing seasons in my life and how they revolve outside of my control but never outside of God's. Yes, God has given us free will and many choices. Yes, He has given us the brains and wisdom to discern and make decisions. And, yes, most the time, He gives us control over these decisions and choices. Sometimes, though---such as the illness of a parent or child---we are at God's mercy and everyone else's it seems.
These are tests of faith.
Other times---the times we are in control (seemingly or otherwise)---are gifts of faith.
In 2013, give up having so many expectations of yourself. Ask family and friends to do the same; not to have any expectations of you, just to kindly accept what you can give. And to pray for you and your family.
Copyright 2013 Cay Gibson
About the Author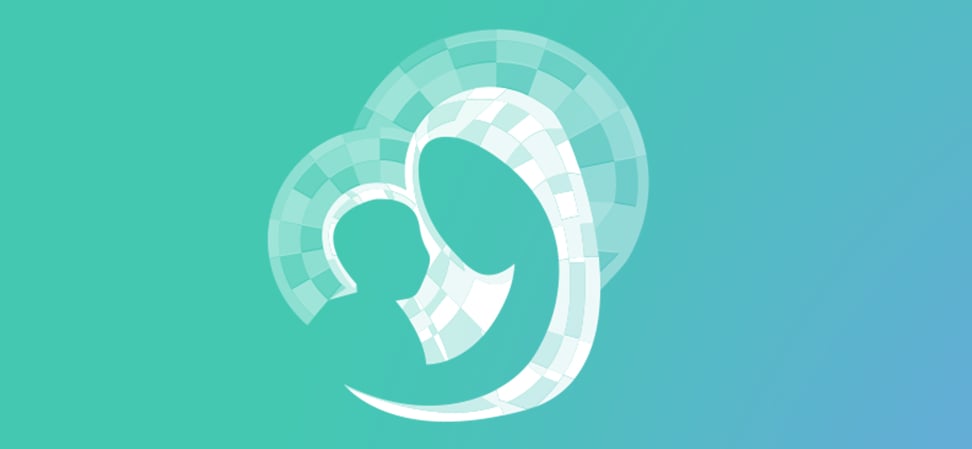 We welcome guest contributors who graciously volunteer their writing for our readers. Please support our guest writers by visiting their sites, purchasing their work, and leaving comments to thank them for sharing their gifts here on CatholicMom.com. To inquire about serving as a guest contributor, contact editor@CatholicMom.com.