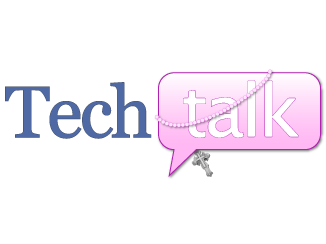 I wish every good book came as a handy dandy (sorry, too much Blue's Clues in my life) Android app. The type of app that takes some of the most inspiring and encouraging quotes from the book, and then deposits them into a format that I can read wherever I am, navigate through to find the perfect one for that day or moment, and then share in all social media and email outlets. Now, that would be a great use of technology!
I found just such an app, well 3 actually, from the Daughters of St. Paul (aka Pauline Books & Media).
I have to confess as a Novice in the Holy Family Institute, a Pauline institution founded by Blessed James Alberione, the same founder as the Daughters, I'm a little partial to checking out what my 'family' is up to. However, my integrity would never allow me to write a review about anything I didn't believe was quality and would truly be beneficial to Catholicmom.com readers.
Today I'm going to review three separate apps, which all follow the same format to provide the user with encouragement at their fingertips. The Daughters of St. Paul have used three incredibly uplifting and inspiring books to create navigational, positive, and easy to share devotions for your smartphone or tablet device. Another wonderful feature of these 99-cent apps, besides being very reasonably priced, is the availability on both Android and iOS format!
Pauline, under the "apps" heading, has great detailed explanation for the actual program features (as well as some other great inspirational apps) but today I wanted to focus on the actual content and the appeal of each to a Catholic mom.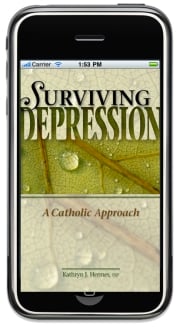 Surviving Depression by Kathryn J. Hermes, FSP
While some may look at a book about depression and dismiss it as not for them, I was very much drawn to it. While never diagnosed with clinical depression, over my 40-plus years I've had definite bouts with depression and anxiety. I've always been a 'worrywart', and though I've never understood that odd expression, it fits me.
During the years, especially when my children were small, I had days (sometimes weeks) of being completely overwhelmed by life. The responsibilities, the dangers, the goals that in my mind were unmet, sometimes I couldn't even put word to the feeling, I just felt sad or melancholy.
The app provides 36 well-chosen inspirations that I believe any overwhelmed Mom would find helpful on a 'down day', or even better a proactive read before facing the day. Here is one of my favorites:
"God is the Friend who wants to meet you with a gift. God doesn't need to see in you a perfectly balanced personality before considering you worthy of his gifts."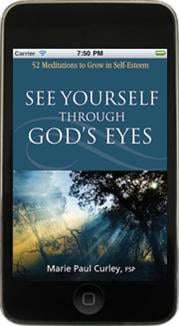 See Yourself Through God's Eyes by Marie Paul Curley, FSP
Who doesn't want to discover a better understanding of God's love? While the actual book has "52 Meditations To Grow in Self-Esteem", the 36 or so short thoughts offered in the app are a pretty good start!
In my younger years, I definitely struggled with self-esteem. OK, who am I kidding? I still do. Honestly, I feel it is one of the temptations that stands between me and the true peace Jesus tells us in the Gospels that he has come to bring. This occasional internal battle that my mistakes are too big to be overcome to reach my goals, that I've got way too selfish motivations for God to bless my work, or my limitations are too great to do those things I feel God is calling me to do.
Sr. Marie Paul reminds us with devotion after devotion that God's love is not conditional on whom we are, but completely freely given because of who HE is! Here is one of my favorite quotes:
"When we let go of our perfectionism and our own expectations, we are free: free to live in the moments as God gives them to us."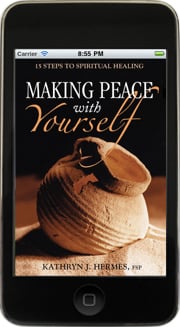 Making Peace with Yourself by Kathryn J. Hermes, FSP
As many of us have discovered this month, our net incomes are going down, as our taxes go up. When I first saw the paystub, my heart sank, and fear and anxiety filled my entire being. Like a million other Americans, most months we live paycheck to paycheck. Some might say that condition is self- inflicted since I chose to not pursue a "career" after college to be home and raise my children. I am reminded often if we had two incomes we might not be faced with the stress of covering our expenses every time heating oil, cable, and food bills rise, but our one income doesn't.
The current economic state of our country is indeed peace-stealing, as well as all the other things parents have to worry about when it comes to their children (violence, illness, and their economic future). While this book is titled making peace with "yourself', it could have just as easily been titled, "finding peace for yourself". This is especially evident in the quotes chosen for the app – I can speak from experience as reading them has talked me down off an anxiety ledge more than once! I think this particular quote illustrates my point:
"Go listens, hears, and delivers his people. God is moved when he hears our cries. But Scripture tells us something more. Not only is God moved, God also does something. God saves. God liberates. God frees. God consoles. God acts with power in our best interests."
If you are inspired by these small snippets from the books, imagine how much more heartened you can be from the entire book – which happen to also be available in Android and iOs for your chosen electronic device.
Yep, I definitely like this new technological savvy world God has allowed into the world He created! And for the disciples who really know how to use it for the Glory of His Kingdom, and the good of His flock!
Read more of our Tech Talk columns.
Copyright 2013 Allison Gingras
About the Author