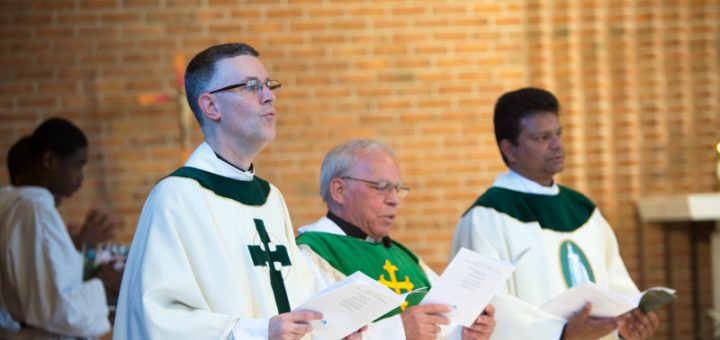 Copyright 2017 Holy Cross Family Ministries. All rights reserved.[/caption]
Whoever remains in me will bear much fruit. -John 15: 5
Brian Doyle edited the award-winning quarterly journal Portland Magazine for many years. He entered eternity in 2017 at age 60. As a believer he remained in Christ and the Risen Lord 'Eastered' in him. Consequently, he bore much fruit as he observed and celebrated in words the beauty, goodness, and truth of the lives of people with whom he shared God's good earth.
PRAYER FOR MY BOYS, THE PRIESTS AND BROTHERS OF THE CONGREGATION OF HOLY CROSS IN THE UNITED STATES Brothers, I have seen with high glee, your dopey mistakes and foolish stumbles; I have also seen your courage and grace and generosity and kindness and wisdom; and to my amazement I have to say that the latter far outweigh the former, as far as I can see, in my forty years of walking the road with you; and this is an astonishing thing to say of any human entity, particularly one sworn to work that doesn't make money or earn you fame or cool cars. Indeed, you are sworn agents of the wild idea that light defeats darkness and hope hammers despair, when we know that everywhere the evidence is to the contrary; yet you persist, mostly making wise decisions and keeping your egos the size of acorns or pebbles. Mostly you are the best priests and brothers I ever saw, listening patiently to kids as their hearts break and open and shiver and expand; mostly you never forget that you are just as capable of genius and idiocy as we layfolk are; and even though you are sworn never to have lovers, sworn to obey the very authority you might want to hit occasionally with a small mammal, sworn to forswear the trappings of power and pride, you carry these unusual weighted vows with humor and wit and patience and grace. Brothers, I repeat, you amaze me; and I ask the One to bless you always, to give you strength and endurance for your hard road, to soothe your souls when you are weary, and to give you the wisdom to seek always for humility -- the final frontier, and the open door to His house. And so: Amen. -Brian Doyle (RIP +2017), from A book of Uncommon Prayer, published by Sorin Books of Notre Dame, Indiana.
Each weekday, the homily from Daily Mass at Holy Cross Family Ministries is shared online. Visit Family Rosary: World at Prayer and sign up to receive notifications of each day's homily.
---
Copyright 2018 Fr. Willy Raymond, C.S.C.
About the Author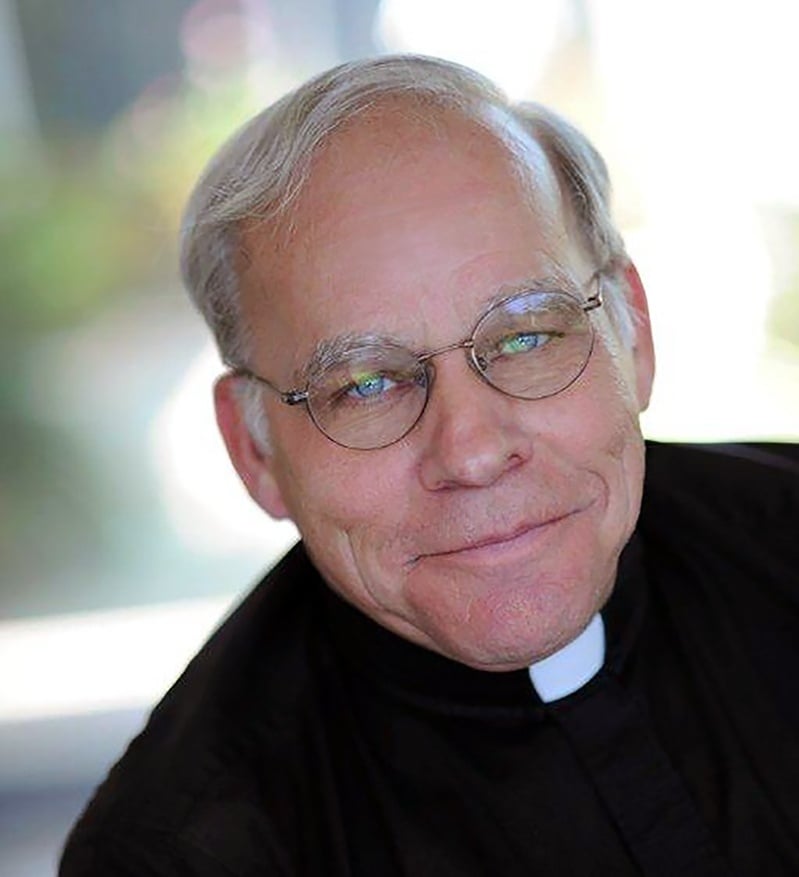 Father Willy Raymond, C.S.C. is President of Holy Cross Family Ministries. He entered Holy Cross Fathers in 1964. He earned a Bachelors in Philosophy from Stonehill College in 1967 and a Masters in Theology from the University of Notre Dame in 1971. In addition to English, Father Willy is conversant in French and Spanish. He's a native of Old Town, Maine and one of 12 children. He remains a diehard fan of the Boston Red Sox, even though he has served as Chaplain for the Los Angeles Dodgers.