Editor's note: Today, I'm happy to share a great reflection by friend of CatholicMom.com Sally Edwards, a hilarious comedian and a terrific writer. This post first appeared as a chapter in the book Chicken Soup for the Soul: Living Catholic Faith: 101 Stories to Offer Hope, Deepen Faith, and Spread Love. I thank Sally for sharing it and encourage you to visit her at her website, www.ComedyBySally.com.
"Go With the Fear!"
Sarah said, "God had given me the cause to laugh and all who hear it will laugh with me." Genesis 21:6
"If God gives you a gift you should share it with others. Never let fear keep you from sharing God's gift!"
What? I jolted back to reality as I heard Father Greg deliver the rest of his homily with conviction. The mother of three grade-school children, I often fell into a state of semi-exhaustion during Mass as soon as I heard the words, "Please be seated."
I was alert now as Father proclaimed, "I want to repeat this so everyone understands. If God gives you a gift, you use that gift to the best of your abilities. Never let fear stand in the way of accepting God's gift and sharing it with others!"
I knew this was God's way of talking to me, but how did He know I was still in hiding? I had left the field of standup comedy over a year ago. I couldn't stand the performance anxiety. I thought I could camouflage myself next to the other soccer moms and pretend it all never happened. I was in denial that it was one of the true joys of my life. Seventeen years of performances across the country were full of adventure and good times, but I let fear win. I had quit the business. I was hiding and keeping quiet. But now, in church today, God caught up with me and He jolted me back to reality and He was talking really loud!
"Never let fear stand in the way of accepting God's gift and sharing it with others!"
God was talking to me about my comedic gift. I find humor in everything. Humor is my way of dealing with the hurt and pain rampant in our world today, as well as the stress involved in raising a family. Humor = pain + time. I know the formula well. Humor is all around us if we give it a chance. In my high school speech class, I shared my perceptions of life at every opportunity. My fellow classmates at Woodlands Academy of the Sacred Heart gave me the title of "Class Clown" in our high school yearbook. I considered this a true honor because I was, in fact, very quiet and shy.
In college, I kept my dreams at bay. My father had warned me that pursuing drama would make it difficult to find "real" work. It wasn't until I graduated from college and discovered improvisation through Chicago's Second City training classes that I knew I found my true destiny. It was exciting to be surrounded by other creative souls who enjoyed finding the funny in everyday life. I listened to the lectures and grew as a comedic actor. Two years later I took on yet another challenge, solo performing. I walked down the street to Zanies Comedy Club and stood on stage alone for the first time. I was terrified yet I knew I was home. Secretly I felt consumed by incredible performance anxiety. It was nearly paralyzing.
Seventeen years of performances and the nervousness did not abate. Because I knew how to carry myself, no one ever suspected my insecurities. That night that I filmed my segment of Showtime's Comedy Club Network at Zanies in Chicago, I felt overwhelmed. In the past six months, my weight had dropped significantly and I looked gaunt. I studied my reflection in the mirror. "This cannot be a healthy way to live," I thought. "Why am I doing this to myself?" And the answer was always the same. "This is what makes me tick." In my self-questioning, I held onto a vision of the performer I could become.
The Showtime taping went well but at a cost. I was emotionally drained and I continued to lose weight. I grew weary and gave up the fight. I let fear win. I quit. I hid from my dreams.
Nobody could understand why I ran away from something I loved so much. No one understood. But today God had found me hiding in His church. He had a voice in Father Greg and He was using it. There was no denying the seriousness of this message. I knew I'd better listen.
I began to pray that God would ease my fear. I asked Him for the courage to find comedy again. Incredibly, my fear gradually lessened. Finally, I gathered the courage to return to the stage. This time, however, my topics would gain a new focus. I would joke about the craziness of raising a family. Talking about my children comforted me. Performing for parish audiences, we laughed away the stresses of home, work and family.
It was a Saturday night and I was about to go on stage at St. Mary's Parish in Buffalo Grove, Illinois. I couldn't wait for the show to start. I felt so happy knowing that the spirit in the room was about to go up, up, up. I noticed that the woman who scheduled my appearance was full of anxiety as she attended to details…name tags, announcements, last minute arrivals. It was her first time booking a comedian for a parish event. Would the audience approve? Would anyone be offended? Is she funny?
I couldn't help but chuckle because I was there to do good. These dear parishioners would laugh, sing and tell their own personal stories before the evening ended.
The intro music started and immediately energized the room. I hit the stage dancing. Picking up a laundry basket, I ran into the audience handing out shirts, sweaters and pants, asking my friends to help fold. "We're in this together!" I shouted. A pregnant mom held up a neatly folded blouse and proclaimed, "I ought to be pretty good at this by now."
The party was just getting started!
Having faced my fears, I'd found fulfillment in sharing God's gift of comedy and laughter. I'd discovered my niche and my anxiety was only a memory.
My show at St. Mary's came to an end on a great high note. I was aware and thankful that I was living my dream without fear. A senior citizen approached me as I walked across the room and she stretched out her fragile hand. Her eyes were full of tears, though she had the grin of a young child returning from a birthday party.
"Since my husband passed, I've kept to myself and haven't been out much. Tonight I felt compelled to take a chance. I'm so happy I came to your show. Thank you so much; I haven't laughed this hard in years."
With these words I felt complete. I thanked God for the courage to "never let fear stand in the way of accepting God's gift and sharing it with others."
About Sally Edwards:
Sally Edwards is a professional comedian and keynote speaker from Chicago who knows how to make people laugh... and keep it clean too!. Sally (Wendrow) Edwards grew up in a northwest suburb of Chicago and attended Woodlands Academy of the Sacred Heart in Lake Forest, IL. She then went on to attend St. Mary's of Notre Dame in Indiana for one year before receiving a B. A. in Psychology from Denison University in Granville, OH.
Laughter is what Sally knows best and Sally Edwards is now one of the funniest women comedians working today! A keynote speaker and professional comedian for over 20 years, Sally Edwards has appeared at countless corporate events throughout the country as well as top comedy venues including Zanies Comedy Clubs, Navy Pier's Skyline Stage and The Victory Gardens Theater. Television appearances include Channel 11's "Chicagoing", ABC and NBC local news, Showtime's Comedy Club Network and A&E's "Comedy on the Road." Sally now brings her clean brand of comedy to parishes across the country!
If you'd like to bring clean hilarious humor to your parish that will bring you tears, contact Sally Edwards at Sally@ComedyBySally.com or 847-772-8415.
Copyright 2013 Sally Edwards
About the Author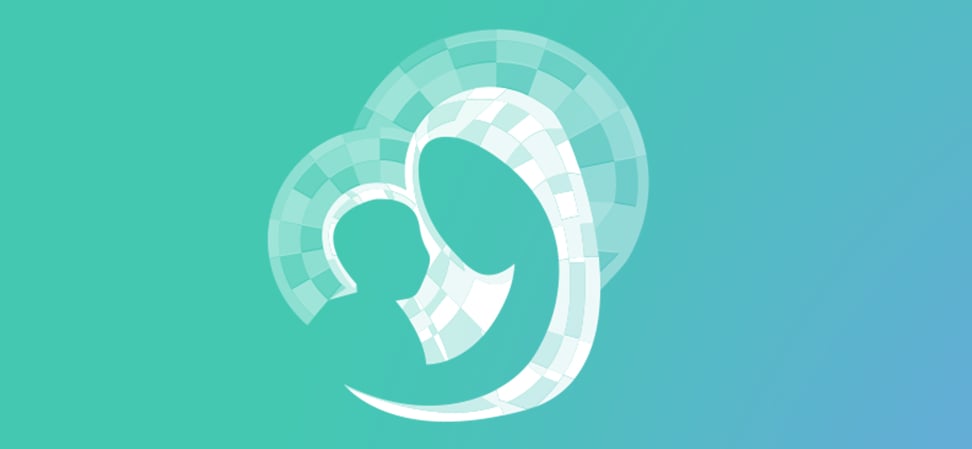 We welcome guest contributors who graciously volunteer their writing for our readers. Please support our guest writers by visiting their sites, purchasing their work, and leaving comments to thank them for sharing their gifts here on CatholicMom.com. To inquire about serving as a guest contributor, contact editor@CatholicMom.com.