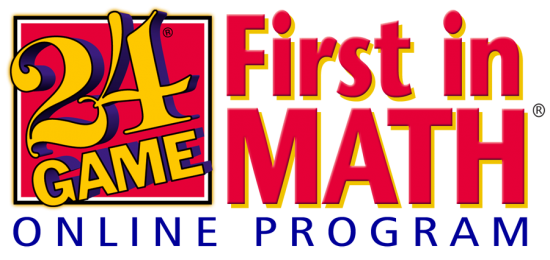 Today, I'm happy to share the good news about an exciting learning tool being used with great success to help students make major strides in mathematics education. First in Math is an online program that helps students in grades K-8 master basic through advanced math skills through the use of engaging, exciting game-based activities. But, don't let the word "game" fool you—the content of the FIM program is serious math. Designed as a supplement to curriculum, the self-paced program motivates students to excel and take ownership of their own learning process through focused practice. By using immediate feedback and "deep practice" techniques, First in Math enables students to achieve proficiency at a much quicker rate than traditional methods of learning. The program also provides friendly competition, encouraging students to succeed by competing against their peers as individuals, as classroom teams and entire schools for top honors at the school, district, state and national levels.
The program can be deployed to K-8 students throughout an entire school district, individual school or even in a specific classroom.
Today, I'm pleased to share an interview with Sister Georgiana Connell, I.H.M. who has employed the First in Math program with students at Sacred Heart School in the Diocese of Harrisburg.
Q: Please briefly share a profile of your school.
Sacred Heart School, is located near the center of Lancaster, PA and welcomes 161 students daily from mostly middle class families. The school is comprised of students from Kindergarten through 8th grade who are taught by adedicated faculty of Immaculate Heart of Mary Sisters and lay teachers.
Q: Please share about your school's experience with First in Math.
Realizing that the students didn't know their basic Math facts (addition, subtraction, multiplication, and division) it was decided that something had to be done to have the students get back on track, enjoy math, and find success. When Sister Mary Carmel Deering, Principal, heard about The First in Math Program she decided to purchase the program for the next school year and give it a try.Yes, it does work and is an excellent tool to have the students advance andfind success! This year our teachers are using the wonderful opportunities to have their students become proficient in the areas of math that they are currently teaching. Math Skill Sets, Gyms, Basic Facts, Measurements, and Word Problems are crucial. The related games give extra fun and practice. Everyone from Kindergarten to 8th grade has challenges and is working together to prove that we are a team and enjoy math. The results are wonderful.
Q: How have parents reacted to the results they've seen with students who have used First in Math?
The parents are aware of the excitement the students experience as they move from one level to another and receive the indicated certificate. Memorization has happened and they see the success of facts being learned and grades improving drastically. There is a connected web site for the Parents to also become involved with their children. They earn their stickers also but do not do the work for their child. This is exciting for the family to be connected as a team and enjoy math together! Parents can see what their children are doing and provide encouragement. Some of the older students are teaching their parents. Many parents are cheering us on as a Sacred Heart Team and very enthusiastic and grateful.
Q: Why is this program worth the investment?
Just to see the "Joy" of a child accomplishing a new skill is so rewarding. Math is not learned by just seeing it. Like being great in sports, music, art, or any other field…it takes deep practice to become a winner and champion. We all can be a star if we practice and never give up but keep trying. Too many peopledon't like math because they never had the courage to believe in themselves.
Learn more about First in Math at http://www.firstinmath.com/
Copyright 2013 Lisa M. Hendey
About the Author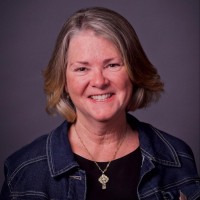 Lisa M. Hendey is the founder of CatholicMom.com, a bestselling author and an international speaker. A frequent radio and television guest, Hendey travels internationally giving workshops on faith, family, and communications. Visit Lisa at LisaHendey.com or on social media @LisaHendey for information on her speaking schedule or to invite her to visit your group, parish, school or organization. Visit Lisa's author page on Amazon.com.