After last week's post about new books for Lent, I thought I'd scout out some books that I consider classics especially good for Lent.
From modern authors:
The Jesus of Nazareth books by Pope Benedict XVI (Iganatius Press): From the Baptism in the Jordan to the Transfiguration, From the Entrance into Jerusalem to the Resurrection, and The Infancy Narratives
I read The Infancy Narratives during Advent and I picked up From the Entrance to Jerusalem to the Resurrection for Lent. It's been wonderful in a scholarly-but-not-scary way. I find myself considering Jesus in a new light. It's helping me to see him more as a person, but also to appreciate just what "divinity" implies and means on a larger scale.
Fulfillment of All the Desire: A Guidebook for the Journey to God Based on the Wisdom of the Saints, by Ralph Martin (Emmaus Road Publishing)
I haven't read this book, but it comes on good authority. For one thing, I've heard it referred to as "a Catholic bestseller." For another, it's billed as "an in-depth study of the journey to God."
Living the Beatitudes: A Journey to Life in Christ, by J. Brian Bransfield (Pauline Books & Media, 2011)
This is a wonderful book, hands down. Bransfield lays out the book using the Samaritan woman at the well (from John 4) as the basis. He spends the first four chapters examining her meeting with Jesus and the image of the fountain and well. In the last eight chapters, he uses the foundation he builds at the beginning to consider the Beatitudes. He also ties in the virtues and deadly sins with each Beatitude. Though I read it before Lent began, my Lent is definitely being influenced by the things I read in this book. (My full review is here.)
33 Days to Morning Glory, by Father Michael Gaitley (Marian Press, 2011)
I've done the 33-day consecration to Jesus through Mary before, and it wasn't too bad. Using Fr. Gaitley's book, though, was amazing. If I had let myself, I would have whipped right through it--the writing is accessible and down-to-earth and relevant to modern readers. Gaitley tapped into four great Marian saints and transformed the consecration preparation into a whole new experience for me. His explanations and insights were smack-my-forehead good and somehow, they stuck with me. I couldn't recommend this more. If you read one book this year, let it be THIS one
I think, in fact, a friend on Google+ (and a podcasting priest) have been the voice of God in convincing me to pick it back up this year and reread it now.
From the saints:
Confessions, by Saint Augustine
One of these Lents, I will actually read this book. My copy is a hand-me-down and getting quite dusty. All the excerpts I've ever read only stoke my curiosity. I guess I keep getting hung up on my perception that it's a harrrrrrd read. All the same, it makes my Lenten Classics list and remains a book I want to read.
Introduction to the Devout Life, by Saint Francis de Sales
I read this back in 2011, but never did a full review. It was one of the most useful spiritual reads I've read and that remains so applicable to me as a mom and wife and person. I remain glad I read it. One thing that surprised me was how relevant it was, both to my life as a modern woman and to my vocation as wife and mom. It was written in the 1700s by a bishop of the Catholic Church, but don't let that stop you from picking it up. It's actually a series of letters and they could be written right to me, right now. In fact, I think I'm talking myself into picking it back up again...
The Imitation of Mary, by Thomas a Kempis
This little gem ping-ponged between being my Adoration reading and my morning devotional reading. It was lovely and old-fashioned. I found it another view of Mary and an especially touching approach to her as mother. This is poetic writing and a way to heighten your devotion to Mary.
The Seven Last Words, by Venerable Archbishop Fulton Sheen
I haven't read more than quotes of Sheen, but a friend recommended this and I can't help but consider it on my reading bucket list. According to the fine folks at Aquinas and More:
The Seven Last Words of Christ are filled with meaning and help to establish the relationship between Christians and the Church, Our Blessed Mother and all Christians, and Christ and His family. To see how these last words relate to Mary's first words, I encourage you to read Seven Words of Jesus and Mary. Another excellent resource on the Seven Last Words from Fulton Sheen is The Cross and the Beatitudes. In a similar style, he compares the Last Words with the Beatitudes that Jesus preached during the Sermon on the Mount.
The Dolorous Passion of Our Lord Jesus Christ, by Anne Catherine Emmerich
You don't have to buy the book to read this--it's available free online. Even though I've had it printed for YEARS, I have never read the entire thing. I did listen to some of the reflections a few years ago when Father Jay Finelli used them for his production of the Stations of the Cross, and I was moved. I especially think this would be a preparation for Holy Week (though, if you're like me, you would have to start trying to read it NOW to hit Holy Week...).
What would you add?
Yes, you could easily add the Bible and the Catechism of the Catholic Church. (I didn't have those on my list because they seemed to be a given.) I'm sure, though, that given the time constraints I was under when I wrote this that there are at least 5 more books that I could find on my own bookshelves.
So go ahead, add away in the comments!
Be sure to check out our Book Notes archive.
Copyright 2013, Sarah Reinhard
About the Author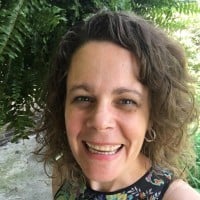 When she's not chasing kids, chugging coffee, or juggling work, Sarah Reinhard's usually trying to stay up read just one…more…chapter. She writes and works in the midst of rural farm life with little ones underfoot. She is part of the team for the award-winning Catholic Mom's Prayer Companion, as well as the author of a number of books. You can join her for a weekday take on Catholic life by subscribing to Three Shots and follow her writing at Snoring Scholar.