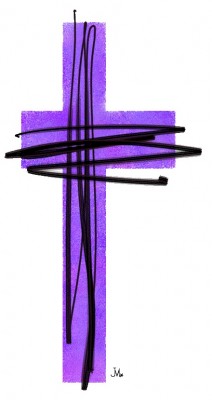 Not even two weeks in and I've fallen off the Lent wagon. Sometimes, I think I focus my time and energy to ensure my kiddos are making their sacrifices and understanding this liturgical season. And as it tends to be, I forget my own spiritual development.
My Lenten 'sacrifice' this year wasn't to be a sacrifice, in the typical sense, like chocolate or popcorn, it was meant to bring myself each day, into the light and splendor that is the Holy Mass. Was my goal unrealistic, with five kids to prepare each morning? I don't know, I've seen families with twice as many kids to get ready and there they are, present in the chapel, perfectly groomed with reference and piety.
When others can accomplish what I can't seem to, a little stab to my pride makes me reflect on the differences of one mother to the next. Should I allow this family sitting in the next pew to challenge my own inadequacies? (because for sure I do!) Or does this family actually perform a different kind of service by their example?
Could it be that God allows for such diversity in order for us to learn how to accept others and accept ourselves for who He made us to be.
I may never be that Mom. I need to accept that. I might be that Mom in a few years and I need to accept that too.
At a recent church event, I was talking with a fellow Mom who indicated that this function was the very first thing she had signed up for in 8 years of being a parishioner. She asked me, "Isn't that terrible!?"
I would never condemn a fellow Mom, especially a Mom with little ones, for her inactivity in her parish. I remember those days, far too well. And I told her so, "It's not terrible at all! I remember what my life was like with little ones, and it was a real, rare treat to have an uninterrupted shower! At that time, I couldn't take more, even I thought I should! I think we both need to realize that we are doing a great sacrifice of laying down our lives for these little babies every single day."
Her relieved face told me how we all yearn for a kind of acceptance for who we are, our state in life, our accomplishments and yes, please accept the 'me' for 'me' including the common struggle for all us Moms with little ones to attend a daily Mass or be super active in our parish.
We all want to. I know I do.
God probably had other plans for me. I am sure He'd want me and my kiddos to be at daily Mass, groomed, reverent and ready to start each day with the power and grace that only the Eucharist can give. I want to be that family, and one day maybe we will be.
I do see that to get to be this family that I picture in my mind, and I am sure God expects us to be, that I still have work to do to get there. And step one, I do believe is accepting who we are right now. I am not in the habit, nor are my children in the habit of regular daily Mass attendance, and therefore, no alarm clock in my house is set correctly.
Breakfast time in my home, currently doesn't observe the fast required for the reception of the Holy Eucharist and I have three kids, soon to be four kids that would need me to tailor our first meal of the day accordingly.
My little Babe is rarely out of his PJ's when I am driving kiddos to school, and teaching him to put together something acceptable will require a bit of training, on both our parts.
There are probably a host of other practical elements that many families over the years have mastered in order to honor a daily Mass commitment. Just in the last few minutes, I came up with three, I can't even imagine how many more small adjustments we would need to implement in order to be successful at this ambitious Lenten 'sacrifice'.
In reviewing ourselves accurately, in stopping to evaluate the current state of life we are in, and the abilities and inabilities that we have - I am better suited to take the necessary steps to achieve where God is calling us. How important is a self-acceptance in this process. Imperative. It's a starting block.
I refuse to live in a dream world, pretending to be something, I just, currently, am not.
Knowing how God has put many goals on the agenda, that is my life, every new direction He takes me and our family will require a kind of submission to Him....and that does require little steps along the way. I have to make small yet serious adjustments in our lifestyle in order to accommodate Him. Am I willing to do it?
That's the real question here.
When it gets down to the nitty gritty, am I willing to see my own weaknesses this Lent to travel the distance, the road He has mapped? And that's where my prayer life can direct me and mold me into the Mom He wants. Maybe it's the Mom that has the children, groomed, set and present for daily Mass.
Imagine if this was not His plan, this 2013 Lent.
Real prayer and discernment should go into every Lenten sacrifice we plan to attempt. Is God really asking me this or that? It is too ambitious, or not enough? I admit, not much thought or prayer went into my ambitious plans on Ash Wednesday. I wish I had. Really, wish I had. The guilt for not measuring up has torn at my soul.
So I have fallen off the Lenten wagon. Perhaps I am meant to see myself in a new realistic fashion. And Lent isn't over, by the way. There is still time to carry the cross with Christ, I am just running a little late....
Copyright 2013 Sahmatwork
About the Author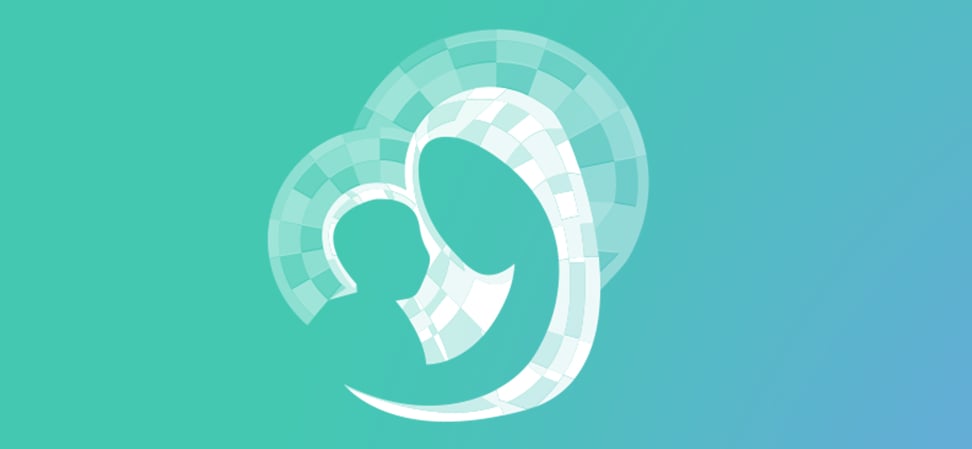 We welcome guest contributors who graciously volunteer their writing for our readers. Please support our guest writers by visiting their sites, purchasing their work, and leaving comments to thank them for sharing their gifts here on CatholicMom.com. To inquire about serving as a guest contributor, contact editor@CatholicMom.com.