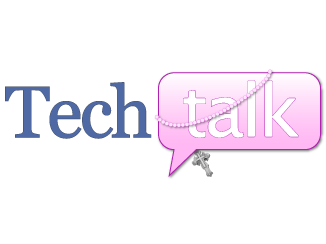 Developer: Aycka Soft
Price Tag: FREE
Ever on the look-out for a new and better deal, when I saw the icon for Laudate, I was curious. Its claim to be a one-stop app for all things Catholic caught my attention and the fact that it appeared to deliver on that claim, and it was also free, made me download it to try it out.
PROS: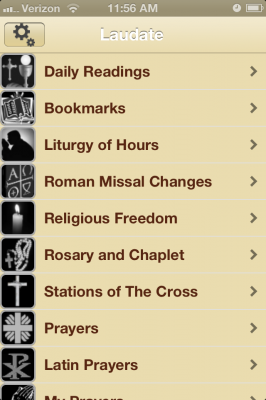 Laudate is put out by Aycka Soft and does have everything that most other Liturgy of the Hours apps have and more. In addition to the Liturgy of the Hours and the Daily Readings, it has the following:
A Bible (NAB)
A Confession App
A collection of Vatican II Documents and some select encyclicals
The Stations of the Cross
The Rosary
Prayers in Latin and English
Links to major Catholic media outlets
The Catechism of the Catholic Church
In other words, it has it all. I have to admit. I was impressed. That's an entire bookshelf full of books in the palm of my hand! Who couldn't love that?
CONS:
I would like to see a larger version of the Catechism. The print is so fine I can hardly read it.
It would also be nice to see an in-app search for the Bible and the Vatican II Documents. It would make the app just a little more user friendly. Right now, you need to know just a little to use it.
The Liturgy of the Hours is hard to manage because you can't tell where the breaks are. That's no problem when you're saying the prayers alone, but it causes trouble when praying in community. And the translations do not seem to match up with the printed Liturgy of the Hours. I am not sure what translation they are using.
Final Analysis:
It's not beautiful, but all-in-all, it's an outstanding tool, especially for the price tag. And if it looks like the App Store is running a clearance sale on your device's homescreen, you'll be glad to unclutter your life just a little.
I'll be hanging on to this one. It's already come in handy for looking up a verse that was quoted on the radio. But I'm still hanging on to iBreviary for Liturgy of the Hours.
See what you think and let me know.
From the Tech Talk archives:
Read more of our Tech Talk columns.
Copyright 2013 Katie O'Keefe
About the Author