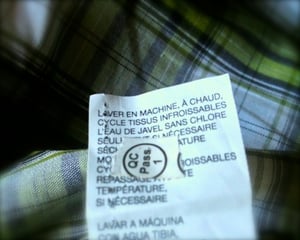 While planning an overnight visit to Monterey, my thoughts turn to some predictable topics. Wine, food, missions and beaches are all on my mind as I consider what we want to see and do on this trip. Naturally, I have shirts on my mind as well.
I know I'm going to buy a shirt. The question is what kind. Long sleeve? Of course. White? I doubt it. Spread collar or button down? I'm thinking Oxford button down. Solid color or pattern? Solid of course. Material? Cotton for sure; it's been a while since I've had a decent Chambray shirt, so that would be a real contender. I could come home empty handed if I can't find something I really like at a good price.
Is it silly to put that much thought into buying a shirt? It is. But I think hard before I buy a shirt because it will be one of ten long sleeve shirts I allow myself to own. If I buy a shirt this weekend, one will have to go to Catholic Charities when I get home. If I buy two, two will have to go.
When a shirt is part of a small collection, it has to pull its weight. It has to go with most of my pants (yes, I have ten pairs). If they don't look ok with jeans, I have wasted my time and money. Because I have to feel comfortable wearing the shirt on a regular basis, nothing hip, novel or trendy will make the cut.
This all started a couple of years ago, when I was trying to organize my closet from the ground up. I had invested in some new shelves and rods and splurged on a bunch of wooden hangers. (Only Costco can make you think you need 40 wood hangers as an impulse purchase).
That started to change the way I viewed my wardrobe (If you can really call it that). My first dilemma was that I suddenly had to make a judgment about what articles of clothing deserved a wood hanger and which would be relegated to wire and plastic. (No, I was not going back to Costco for more hangers!)
A second factor in the decision to prune my wardrobe was my decision to retire about the same time. I still had months to go, but once I made the decision, I no longer felt the need to hang on to all of the sports coats, ties and dress slacks I had accumulated in my years as a middle manager. (Lower middle, but middle)
I loaded a huge pile of that stuff in my car. On my lunch break the next day; I pulled up to the loading dock behind the Catholic Charities building. I knocked on the receiving door and asked the man who answered if they could use them. He was happy to take them. He told me that they were always in need of dress clothing that they could provide to clients for job interviews. That encounter changed the way I looked at my closet when I got home.
I still had a closet that was stuffed with clothes that I didn't wear that often and certainly did not need. I have never been a clotheshorse and no one would ever accuse me of being fashionable. The problem was that I had no clear criteria for buying new clothes and a real reluctance to part with old ones.
My experience at Catholic Charities made me realize that it was silly to keep clothes that I didn't really use, when someone else could use them. I tried to use a rubric as I scanned each item in the closet. Does it actually fit? Do I like it? Do I ever wear it? That process required way too much thought. It was time to get brutal.
I decided to allow myself to keep two suits, ten pairs of pants, ten long sleeve shirts and ten short sleeve shirts. All the rest would have to go. In the interest of full disclosure, jeans and T-shirts were excluded. There are limits to everything.
This decision inverted the process. I was no longer deciding what to give away, but what to keep. I now had to justify the role each item played in my wardrobe. For example, I was tempted to buy a nice pair of wool blend slacks a few months ago but I rejected the idea because a) they were too expensive and b) unneeded since I have 2 pairs of dress slacks I can poach from my suits if I want to dress up a bit.
I now appreciate my clothes in a way that I did not before. I don't take for granted how fortunate I am to have clean and comfortable clothing. It is easy to forget how many people do not.
I'm sneaking up on a Lenten reflection here. Lent is not just about fasting and sacrifice. Lent is also a time to be mindful of the many gifts we have been given. The shirt (or two) that I end up buying will not be just another mindless purchase, but one that is truly appreciated.
In truth, limiting my wardrobe comes fairly easily to me. I have no particular interest in fashion. As a boy, I had a school wardrobe that was limited to two pairs of "salt and pepper" corduroy pants, two white short sleeve shirts and one sweater each school year. I could wear a pear of jeans and a white shirt everyday for the rest of my life and be content.
Could I be as frugal in other areas of my life? It might be tough. In the past, I have been a gadget fanatic. If I had to give up half of my tech gadgets, what would I choose to do without? What would go first? My tablet? Laptop? Phone? My Sonos speakers? Somehow there was a life before I had all these things. Can there be a life after they go away?
These are good questions. As I transition from a career to retirement, the much smaller income that comes with it means that as gadgets become outdated, lost or broken, most of them will not be replaced.
Can I replicate the mindfulness and discipline I have applied to my wardrobe to my tech life as well? Sounds like a Lenten meditation for 2014.
PostScript: I made the trip between drafts. I ended up buying a casual long sleeve shirt in green plaid. It will replace my single green dress shirt and be my "go to" shirt for St. Patrick's Day. After multiple discounts at an outlet store, it was less than ten dollars. Too hard to resist!
Copyright 2013 Kirk Whitney
About the Author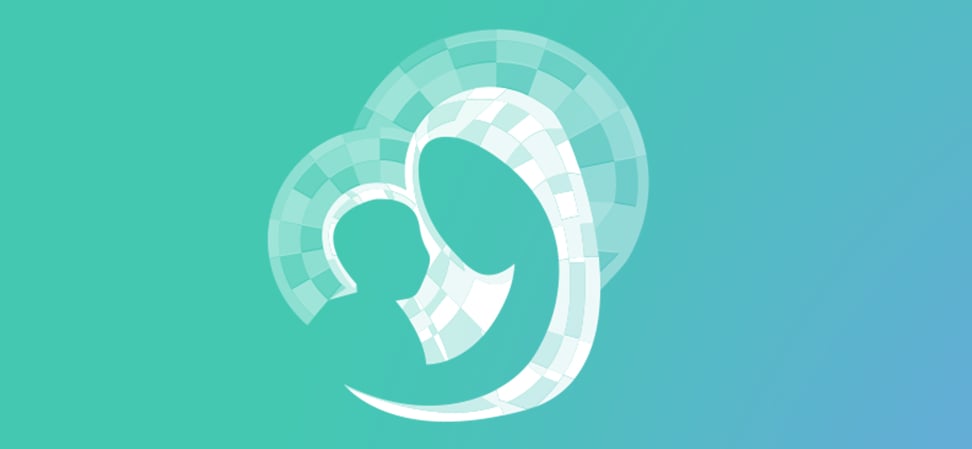 We welcome guest contributors who graciously volunteer their writing for our readers. Please support our guest writers by visiting their sites, purchasing their work, and leaving comments to thank them for sharing their gifts here on CatholicMom.com. To inquire about serving as a guest contributor, contact editor@CatholicMom.com.