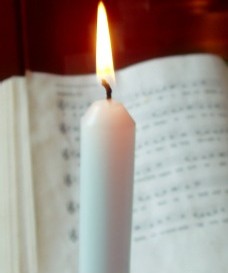 Scripture: Lectionary 241. March 7. Jeremiah 7:23-28. Psalm 95: 1-2,6-7,8-9. Luke 11:14-23
Sh'ma (Listen, hear) is one of the first words a Hebrew child will hear when learning of his or her heritage and religion. It gives us the central commitment and covenant call for the Israelites. Jeremiah, the prophet, lives out what it says and challenges the people of his time to do the same, "Listen!" Even though it is more of a covenantal response, it has become the greatest of Jewish prayers. In the commentary Etz Hayim, these important statements are made about the Sh'ma: "…it contains in just a few lines the basic theological commitments of Judaism: That there is a God; that there is only one God; that God is not only singular but unique—no other being is like God; that the Jewish people have a special intimate relationship with God; and that we are commanded as Jews to love God wholeheartedly, to study God's word, and to teach God's word to our children. More prosaically, it may be that, because this passage commands us to study words of Torah each morning and evening, we fulfill that obligation by reciting this passage." (p.1024).
Since this is the heart of the message of Jeremiah, it is worthwhile reciting it:"Hear, O Israel! The Lord is our God, the Lord alone. You shall love the Lord your God with all your heart and with all your soul and with all your might. Take to heart these instructions with which I charge you this day." (Deuteronomy 6: 4-7).
Jeremiah is pleading with the leaders and the people of Israel to listen and to obey God's words, God's voice that they hear. The word listen or hear is also translated or interpreted as obey. Obedience to the word of God is both an act of the intellect and then of the will through our response to what it means. If we are to be wisdom people, we need to listen to God's voice as Jeremiah proclaims it. He certainly is among the most faithful and authentic of the prophets.
Psalm 95 is called Invitatory Psalm, for it focuses on listening to the word of God with great attentiveness lest what happened in the desert to the people of Israel should happen to us. We can easily recite this as an opening to our day. In fact, it is the lead Invitatory to the Liturgy of the Hours that start the day off. Together with Jeremiah we have a great insight and help for how to pray to God. This important insight on the word "Hear" or listen or obey is given in the same commentary mentioned above. I found it very worthwhile for my own personal and communal prayer: "Hear: This emphasizes the need to listen. Prayer is not only talking to God, it also includes listening to what God has to say to us. "When I pray, I speak to God. When I study Torah (Scripture), God speaks to me." (Finkelstein). In a world filled with noise and superficial conversation , we need to be reminded of the sacred duty to pause and listen. "Jewish prayer is an act of listening. We do not bring forth our own words. The self is silent; the spirit of the people of Israel speaks, In prayer, we listen to what the words convey." (Heschel).
St. Luke loves the word "today." It appears in his version of the Lord's Prayer and harmonizes with the opening of Psalm 95. The action of Jesus in today's passage it that of casting out a devil. He opponents say it is due to his allegiance with Satan, the prince of Evil. But goodness shines forth and always triumphs over blatant evil. Jesus both heals the deaf man possessed by a devil and confronts his opponents with his truth and his goodness. The Devil cannot remain in the presence of truth nor can the opponents win their stupid judgmental argument. The work of God is taking place through Jesus in his exorcisms, his cures, his teaching, and his prophetic proclamations. Today, we are called to listen to the pleas of Jeremiah, to pray the Psalm of listening, and to be attentive and listening to those who come into our lives this day through an email, a telephone, call or a visit or casual meeting with us. "Be Attentive!" Amen.
Copyright 2013 Fr. Bertrand Buby, S.M.
About the Author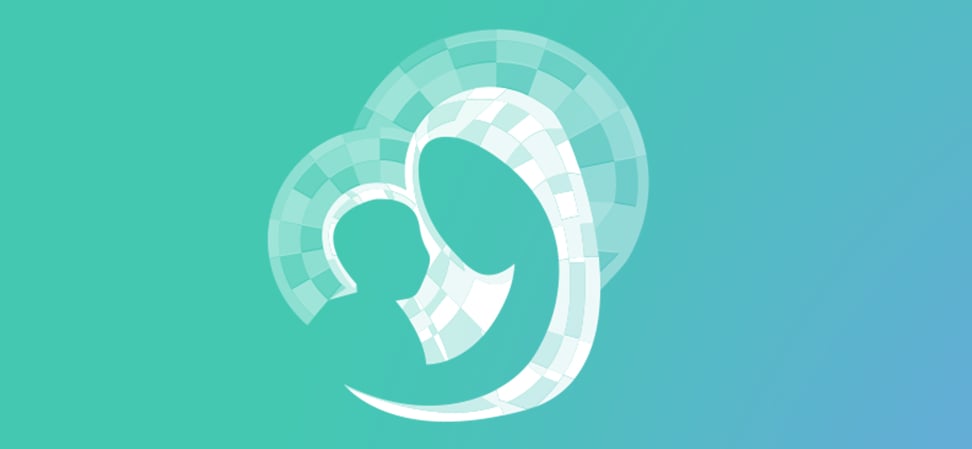 We welcome guest contributors who graciously volunteer their writing for our readers. Please support our guest writers by visiting their sites, purchasing their work, and leaving comments to thank them for sharing their gifts here on CatholicMom.com. To inquire about serving as a guest contributor, contact editor@CatholicMom.com.