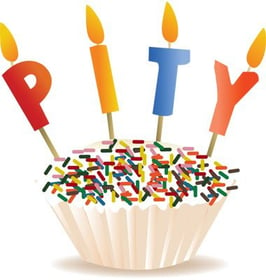 In all circumstances give thanks, for this is the will of God for you in Christ Jesus. 1 Thessalonians 5:18
Have you ever had one of those days when you just felt like you wanted to throw yourself a big 'ole pity party? You know the days…something goes wrong with the car, the kids, the job AND someone gets glowing credit for something you did! Those kinds of days happen to us all and they go down with a big sting! We usually crawl in bed on those nights feeling unappreciated, overworked and guilty for feeling so sorry for ourselves. I call it getting in touch with your inner toddler! The bad part of this deal is when you let it drag you down and cloud the way you think and act for days. Today I have just the story that will be the party pooper at your pity party!
There is a woman very dear to me who is one of the most beautiful examples of trust, faith and strength I know! She is in a battle against the monster we know as cancer. She has been fighting for a couple of years and the reports from her army of doctors have been like a roller coaster. She has been through treatment after treatment, gone into remission with a hope filled heart only to have another diagnosis proclaiming the opposite news. She has lost and re-grown hair, she has gone from joy to grief to anxiety to hope again and again. Her diagnosis and treatment have changed like a chameleon but one thing has not changed…HER SPIRIT! Sure she has her bad days and her scared days and her worried days, but you would never really know it because she inspires everyone she knows with her faith, attitude and trust in the Lord. She is larger than life and everyone whose life she touches is richer because of her.
I chatted with her at a ball game last week and it was a mix of laughter, hugs, optimism and faith. She has a spark that makes you feel alive, and every time someone walks away from a conversation with her they say the same exact thing, "She is AMAZING!" During our conversation she mentioned that she was constantly working on trusting the will of God more. I wanted to say, "Hey sister…you trust Him anymore and He's gonna put you in charge!" Part of what makes her so amazing is that she is so humble that she doesn't even realize how powerful and inspiring her courage and her strength and her faith are. She's teaching all of us who know her and my…what a wonderful, beautiful teacher she is!!
Some folks say there are no real miracles anymore. I disagree completely! They are right in front of our eyes if we just look a little. If we can stop living in our "me centered" world long enough to see the discomfort, strife, pain and struggles of another, our hearts and our perspectives will be changed. People like my friend are the antidote to those folks who wake up with a hang-nail and think the world is ending. She's the antidote to all those who think money and pensions and stuff matter! She is one of the many miracles right before our very eyes that show us exactly what matters…love, faith, trust and life! So before you send out the invitations to your pity party, let me introduce you to my friend! Or better yet, I'll bet you know someone like her too. Take some time to let them teach you something!
A seed to plant: Make a list of all the things you have to complain about, then reach out to someone who is sick, lonely or suffering and see how much your list matters.
Blessings on your day!
Copyright 2013 Sheri Wohlfert
About the Author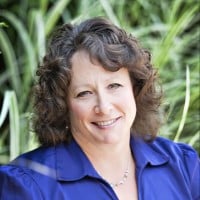 Sheri is a Catholic wife, mom, speaker and teacher. She uses her great sense of humor and her deep faith to help others discover the joy of being a child of God. Her roots are in Kansas but her home is in Michigan. The mission of her ministry is to encourage others to look at the simple ways we can all find God doing amazing things smack dab in the middle of the laundry, ball games, farm chores and the hundred other things we manage to cram into a day. Sheri also writes at JoyfulWords.org.