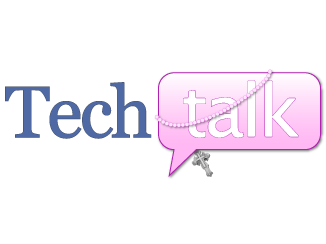 It hadn't occurred to me that many of the writers I know are also techies until our own CatholicMom.com contributor Jennifer Gladen responded to a recent call I did on my social media networks for Catholic Techies to interview.
That oversight's pretty hilarious, given that I am a techie myself and so is our fearless founder.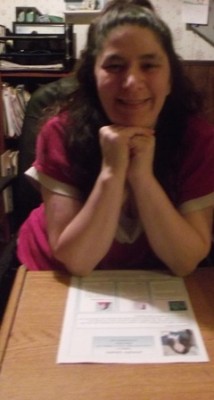 Jen has written several children's books and started her own e-zine, My Light Magazine. She's also a blogger and is active on Facebook and Twitter as @jengl.
Tell us about yourself in five words or less.
Children's author and Catholic mom
Of your pursuits, what's your favorite?
It really is hard to pick a favorite. I would have to say writing in general is my favorite. You see, I LOVE the Catholic online magazine I started for children (My Light Magazine), I love to blog when I have something important to share, and I love, love, love writing books for children. Every writing effort, though, is done with the intention of serving God in some way. I ask myself, "WWJS?" (What Would Jesus Say?).
When you think of the New Evangelization from your approach as a "Catholic Techie," what excites you? What makes you want to continue?
As a "Catholic Techie," I love writing about technology which helps us grow in our faith. The New Evangelization is the new "Land of Opportunity" to spread the Gospel. Growing up and hearing how the Saints and early church fathers were able to follow Christ's command to "Go, and spread the Good News" was inspiring.

Now, as an adult, I have this whole new way to follow Christ's command. It is exciting to know we can serve God the way the early Saints and church fathers did. Amazing!
What's the most rewarding aspect of your work?
I find it most rewarding when someone tells me how my writing or book helped them in some way. I ran into a mom who bought Teresa's Shadow for her daughter. Mom bought it for her because her daughter is a little anxious at bedtime. Mom told me her daughter "makes" her read the book every night. That's what warms my heart: helping others get through their tough moments. That's what we're here for, right?
In your spare time, what are we likely to find you doing? Do you have a gadget in hand or do you go native and screenless?

Spare time? Oh yes, that rare delicacy. In addition to all my writing jobs, I work full-time and am a mom of three.

However, I do get some spare time. Many times it's at night - an hour or so before I fall asleep. I'll relax and catch a comedy show or two. I also love to read. It is very peaceful. I read everything from the Bible and books on saints, to parenting books and children's books.

Though that smartphone is always close by. It's great to have that on hand. There's a memo app that I use which I jot down ideas and inspirations for all my writing.
Read more of our Tech Talk columns.
Copyright 2013 Sarah Reinhard
About the Author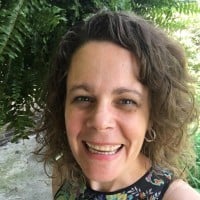 When she's not chasing kids, chugging coffee, or juggling work, Sarah Reinhard's usually trying to stay up read just one…more…chapter. She writes and works in the midst of rural farm life with little ones underfoot. She is part of the team for the award-winning Catholic Mom's Prayer Companion, as well as the author of a number of books. You can join her for a weekday take on Catholic life by subscribing to Three Shots and follow her writing at Snoring Scholar.