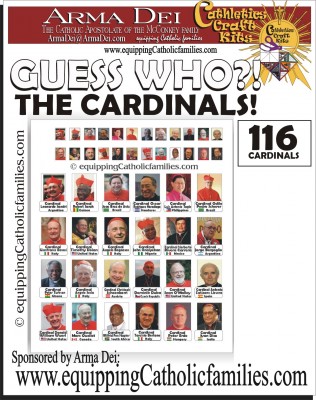 We are so excited about the Conclave! We compiled this FREE printable to help us get to know the Cardinals' names, faces and flags and it's all formatted into 5 templates for you to use with your Guess Who? game!
Check out the Guess Who?! The 116 Cardinals template!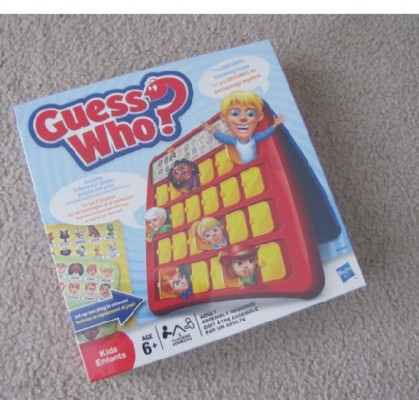 We have also collected 10 Ways to use the Guess Who?! The 116 Cardinals template:
1. Print each of the 5 templates twice and use each matching pair of templates when you play with your family game of Guess Who?!
2. Add them to this awesome resource! The Primacy of Peter: A Papal Unit Study and Lapbook by Jessica at Shower of Roses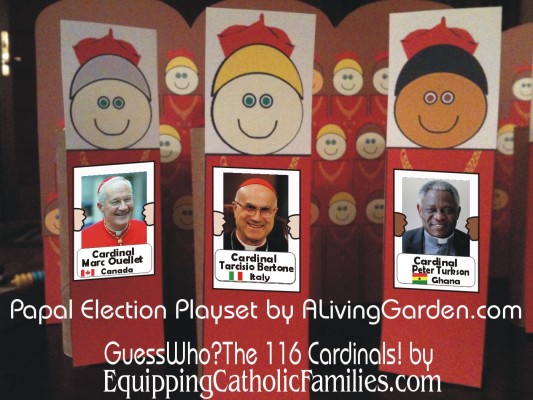 3. Cut out the Cardinals (with their names included) and assign each one to an adorable Cardinal in this Papal Election Play Set from A Living Garden. Maybe the little Guess Who? Cardinal profiles could be glued on the front as if the Cardinal is holding a sign with his ID on it.
4. One of our commenters, Melina, said that she made two copies of the printable, adding the Cardinals' faces to cards for a game of Concentration. Finding matching pairs of Cardinal cards will definitely help us become familiar with these faces!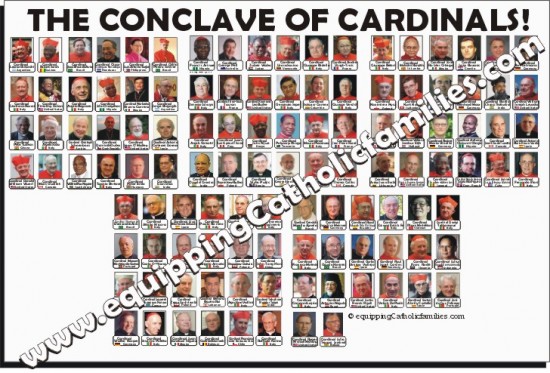 5. Conclave Poster: Print out the templates and arrange them on poster board for easy reference while watching any media coverage of the Conclave.
6. Cut apart the Cardinals from each template and arrange by country or continent.
7. Cut apart the Cardinals and glue magnets on the back. Join the hundreds of thousands of people who have adopted a Cardinal and place YOUR Adopted Cardinal on the fridge as a reminder to pray for them!
8. Customize your own Guess Who? The Cardinals! template by cutting and pasting your favorite 24!
9. Cut apart the Cardinals and glue each one on a different cue card. Use the Unofficial Conclave 2013 and this www.canonlaw.info document to add information to each Cardinal card as you learn about them.
10. Convert a board book: adding pieces of the Guess Who? The 116 Cardinals templates to the pages with glue or mod podge for a new Quiet book at Mass!
We do not pretend to know exactly who will be most seriously considered for the papacy...that's up to the Holy Spirit-GUIDED Conclave of Cardinals, but we can get to know the names, faces and flags of the Cardinals of the Conclave with the
Guess Who?! The 116 Cardinals template!
Copyright 2013 Monica McConkey
About the Author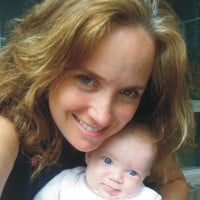 Monica, mom of 5, blogs about Catholic crafts and family traditions at EquippingCatholicfamilies.com. She is an author and creator of Super Saints quizzing cards and over 45 Saint, Sacrament, Catechism and Prayer-packed Craft Kits to help teach the Catholic Faith. The Catholic teaching tools and gifts are available through Arma Dei, the Catholic family publishing company founded with her husband Bill.