A mom friend told me that she is sick of the mountains of laundry, and she asked me to share my laundry system as well as any tips and tricks. Here is my response:
Two years ago, I finally decided to create a system for tackling the laundry. I used to do a marathon day of load after load of laundry. I know that system works for some people, but it wasn't working for me. When laundry day rolled around, I dreaded the task because I knew it would take all day. Often, I would put it off because it seemed so daunting, and the task grew even larger.
Creating a laundry schedule and tackling a little bit each day (except Sunday!) works for me.
Here's my system:

Monday
Kid laundry
Philip's and my casual clothes
Philip's and my dress clothes
Tuesday
Children's bedding
Our bedding
Wednesday
Thursday
Bibs/Dish towels
Cleaning rags
Friday/Saturday
Extra loads or special items like reds or blankets from the family room.
Sunday
A few tips I've learned along the way:
Whenever possible, treat stains immediately. Different kinds of stains on different fabrics will need different treatments. Here is a helpful stain chart from Better Homes and Gardens that you can download and print off for your laundry room. Always treat the stain before washing to avoid setting the stain.
Read clothing labels carefully to avoid shrinkage, discoloration, dying, etc.
Unless you really like the color pink, ALWAYS wash red items (especially new ones!) separately.
Washing items on cold prevents you from having to separate brights and darks. That would turn into so many loads of laundry, and I don't have enough time to do thatmuch laundry!
Containing socks--especially itty bitty little baby socks: Hang a mesh zipper bag (the kind you use to wash delicate items) on a skirt hanger next to the hamper. Place socks in the bag instead of the hamper, and toss them in the hamper when the clothes are ready to be washed. This way, all of your socks stay together, and you won't end up losing one in a sleeve.
Bibs: My kiddos are messy eaters, so we go through a few bibs a day. At the end of the day, I rinse them out with soap and water. Then, I hang them to dry from the wire shelving in the laundry room. When the weekly washing day rolls around, I unsnap them from the wire shelf, and toss them in the wash with the dish towels from the week.
Hang items immediately from the dryer to limit ironi ng.
Pleated skirts: You can place bag clips (the kind you use on bags of chips) on the hem of a pleated skirt to avoid ironing.
Lint: Empty the catcher often to maximize dryer efficiency and limit the risk of fire. Thoroughly clean the lint out with a vacuum at least once a season. Vacuum behind and under the machines as well.
If you use liquid softener, top off the softener distributor with water to avoid gunky softener build-up.
After each cycle, leave the washer's lid open to allow for air circulation.
My laundry room hamper with three dividers on wheels makes separating clothes an easy job.
Separate clothes while waiting for the washer to fill.
You really can fold a fitted sheet!
Bedding: Keep 2 (or 3) sets for each bed on rotation. Store the fitted sheet, bed sheet, and one pillow case inside of the other pillow case to create neat "packages" for your linen closet. Blankets can be folded and placed in separate shelves.
Give every item a home in closets and drawers to make putting laundry away easier.
Clean out closets and drawers at least once a season.
Keep a "donate" and "mend" bin in your laundry room.
Immediately trash items that are beyond repair or cannot be donated.
What's your laundry system? Do you have any tips to share?
Copyright 2013 Catherine Boucher
About the Author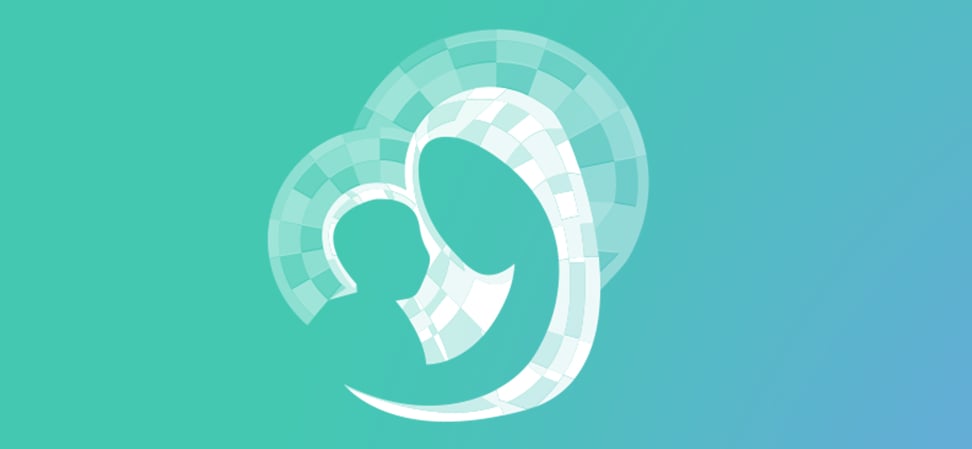 We welcome guest contributors who graciously volunteer their writing for our readers. Please support our guest writers by visiting their sites, purchasing their work, and leaving comments to thank them for sharing their gifts here on CatholicMom.com. To inquire about serving as a guest contributor, contact editor@CatholicMom.com.