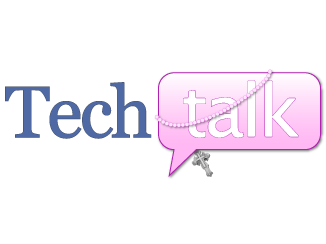 My Background in eLearning
In the Spring of 2008, I made a decision that has completely changed my life: to get a college education.
I was a single dad struggling to find a decent job. Even after six years in the military, where I was promoted ahead of my peers, my career was going nowhere fast. Somehow, six years working in missile defense systems did not translate well to the civilian world.
As a single parent, I could not afford to go to school full time, so I enrolled at a local community college that had a program designed for adults. Classes were held only one night a week, but a normal degree could still be completed in about two years.
I chose to follow a path towards information technology, and in this program, it actually meant that a majority of my classes would be held online. This was my first experience with eLearning.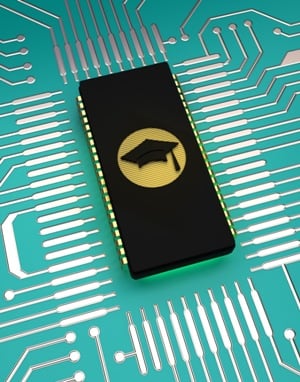 After graduating with my associate's degree, I enjoyed the eLearning experience enough that I chose a school for my bachelor's degree whose program was completely online, Franklin University. Within a couple of years, I was a college graduate, and my life was beginning to have a sense of direction.
Recently, I began working on my master's degree. Again, it is completely online. I am pursuing a Master's in Education, with a focus in eLearning, from the University of Illinois. My eLearning experience has impacted me enough that I want to help others as a teacher and course developer, so that others will have the same opportunities that I have had.
Applications for the Catholic Church
The future of education will be closely tied to eLearning, and the Catholic Church should take notice. Our primary mission is to educate the world about our beautiful faith, and eLearning may be a valuable tool in making that happen.
The first and most logical application for eLearning within the Church will be in our Catholic universities. Many of them, in fact, already incorporate this technology into their curriculum.
As a Catholic writer, I have quickly found out that it helps to have advanced degrees in theology to pursue a career in Catholic ministry. If there were more affordable programs online, it would open the doors for many would-be Catholic evangelists.
Other applications for eLearning in the Catholic Church could happen more locally. For instance, my diocese has a ministry development program that lasts about two years. It is a large time commitment, and the diocese is an hour drive from home. Unfortunately for me, it puts this program out of my reach. By converting this to an online program, they could prepare more of us for work within the diocese.
Local Bible studies could be taken online to reach a broader audience, as well. Many adults struggle to make a regular, weekly commitment to a Bible study, but with the flexibility of online material, more Catholics would be likely to take part.
Finally, as homeschooling becomes an ever-increasing option for Catholic parents, an integrated online homeschooling program could help to change the way we teach our kids. With centralized resources, homeschoolers may be able to provide a better education than traditional schools can.
Adopting New Technologies
For centuries, the Catholic Church was well-known for adopting new technologies for use in its evangelization efforts. Today, however, some believe the Church has been slow to adopt newer information technologies.
Using information technology in education is still a budding field, which provides the Church the opportunity to adopt these technologies in their early stages. Our time to embrace eLearning is now.
With the aid of technology, we can educate the world about the beauty of the Catholic faith, we can equip our evangelists and missionaries with the tools they need, and we can prepare future generations of Catholics for life in the modern world.
The choice is ours: pave the way for education online by applying eLearning to Catholic efforts, or allow the world to adopt these technologies first, widening the gap between the Church and society. What will we do next?
Read more of our Tech Talk columns.
Copyright 2013 Chad R. Torgerson
About the Author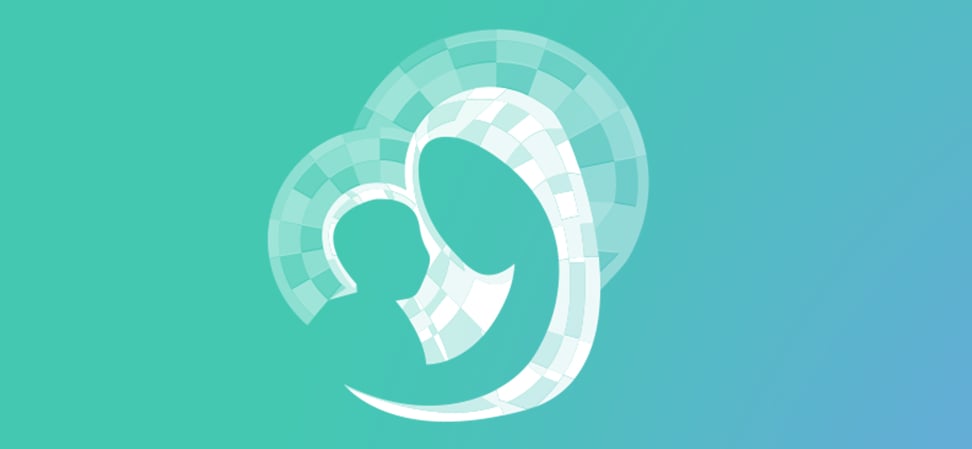 We welcome guest contributors who graciously volunteer their writing for our readers. Please support our guest writers by visiting their sites, purchasing their work, and leaving comments to thank them for sharing their gifts here on CatholicMom.com. To inquire about serving as a guest contributor, contact editor@CatholicMom.com.