Editor's note: Today, we welcome a guest review from Bethanie Ryan. Visit Bethanie's blog at The Syrophoenician Woman to enjoy more of her writing. LMH
Today I'd like to share with you Behold, Your Mother! a teen girl's reflections on the Holy Rosary.
First of all, I would like to applaud the author, Grace Belle-Oudry. It takes a lot of courage to talk about faith with a number of people you will never meet. It takes a lot of courage to write, regardless of the subject matter, because your words are your creation. It's like baring your soul to the world. She clearly has a lot of guts and a great support system.
Speaking of courage, this year was my first year teaching Confirmation at my parish. Every other week I met with 12 high school freshmen to talk about faith. One complaint I've always had from them is, "What does this have to do with my life now?" Sometimes it is a struggle to make that week's lesson relevant. In this collection of reflections on all 20 mysteries of the Rosary, Belle-Oudry does relate them all to everyday life. In several of the reflections she touches on an overarching theme of "purity." We live in a sex drenched culture. It's very important for teens to get the message of purity and respecting their own bodies. Through these mysteries, that topic is covered from a number of different angles.
I have a confession to make. I did use my Confirmation teens as guinea pigs in the writing of this review. I started class one day praying the Joyful Mysteries using the reflections. My Confirmation teens quietly paid attention to most of it, which is a huge compliment from them. Most things don't keep their attention for very long. The girls seemed to appreciate it more than the guys. The girls helped lead some of the decades while the guys struggled not to play with their phones. I definitely plan on using this book in future classes, maybe with the addition of some music like Mysteries by Danielle Rose. I recommend it particularly for teenage girls to help them get close to Our Mother.
Enough with the teens, though. You can get something from this book even if your teenage years are far behind you. I've prayed it all on my own while reading the entire book. While the reflections are geared toward teens, they were written by a teenager after all, the topics are thought-provoking regardless of your age. Let's take for example the first Glorious Mystery, the Resurrection. The prayer goes like this:
My Glorified Lord, help me to believe all the truths of the Holy Catholic Church, no matter how complex or difficult they may seem. You taught them to me; You Who knows everything; help me to explain these truths to others who do not understand and think that they do.
I think that we all have experience in this area, regardless of our age. I have a Master's in Theology and there are still things I struggle with about the faith. We all face people every day who have heard sound-bites of what someone thinks the Church teaches and they've accepted it as gospel (pardon the pun) even if it has little basis in reality. You don't have to be a teenager to pray this prayer.
Overall, I recommend this book to anyone and everyone, but particularly to teen girls who want to get closer to Mary. They, in particular, will find all of these reflections very relatable. I hope and pray that this book will encourage more devotion to the rosary, particularly among the young.
Order Behold, Your Mother! a teen girl's reflections on the Holy Rosary and support CatholicMom.com with your purchase
Bethanie Ryan is a stay-at-home mom, a hospital chaplain, a freelance writer, a lay minister, an armchair bioethicist and an all around nerd. When she has free-time (oh, that's funny). she likes to read science fiction novels and watch Doctor Who. When she's on the clock, she's serving women in labor in her chaplain capacity. She is a convert to the Catholic Church. She was baptized in December 2004. She hails from Missouri, but right now she unfortunately lives in New York. She has been married to the love of her life for almost 2 years and she's been taking care of the other love of her life for almost a year. She is discerning a vocation as a Lay Dominican. She blogs about medical ethics and other random stuff at The Syrophoenician Woman . She loves to teach. She loves to learn even more.
Copyright 2013 Bethanie Ryan
About the Author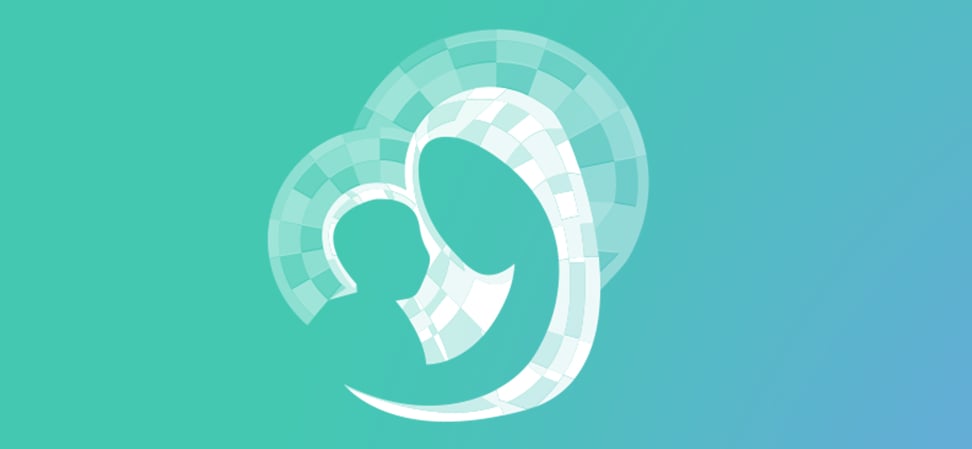 We welcome guest contributors who graciously volunteer their writing for our readers. Please support our guest writers by visiting their sites, purchasing their work, and leaving comments to thank them for sharing their gifts here on CatholicMom.com. To inquire about serving as a guest contributor, contact editor@CatholicMom.com.