You might say that summer doesn't start until June 20 in the midwest. And, technically, you'd be right. But since school has ended, I maintain that SUMMER HAS STARTED.
I know I'm supposed to be excited and there is some anticipation. I'm trying not to dread the long days ahead and to keep my workflow set up so that my kids and I can enjoy our time together.
I have a whole pile of fiction and, besides that, a whole pile of other books to read. I am trying, though, NOT to make reading plans for the summer (I failed so heartily last year that I might have learned my lesson for this season of my life).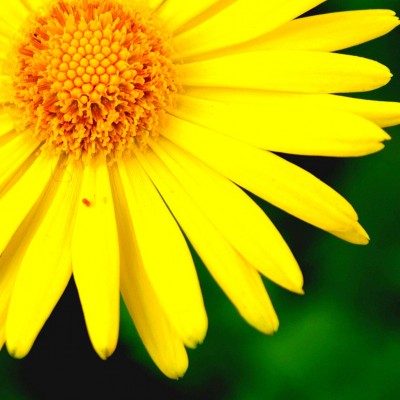 Recent Reads
A Method to the Madness: A Guide to the Super Evil, by Jeffrey Hite (Five Rivers Chapmanry, 2013, fiction)
My rating: 5 out of 5 stars
Delightful. Hilarious. And maybe even a bit scary, if you start to apply it to current government leadership... I reviewed it at length at my blog, and will just say here: heartily recommended.
A Titanic Hero: Thomas Byles, by Cady Crosby (CreateSpace, 2012, middle grade fiction)
My rating: 3 out of 5 stars
When you consider that this book was written by a 15-year-old, it's pretty impressive. I think my eight-year-old is going to enjoy this story about a priest who's on the Titanic when it sinks. There's background about the priest and also some source material for further reading. There is a sense of the enormity of how the Titanic sinking affected individual people, and I liked that aspect quite a bit.
Sisters of the Last Straw: The Case of the Haunted Chapel, by Karen Kelly Boyce (KFR Communications, 2012, middle grade fiction)
My rating: 3 out of 5 stars
This book made me laugh out loud more than once. The characters are colorful and the story itself is entertaining. Your children won't be the only ones who enjoy reading this one, I assure you!
Current Reads
Finding Grace, by Laura Pearl (Bezalel Books, 2012, young adult fiction)
I'll be honest: I wasn't expecting to enjoy this book as much as I have been. It's sort of a strange size—which, I know, sounds like a weird criticism, but the book itself doesn't tuck nicely into a bag like most paperbacks and it's rather long, with small print.
So far (I'm about one-third of the way through), it's a very character-based story and the characters are well done. I love how Grace, the main character, talks to the saints in a way that can only be called conversational. (And that makes her sound crazy, which she is NOT.)
Ora et Labora et Zombies, by Ryan Charles Trussell (fiction, in letters!)
I had a whole stack of these letters on my counter, and I got through half of them this weekend. What's fun about this book is also what's sort of maddening: they come a chapter at a time. So I do what procrastinators everywhere do: I stack them on my counter and read chunks at a time. I really enjoyed my binge of letter-reading over the weekend...this is QUITE a story!
New to My Review Shelf
Pope Francis: The Pope from the End of the Earth, by Thomas J. Craghwell (Saint Benedict Press, 2013)
This book is, in a word, beautiful. There are full-color photographs and I can't wait to read it. (I've been saying that about so many books lately that I may just quit sleeping.) Here's what the publisher says about the book:
On March 13, 2013, the world waited in hushed anticipation for the announcement of the new Successor of Peter and leader of the Roman Catholic Church. For weeks the news had been filled with discussions and speculation of leading papabili. Now, finally, the new pope would be revealed.

But when Jorge Mario Bergoglio appeared the world was momentarily stunned. Who was this humble Cardinal from Argentina who emerged onto the loggia, choosing the name Francis, in honor of St. Francis of Assisi?

In Pope Francis: The Pope from the End of the Earth best-selling author Thomas J. Craughwell explores the life of Pope Francis, including his birth and early years "at the end of the earth" in Argentina; his mystical experience as a teenager that drew him to religious life; his years as a priest and bishop with a heart for the poor and marginalized; and his unflagging courage to teach and defend the Catholic faith.

Pope Francis: The Pope from the End of the Earth includes over 60 full-color photographs, a fascinating in-depth biography, Foreword by Cardinal Sean O'Malley, first homilies as Pope, and supplemental sections on Catholic beliefs, practices, and traditions.

This beautifully-illustrated volume will answer your questions about the humble Cardinal from Argentina who has ascended the throne of Peter and stepped onto the world stage. And it will remind you always of this historic event the election of the first Jesuit pope, the first to take the name Francis, the first brought to Rome from the end of the earth.
Prayer: Our Deepest Longing, by Ronald Rolheiser (Franciscan Media, 2013)
Is it just me or is this book perfectly timed? Yes, yes, it is. Here's the official word on this one:
Prayer: Our Deepest Longing looks at the issues facing people of faith in today's culture, and offers a way of more effectively dealing with them by seeking out opportunities for prayer. With simple, down-to-earth language, Rolheiser illustrates the importance of prayer and offers techniques on how to pray, using examples from daily life, Scripture, and contemporary writers. He delves into the places that we fear to go with our issues about prayer, encouraging us with gentle kindness and words of hope and inspiration.

The book is divided into five sections.

1. Why Pray? Illustrates the purposes and benefits of prayer for ourselves, as well as for the broader Catholic community and even the world.
2. Why Is It so Hard? Notes how our contemporary culture conspires against taking time out for solitude and prayer, and how our own ego—with its fears, restlessness, and narcissism—can work against developing a deeper relationship with God through prayer.
3. What Is Prayer? Outlines the two basic types of prayer, that is, affective (personal) and priestly (for the world). This section also notes the many ways or methods for each type of prayer, such as meditation, contemplation, the divine office, the Mass, and Scripture.
4. Sticking with It When It Gets Hard. This section covers the development of mature prayer, discussing ways to pray in times of boredom, disillusionment, crisis, helplessness, or after a loved one's death.
5. Mysticism. Here we learn about this increasingly popular form of intimate relationship with God.

This is a book for all manner of believer, whether your faith is solidly rooted in Catholicism, wavering between the Christianity of childhood and non-participatory faith as an adult, or just not sure what you believe—or whether you believe at all. It addresses topics that typify our culture, such as narcissism, pragmatism, efficiency, and self-gratification, and that work against a healthy spiritual life. Finally, the book takes us to a place of contact and comfort, in relationship not only with God but with our true selves as well.
The Bad Catholic's Guide to the Catechism: A Faithful, Fun-Loving Look at Catholic Dogmas, Doctrines, and Schmoctrines, by John Zmirak (Crossroad Publishing, 2012)
I have the other two books in this series on my shelf (bought the first one, got the second one for a gift). I'm looking forward to reading this and especially how it will help me as I teach various adult and teen sessions as a catechist. From the publisher's blurb:
Masquerading behind the guise of the old-fashioned Catechism that generations of Catholic school kids in plaid skirts or clip-on ties had to memorize, this candid handbook provides a witty take on the teachings of the Catholic faith. Objections from relativist, New Atheist, dissenting Catholic, and other points of view are featured, with intellectually sound questions and bracingly funny answers. Penned by a Yale-educated author who worked both in the mainstream, secular media as well as for Catholic outlets, the study reveals the whole range of contemporary criticisms aimed at the Church—and how to answer them in kind. Using both a rapier wit and the strong left hook of a blue-collar kid from Queens, this guide defends its faith with good humor and sincere respect at every turn while illustrating the difficulties modern believers face.
What have YOU been reading lately?
*Are you on Goodreads? I'll see you there!
Curious about what my ratings mean? Here's an explanation of what the stars mean to me.
Be sure to check out our Book Notes archive.
Copyright 2013, Sarah Reinhard
About the Author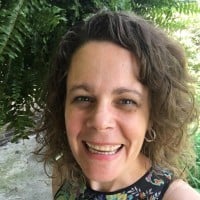 When she's not chasing kids, chugging coffee, or juggling work, Sarah Reinhard's usually trying to stay up read just one…more…chapter. She writes and works in the midst of rural farm life with little ones underfoot. She is part of the team for the award-winning Catholic Mom's Prayer Companion, as well as the author of a number of books. You can join her for a weekday take on Catholic life by subscribing to Three Shots and follow her writing at Snoring Scholar.