I'm a HUGE-O-RIFIC fan of the Youcat. (You don't have one? DO NOT DELAY. GET ONE TODAY!)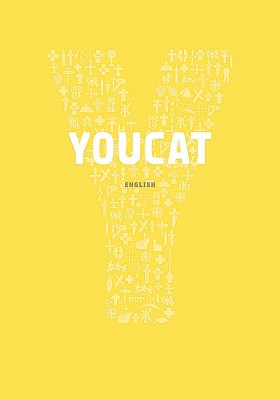 It has done something that almost no other book I've found has done: it has made the teachings of the faith accessible to people who have a marginal interest and a low reading level.
Mind you, the big green Catechism is great. (I still haven't made my way completely through it, but I've read most of it at one time or another.) However, it's scary-looking and huge and intimidating.
The Youcat, though, with its yellow cover and Q&A format, is pretty low-key. It transmits important information easily, painlessly.
I've been using it during our parish's Confirmation Boot Camp and in any class I teach since it's been released. You might say I'm a shameless fangirl. You'd be correct.
It's as important (and as easy) for parents to read as it is for the youth for whom it's written. Over the years, I've noticed a mantra that seems to come around and around and around, coupled with the "you're a convert so of COURSE you're a better Catholic" myth that seems so prevalent. It's the "I can't POSSIBLY teach my child! I don't KNOW enough."
I'm a catechist. I want to help. But what I do isn't primary catechesis (except with my own kids). What I do is similar to what all the farmers around me do: I plant. I might even cultivate. The growing, though, is the work of the Holy Spirit.
Much of my job as a catechist (and as a writer of things catechetical in places like this) is to encourage and equip parents. YOU CAN DO IT. And here's a tool that will help.
As I told my Confirmation students this week: it's okay to ask questions. It's okay to doubt. It's okay to stomp and scream and shake your fist (unless you're my two-year-old, and then we have a different set of standards). God can take it. It's NOT okay to walk away, to give up, to toss in your hat and chalk it up to "the Church needs to get with the times."
Obedience, the bad word of our times. It's also something we don't appreciate enough. I can ask and ask and ask (and I do, just ask my priest). Seeking knowledge isn't bad. And here's part of the arsenal you need to be ready for that part of the job.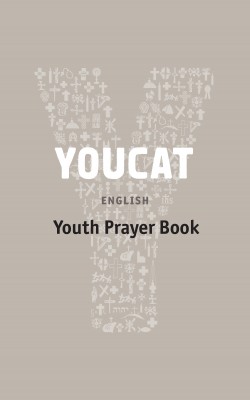 So, all that said, I wasn't sure what to expect from the newly-released Youcat Prayer Book, and I wasn't even sure how I would review it. Even if *I* love it, is it something I'll share? Give? Promote?
As it turns out, I had nothing to fear. It's done just as well as the Youcat and it's already a book I'm dog-earing and loving!
The first section is a two-week prayer book. The second section is a series of prayers.
You think it's an accident that as I struggle with my prayer routine that this gem showed up? Me neither.
After the introductory letter, entitled "You can pray," there is a "Little school of prayer." It was written specifically for me, thank you very much. There are ten tips/steps and they're written in the vein I'd expect from the Youcat. They're helpful but not complicated, simple but not down-your-nose, insightful but not so deep my brain cracked in two.
The format of the two-week prayer book, the first section, includes a morning and an evening option. They include ancient prayers, traditional prayers, and psalms. Each one takes approximately two minutes, depending on the number of interruptions you have from people under four feet tall.
The second section is one part treasury, one part awesome. There are categories such as "Praising the Father" and "Adoring God," but there's also "Being called and responding" and "Calling in time of need." These prayers are the ones you'd expect, but there are also scripture passages, writings of mystics and saints, and much more.
This is a book I'll be using myself and sharing with quite a few others in my life.
Praying means entrusting yourself to God with everything. Praying means being silent and listening. And it means letting him into your daily life, into your flesh and your memory, into everything you say, think, and do. God has already taken the big step toward you. The path into prayer begins for you with only a small step. We invite you to take it.

- From the introduction, "You can pray"
Don't consider yourself youth? Well, don't let THAT stop you. You won't be sorry you picked it up and let it lead you closer to God.
Be sure to check out our Book Notes archive.
Copyright 2013, Sarah Reinhard
About the Author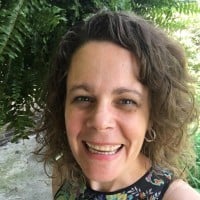 When she's not chasing kids, chugging coffee, or juggling work, Sarah Reinhard's usually trying to stay up read just one…more…chapter. She writes and works in the midst of rural farm life with little ones underfoot. She is part of the team for the award-winning Catholic Mom's Prayer Companion, as well as the author of a number of books. You can join her for a weekday take on Catholic life by subscribing to Three Shots and follow her writing at Snoring Scholar.