A short week for some of us and an interrupted week for all of us...summer holidays are their own breed of fun. Whether you're celebrating with cookouts and fireworks or just hiding out and enjoying a different pace, enjoy yourself!
Recent Reads
7 Secrets of Confession, by Vinny Flynn (MercySong/Ignatius, expected release August 2013)
My rating: 5 out of 5 stars
Truly one of the best books I've read in 2013, and it will stay on that list. Flynn's writing is accessible and tender without being simplistic and sentimental. He addresses confession and I felt at least ten mental clicks as I read his insight. He moved my heart and I am pretty sure that if I ever get to meet him, I'm going to hug him for the gift this book is and is sure to continue to be in my life.
Breaking the Time Barrier: How to Unlock Your True Earning Potential, by Mike McDerment and Donald Cooper (FreshBooks, 2013)
My rating: 4 out of 5 stars
This is a quick read and get this: it's free. It's not badly done, and it was better than okay. I think it applies equally as much to those of us who chug along at home as to those who are trying to get set up as consultants. Then again, I kinda have a "thing" for business books. :)
Youcat: Youth Prayer Book (Ignatius, 2013)
My rating: 5 out of 5 stars
I've already raved about this one. And now that I've read through it cover-to-cover once, I'm going to work on lapping through it a bit more. Great resource for all of us.
Horse in the Wilderness, by Debbie Eckles (Westbow Press, 2012, fiction)
My rating: 2 out of 5 stars
There's a good story in this book, but unfortunately, it was published before that story could get polished. This is an example of a book that needed editing on a level it just didn't get. The grammar was great, right on, no problems. The story and plot, though, could have used some work. The characters were almost fleshed out but seemed cardboard and weak and the storyline was predictable at best. I probably wouldn't have finished this book if I hadn't signed up to read it through BookSneeze.
That said, many people will enjoy this book. It has romance and internal conflict in ways that seem popular right now and there are horses, too. (That was what attracted me to it initially.) If you're not a snob (arguably, I am), then you will probably enjoy this as a light summer read. Your teenage daughter would probably enjoy it too.
Current Reads
Do No Harm: A Novel, by Fiorella de Maria (Ignatius Press, 2013)
Why no, I haven't dropped everything in my life to finish this book, but let's just say I wish I could. It's compelling, well-written, and downright terrifying. It tackles current life issues head-on and addresses the conflict without being a jerk about it. I'll have a lot more to say about this next week, because I'm sure to be done with it by then.
New to My Review Shelf
A Little Salty to Cut the Sweet: Southern Stories of Faith, Family, and Fifteen Pounds of Bacon, by Sophie Hudson (Tyndale House, 2013)
I heard about this book from a friend and I suspect I'm going to be curling up and devouring it like it's a novel.
From the publisher:
Whether it's a marathon bacon-frying session, a road trip gone hysterically wrong, or a mother-in-law who makes every trip to the grocery store an adventure, author Sophie Hudson reminds us how important it is to slow down and treasure the day-to-day encounters with the people we love the most.

Written in the same witty style as Sophie's BooMama blog, A Little Salty to Cut the Sweet is a cheerful, funny, and tender account of Sophie's very Southern family. It's a look into the real lives of real people--and a real, loving God right in the middle of it all.
Saint: Why I Should Be Canonized Right Away, by Lino Rulli (Servant Books, expected publication 2013)
I loved Lino's first book and so it's safe to say I'll be reading this soon and very soon, withOUT anything in my mouth that could come flying out or choke me as I convulse into laughter.
A bit about it:
Lino's first book,Sinner, was full of stories—honest, humorous, bold, poignant—illustrating why he deserved that title. This new book takes another approach, another angle: why Lino is on his way to sainthood. Often hilarious, but always with a point, Saint focuses on God's grace in Lino's life and shows how even a sinner like him can look forward to being a saint. As Lino himself puts it: "Instead of stories of small triumphs and many failures, this is a book to encourage you in your own triumphs. To realize you might not be as big a sinner as you think. And that with God's help, you might just become a saint." Picking up where Sinner left off, Saint points the way to our end goal: holiness and sainthood. And does so in a way that entertains as well as inspires.
On a Mission: Lessons from St. Francis de Sales, by Patrick Madrid (Franciscan Media, expected publication 2013)
One of the things I love so much about Patrick Madrid is how gentle he is. I didn't fully appreciate this until I heard him speak at our parish a few summers ago. Now I have a voice to go with his writing, and that makes it even more wonderful. This book, in particular, caught my eye. I read Francis de Sales' Introduction to the Devout Life a few years ago, and it remains one of my all-time favorite books. I can't wait to see what Madrid has done with this.
Here's what the publisher says about this book:
In this new book, Patrick Madrid uses the example of St. Francis de Sales to illustrate the zeal, spiritual principles, and attitude of one who sets out to live and share the faith. Christ sent his apostles into the whole world to make disciples of all nations, and by virtue of our baptism, we, too, are called to be apostles on this same mission. But how do we start? How can we accomplish in today's culture? In this book, Patrick shares his own time-tested methodology for teaching Catholics how to prepare themselves to:

Explain their faith more intelligently
Defend it more charitably
Share it more effectively

His methodology, derived from more than twenty-five years working in the field of apologetics, involves both practical techniques and theological truths revealed to us in Scripture and exemplified in the lives of the saints. It includes emulating the apologetics techniques of the original apostles, as well as the Fathers and Doctors of the Church in ensuing centuries. More importantly, it details the sanctifying process of cooperating with God's grace as he lovingly forms an apostolic heart for others within each of us.
What have YOU been reading lately?
*Are you on Goodreads? I'll see you there!
Curious about what my ratings mean? Here's an explanation of what the stars mean to me.
Be sure to check out our Book Notes archive.
Copyright 2013, Sarah Reinhard
About the Author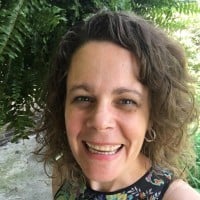 When she's not chasing kids, chugging coffee, or juggling work, Sarah Reinhard's usually trying to stay up read just one…more…chapter. She writes and works in the midst of rural farm life with little ones underfoot. She is part of the team for the award-winning Catholic Mom's Prayer Companion, as well as the author of a number of books. You can join her for a weekday take on Catholic life by subscribing to Three Shots and follow her writing at Snoring Scholar.