It's not only late July, but it's typical. The corn is tasseled and the heat is sweeping in. The rain and rain and rain stopped and now we have heat and heat and heat.
And this week is fair week! Which means junk food and fun rides and cousins showing and crabby kids.
It also means my five-year-old will have a chance to show off her fashion flair and we'll find things in pink wherever they're to be found.
Recent Reads
Fleeting Glimpses of the Silly, Sentimental, and Sublime, by Michael Seagriff (Self, 2013)
My rating: 3 out of 5 stars
This is a collection of essays that is, in a way, an intimate look inside Seagriff's life. It was a quick read and pretty enjoyable. He's entertaining and insightful in his writing.
Resurrection Year: Turning Broken Dreams into New Beginnings, by Sheridan Voysey (Thomas Nelson Publishers, 2013)
My rating: 4 out of 5 stars
I was really moved by this book. Sheridan Voysey bares his life and shares an intimacy with readers that kept me turning the pages. It's billed as part memoir and part love story, and that's good marketing language (selling books is a good thing for an author!). What this book felt like to me, though, was a heart-to-heart conversation with an old friend. Highly recommended.
How Far Is It to Bethlehem: The Plays and Poetry of Frances Chesterton, compiled & edited by Nancy Carpentier Brown (CreateSpace, 2012, Collection)
My rating: 5 out of 5 stars
It took me nearly a year from receiving it to finally read and review this book, but here I am to tell you: IT'S GREAT! I only hope I remember to actually have the gumption to use the plays with my children and share the poetry with more than just myself.
Lord, I Hurt! The Grace of Forgiveness and the Road to Healing, by Anne Costa (Word Among Us Press, 2012)
My rating: 5 out of 5 stars
This book was recommended to me by a friend and I know exactly why I put off reading it for so long: it's good AND it's tough. (Isn't that the way it is with this sort of book?) It takes self-help to a spiritual level without being new age or hokey. I really enjoyed it and highly recommend it.
Unwind, by Neal Shusterman (Simon & Schuster, 2009, fiction young adult)
My rating: 5 out of 5 stars
I read this because my 7th grade niece said I would like it (it was required reading for her). She was right, times ten. Not only is this a compelling read, but it's also well done. The characters are true to form (if a bit exaggerated in parts), the plot it terrifyingly possible, and the conclusion is surprising and hope-filled. I'll be reading the next book in the series just as soon as my niece is done with it.
Current Reads
Tiny Blue Lines: Reclaiming Your Life, Preparing for Your Baby, and Moving Forward in Faith After an Unplanned Pregnancy, by Chaunie Brusie (Ave Maria Press, expected publication 2014)
I'm reading this because I was asked to write an endorsement for it. (Yes, I actually read the books I endorse.) And...it's amazing. It's had me in tears and laughing out loud and falling asleep trying to read more. Though it's designed for young moms with unplanned pregnancies (of the "in college and here I am pregnant" variety), I'm finding it encouraging and awesome as a mom with no current pregnancy (and all my previous were of the "as planned as it ever gets and married" variety). I suspect I'll be raving about this book in all caps when I finish.
The Age of Innocence, by Edith Wharton (fiction, audio courtesy of Just the Books)
This will be the third full book I've listened to with Heather Ordover's commentary attached. She used to be an English teacher and professor, so she knows her stuff. She has a voice of velvet. She's working her tail off to provide resources so that more people read classic literature. What's not to love? If you're not already listening to Just the Books, why not start with this book?
Mrs. Appleyard's Year, by Louise Andrews Kent (audio courtesy of Forgotten Classics)
I'm a long-time fan of Julie Davis's work at Forgotten Classics, and Mrs. Appleyard's Year (which isn't for sale unless you start doing some searching online in clever ways) is going to be a favorite of mine, I can tell already.
Ora et Labora et Zombies, by Ryan Charles Trussell (fiction, in letters!)
I had another pile of letters, so I dove through them on Sunday when I was offline. There's something intensely satisfying about reading these letters and equally as intense is the frustration that it stops! suddenly! and I can't keep reading! Pardon me, I have to go see if the mail came yet...
What have YOU been reading lately?
*Are you on Goodreads? I'll see you there!
Curious about what my ratings mean? Here's an explanation of what the stars mean to me.
Be sure to check out our Book Notes archive.
Copyright 2013, Sarah Reinhard
About the Author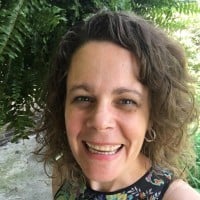 When she's not chasing kids, chugging coffee, or juggling work, Sarah Reinhard's usually trying to stay up read just one…more…chapter. She writes and works in the midst of rural farm life with little ones underfoot. She is part of the team for the award-winning Catholic Mom's Prayer Companion, as well as the author of a number of books. You can join her for a weekday take on Catholic life by subscribing to Three Shots and follow her writing at Snoring Scholar.