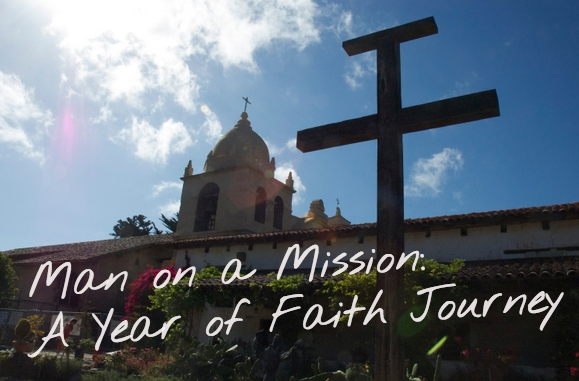 Editor's note: Today, we continue our special series with Kirk Whitney – "Man on a Mission" will take all of us along on Kirk and Debbie Whitney's pilgrimages to view and pray at the California Missions. I thank Kirk personally for this amazing opportunity to share these treasures with our readers! LMH
We were driving down Highway 101 on a bright spring morning. We had left the meandering, tree lined, Highway 68 for the straight, flat freeway that would take us down the center of the Salinas Valley.
We are headed to La Mision de Maria Santisima Nuestra Senora Dolorosisima de la Soledad. Let's just call it Mission Soledad.
The freeway runs through rich and active farmland bordered by rolling hills on either side. The occasional packing plant or small town interrupts fields of lettuce, broccoli, and other vegetables.
After passing both the prison and the city named Soledad, we find the turn off for the Mission they are named after. We are about a mile south of town and have about three miles of country road to travel before reaching our destination.
Once we arrived, we were not quite sure we had done so. We couldn't see anything from the end of the drive, but according to Google, we were in the right place. As we turned in, I noticed a small sign declaring we were indeed at Mission Soledad.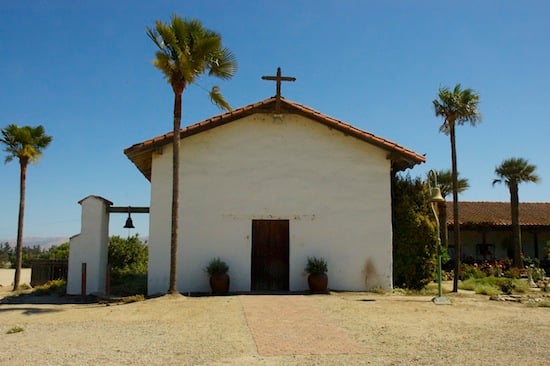 Mary Most Holy, Our Most Sorrowful Lady of Solitude. What an appropriate name for this lonely little mission. What exists at Soledad today are the small mission church and the attached long building. Out back is a fountain with no courtyard to surround it. Just beyond the wire fence surrounding the mission grounds are mounds that constitute the ruinous remains of the workshops and dormitories that were there 200 years ago.
Looking at it today, it is hard to believe this was once a lively and prosperous mission, home to almost 700 people and a half million sheep. Mission Soledad, from its founding in 1791 was a hub for ranching and farming in the area. The Mission's proximity to the Salinas River made it an ideal spot for ranching. Unfortunately, it was ideal for flooding as well.
Soledad was rendered uninhabitable after a series of floods in the 1820's and early 30's washed away adobe walls and left remaining buildings permanently dampened. By 1835 efforts to maintain the mission were abandoned.
Mission Soledad lay in ruins for more than a century. Perhaps its remote location and humble design made it less of a candidate for restoration than its neighbors. Finally, in the 1950's, the Native Daughters of the American West undertook the task of rebuilding the Mission. Harry Downie, the mastermind behind the restoration of Mission Carmel assisted with the effort.
The Mission was re-established in 1955. Although it is not an active parish, Mass is said at the Mission once a month.
Soledad lives up to its name. It retains the look and feel of a lonely and desolate outpost. The Mission grounds are composed mostly of hard clay soil. An outbuilding and caretaker's mobile home are the only other structures. Out front there is a modest lawn, flowerbeds and an impressive collection of roses. Although the countryside that surrounds the Mission is green and fertile, the grounds themselves seem barren and desert like.
If this sounds dreary, I assure you it is not. The buildings are modest but handsome, the museum collection is small but interesting, the chapel is simple yet beautiful. Our Lady of Solitude looks out from her alcove over the simple wooden altar.
The chapel is a simple rectangle; its walls are straight and simply plastered. They are lightly adorned with only a few paintings and the Stations of the Cross. Most of the chapel's beauty is derived from the strong wooden ceiling beams and rustic pews.
For most of our visit, we were alone to wander. We had a brief, friendly conversation with the woman in the gift shop. After purchasing a few things, we got her advice about where to have lunch on our way back through town. It was a mission experience quite unlike any we has had thus far, one of rustic beauty and, of course, one of solitude.
View additional information on this and other California Missions at missionimage.blogspot.com
Copyright 2013 Kirk Whitney
About the Author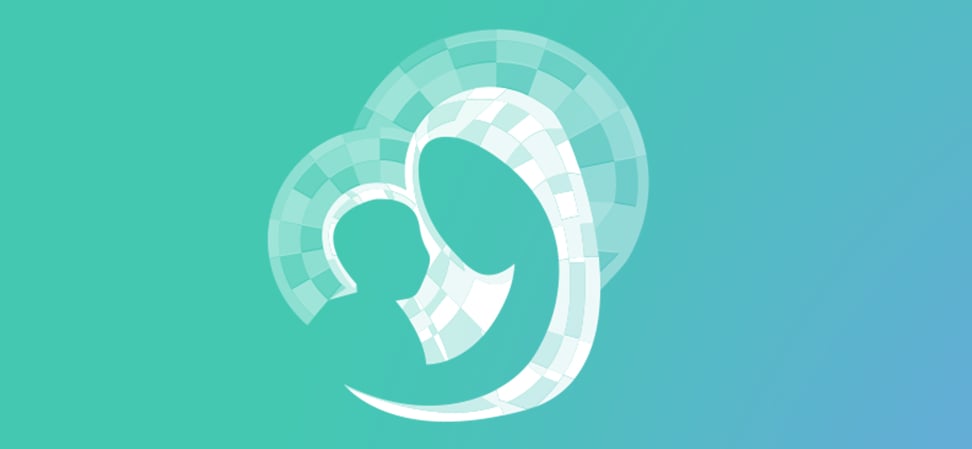 We welcome guest contributors who graciously volunteer their writing for our readers. Please support our guest writers by visiting their sites, purchasing their work, and leaving comments to thank them for sharing their gifts here on CatholicMom.com. To inquire about serving as a guest contributor, contact editor@CatholicMom.com.